September is the month of change, in the world of design. One element that you can be absolutely certain to change with each season is color. A wide range of trending new colors are beginning their journey, infiltrating the design industry, showing up in fashion, interior design, in the media etc.
Today we are looking at some of the new and interesting colors set to dominate AW19/20. Whether you are fond of these new trending colors or not, chances are that at some point within the next six months you will come across these colors while shopping for your home or your wardrobe and will most likely end up either wearing them or styling your home with them by the end of the season.
There are many different color forecasts out there since a trend such as color tends to vary a bit from country to country and different color palettes are created to target different industries. Since many of our clients are in and around Scandinavia and Europe, the colors mentioned in this post are based on the forecast marketed for the Scandinavian interior segment.
Last season was heavily dominated by nude tones, calm palettes and burned terracotta with yellows to balance. This season we are introduced to a different variety of soft and nude tones along with some strong and deep colors. There are a lot of oranges, more burned colors, and lots and lots of brown! The colors listed below are specifically selected from a larger trending color palette. We think these colors will have a significant impact on our work here at Cadesign form throughout the season.
So let's explore some of these new color palettes and see what's in store for this season.
#1 Traditional Meets Contemporary
This first mix of colors features both traditional and contemporary colors. Together they create a new and interesting vibe. It's a dark palette with a mysterious mood and a few bright colors that create highlights and bring playfulness into the mix.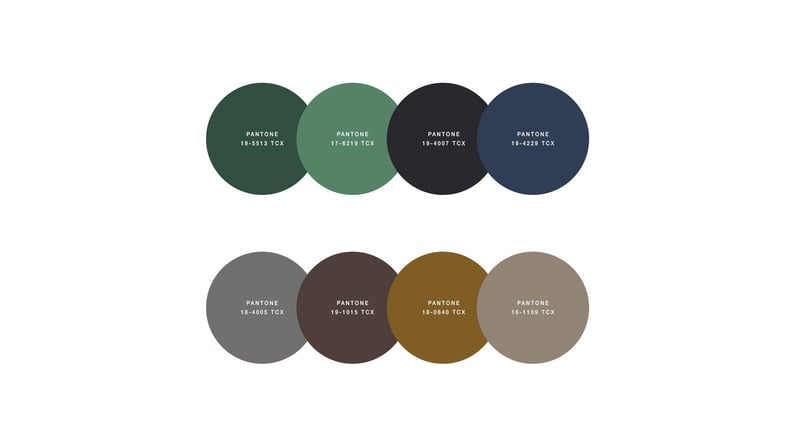 More nude colors with a burned twist. This season continues to make use of nude colors and soft tones while slightly burned pastels are mixed into the palette as well. These colors are influenced directly by the mindfulness trend and vibe and the need for us to surround ourselves in calm environments. This color palette will help you achieve that very vibe and acts as a contemporary counterbalance to the stronger colors that are trending this season. These colors are the core of the 'New Nordic' style and will most certainly be a key feature for many seasons to come.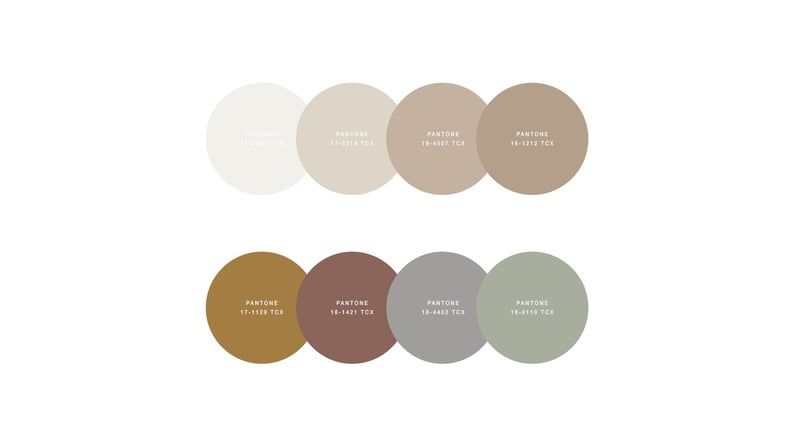 The last colors on our list are some of the dominating colors mixed from a couple of different palettes that show just how much of an influence burned colors will have this season.
It's a darker yet vibrant version of last year's terracotta tones and is yet again paired up with this season's key color, brown. It's a range of deep and warm colors that create a familiar and comfortable mood with a hint of exploration.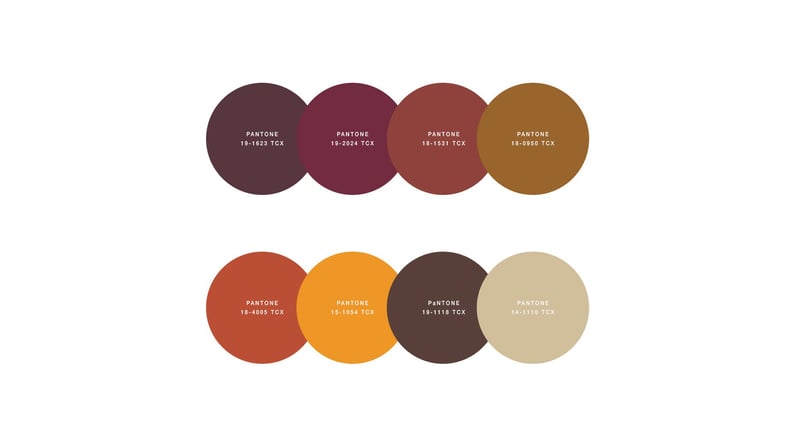 With that being said, we conclude our reflections on this season's trending colors and hope that they will grow to have a great impact on this season's styling. If you are looking for more information or inspiration on trending colors this season, feel free to reach out to us for a consultation.