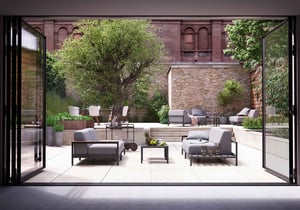 What dreams are made of...
Learn how a single sketch becomes 115,000 products, and how we helped BoConcept showcase their huge range of high-quality products.
Showcase their huge products range in all colors, textures, and materials in the highest quality possible.
Use ImageScripting to produce hundreds of thousands of product images.
• Low cost per image
• Recyclable images in different locations
• High quality product images
• Company: BoConcept
• Industry: Furniture
• Country: Denmark, Scandinavia
Challenges
Showcase ALL your products in high quality
BoConcept is not just another furniture store. They have worked with interior design for more than 60 years, and they have a strong set of beliefs that run through everything they do. One thing that is absolutely essential for BoConcept is quality. Quality products that are suited for daily use and affordable. Quality products deserve quality presentation.
When you offer a lot of variations of your product, like BoConcept, you may be familiar with the challenge of being able to visualize all of your products in all colors, textures and materials. It is expensive to use real-time photography when you have so many variations - not just to build the products, but also time-consuming. Therefore, we introduced BoConcept to what we call, ImageScripting.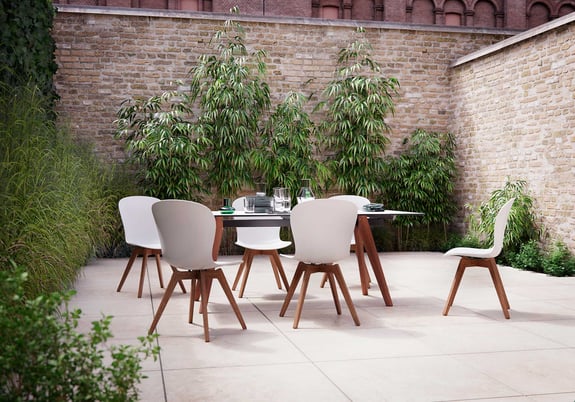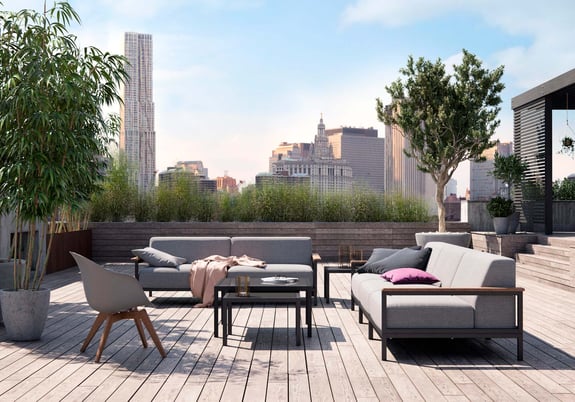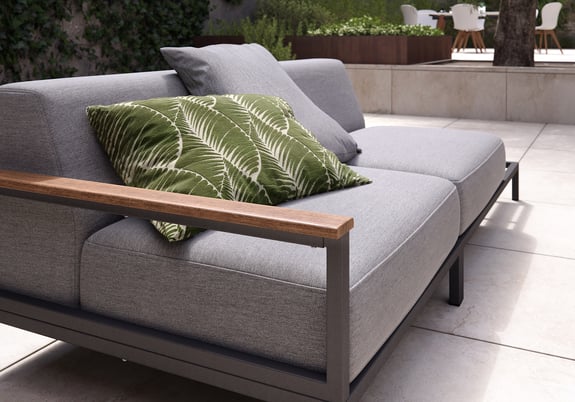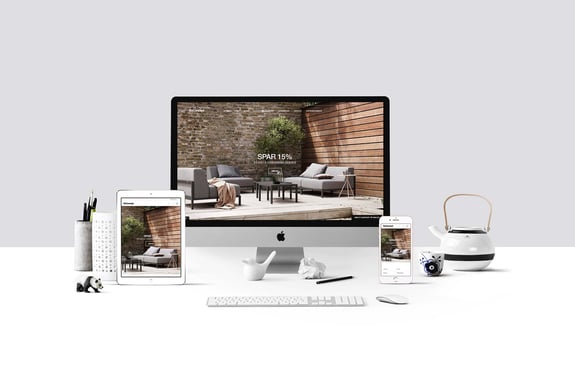 ROI
A single sketch becomes 115,000 products
If you offer a lot of variations of your product, you may be familiar with the challenge of visualizing every single alternative. BoConcept does not have that problem.
They have a library with more than 300,000 product images, where all textures are of the highest quality. So when their Osaka couch is available in countless options, BoConcept can hand us a sketch of the couch, which we transform and optimize so the customers can see all 115,000 couches in the finest quality.
Solution
What dreams are made of...
BoConcept went from photography to CGI for their new images and they are very happy about it. The first image you see when you visit their website is in fact CGI. The location is a fabulous terrace in a modern townhouse.
In the same set of images that BoConcept is using for its catalog, you will also find several other images from the same terrace as well as images from an amazing rooftop that stands out from its environment with skyscrapers and city life as a green and relaxing oasis.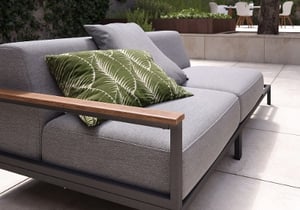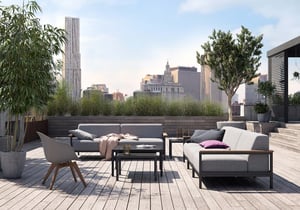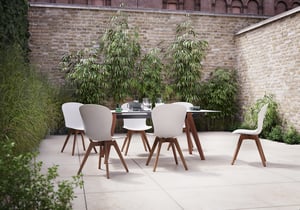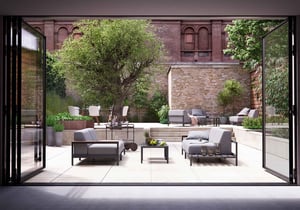 Results
Imperfect is perfect
The images look incredibly photorealistic and it's hard to believe the locations are not real. Our 3D artists shared with us that it is often about making the world look less perfect. Peeling paint, cracked tiles and dirt in the corner are some of the things that you may think you would like to avoid now that CGI can help you create the images exactly as you want them.
But those are the things that make it look real so we almost feel like we are at the location. CGI is selling a dream. And dreams sell your product.
See our portfolios
Industry-specific examples
Go to our industry-specific pages where we've collected all the best images, films, and product configuration examples from five different industries: Furniture, Kitchen & Bath, Home Improvement, Industry & Manufacturing, and Prefabricated Houses.
Learn from others
Related Case Stories