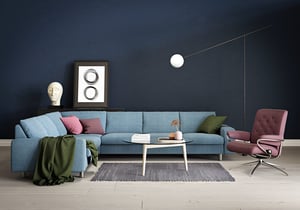 1,2 million images and counting
Learn how Ekornes developed their visual expression in 3D using ImageScriptin, product images, and film.
Showcase their huge product range in all colors, textures, and materials
• Product Images
• ImageScripting
• Product video
High-quality 3D product images and film in a cost-effective and efficient process
• Company: Ekornes
• Industry: Furniture
• Country: Norway, Scandinavia
Challenges
Showcase a huge product range
Ekornes is a furniture manufacturer - they have done their research and found the perfect combination of both comfort and design. They have a huge product range, making it a challenge to visualize all their products in the most cost-effective and efficient way, while still keeping the high quality.
Not only is traditional photography time-consuming and ineffective, but it also costs you a fortune to produce all your products in different colors, materials, and textures. This is where
3D visualization
comes into the picture because it cuts off all the complex decisions and makes it simple.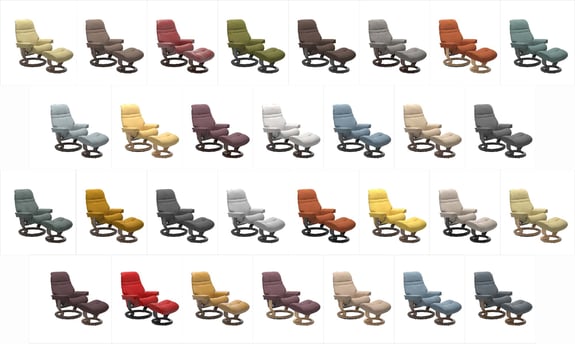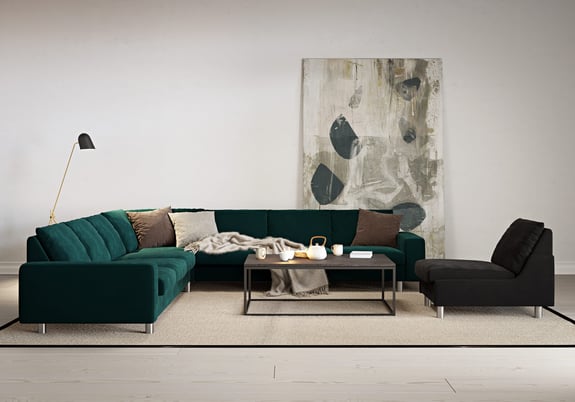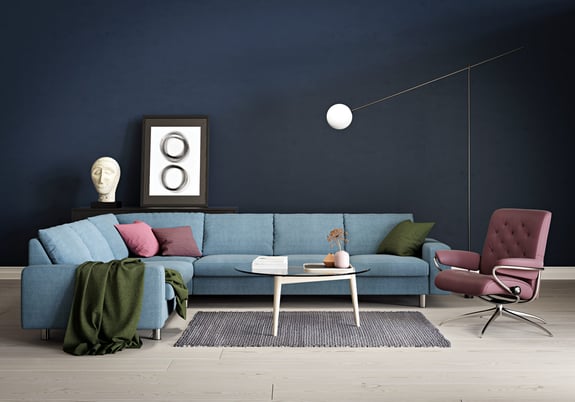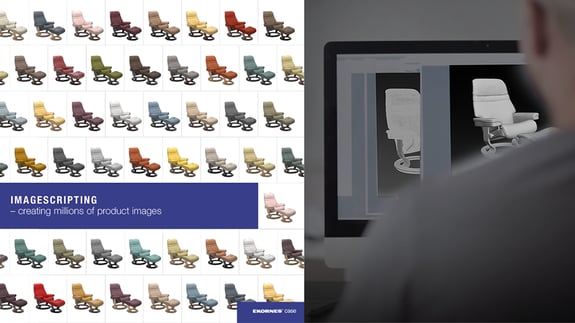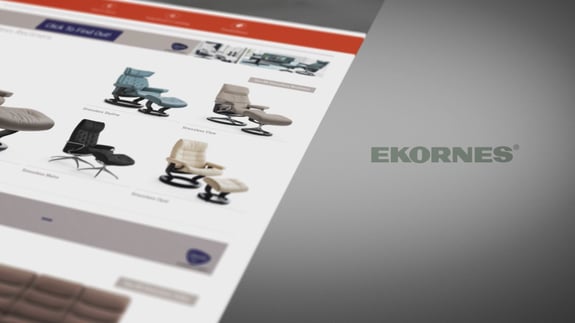 About
Revolutionary ergonomic furniture
Ekornes strives to be a leading brand-name supplier of home furniture in domestic and international markets, and they are well on their way. The invention of the Stressless chair back in 1971 was a revolution within ergonomic furniture, as it was the first recliner designed to meet the body's need for movement and support when seated.
Today, Ekornes is setting new standards with a huge product range with dining furniture, sofas, home theater seats, side tables, and of course the iconic recliners.
Solution
Quantity & Quality
Like every commerce customer out there, an Ekornes customer wants to see all facets of the iconic products; every color, every type of material, and every style combination. To accommodate this rapidly evolving tendency, Ekornes needs an incalculable amount of images.
We introduced them to our proprietary ImageScripting technology and from there, it has further expanded to other marketing visuals. ImageScripting provides us with the opportunity to create film, social media videos, environment images, website visuals, and just about anything, we can come up with.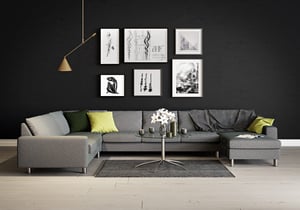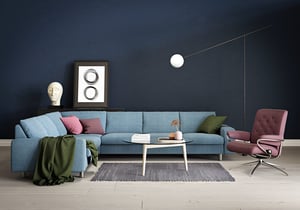 Results
Bring out the qualities of your products
The initiating factor for our long-term business relationship with Ekornes was their need for thousands upon thousands of product images for e-commerce. This in turn led to a broader marketing collaboration of film and beautiful environment images, set to bring out the qualities of their products.
The combined CGI materials and
3D visualizations
are the perfect base for numerous social media posts, making it easier for Ekornes to be present on their platforms with interesting and intriguing marketing visuals.
See our portfolios
Industry-specific examples
Go to our industry-specific pages where we've collected all the best images, films, and product configuration examples from five different industries: Furniture, Kitchen & Bath, Home Improvement, Industry & Manufacturing, and Prefabricated Houses.
Learn from others
Related Case Stories