Bringing added value to Geberit
Learn how 3D montage images and 3D assembly video help Geberit's customers and employees to engage with their products.
Showcase their complex products in a simple way.
3D montage images and 3D assembly video.
• Save time
• Low costs
• Reusable materials.
• Company: Geberit
• Industry: Building & Construction
• Country: Switzerland, DACH
Challenges
Simplify your assembly instructions
The Geberit Group is a market leader in sanitation technology and operates worldwide.
Geberit's Marketing Manager, Huw Williams, explains they came to Cadesign form with a desire to simplify the assembly instructions for their products.
The purpose of the installation videos was primarily to give a quick video reference to Geberit's various installation processes to enable their customers, primarily installers or plumbers, to get a quick introduction into how easy and simple their products are to install.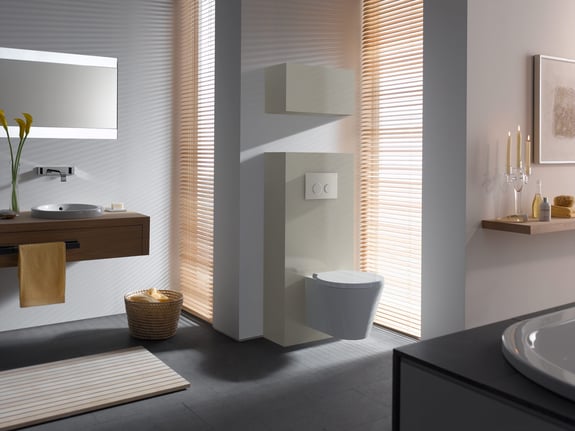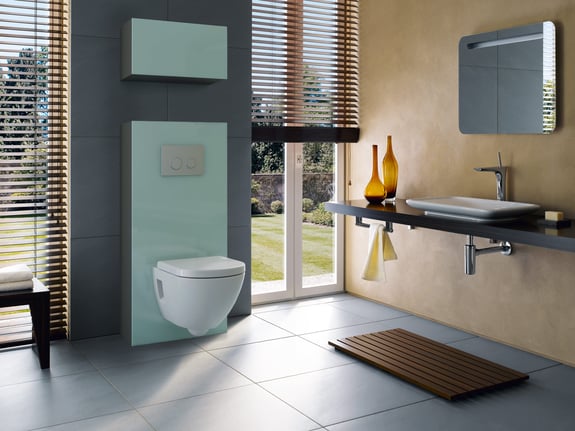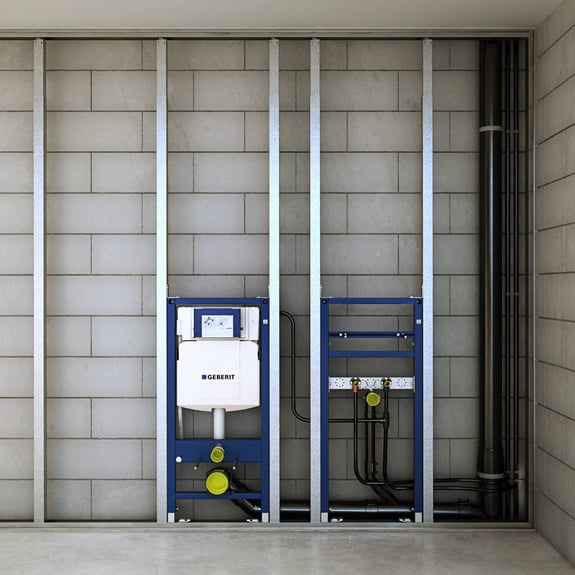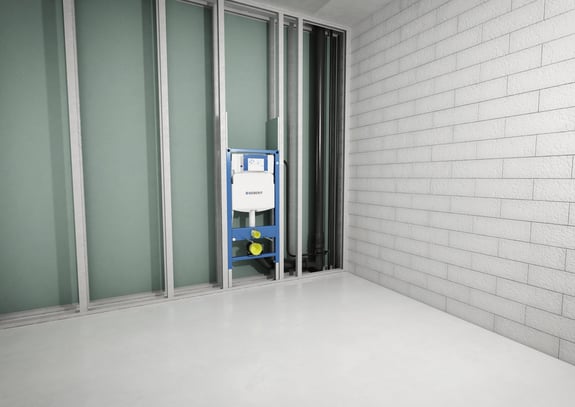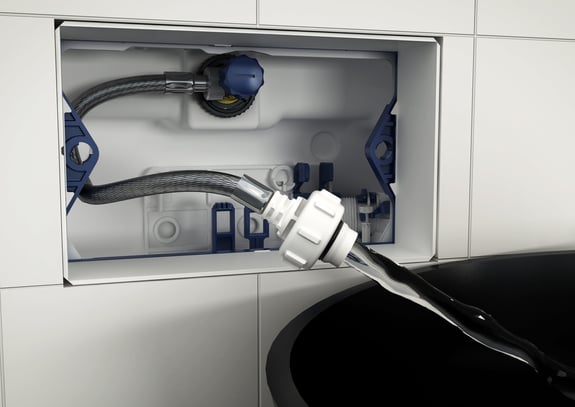 ROI
3D film makes your job easier
Geberit operates as an integrated group with a very strong local presence in most European countries, providing unique added value when it comes to sanitary technology and bathroom ceramics.
"We want people to understand our products. Our products are relatively difficult to understand. Some difficulties are difficult to solve over the phone and the 3D videos have done our jobs a little easier."
Solution
Save time and reduce costs
Geberit made several different 3D videos. Using photorealistic 3D video technology, Cadesign form created visual instructions that are able to ensure proper assembly, save time, and that is universal: no translation is required. In addition, 3D made it possible for Geberit to make an assembly template that is fairly simple to change if necessary.
Besides, Geberit uses 3D videos to educate their staff. Huw Williams explains that the videos have simplified internal processes and reduced costs for employee service training.
Results
Images and video speak for themselves
For over a decade, we have had a very good collaboration with Geberit to help present and support their new products to their valued customers with innovative installation and functionality videos.
Complementing Geberit's own installation manuals, our assembly videos add further insight and clarity into sometimes complex building situations that have proven to be very popular. The main task has been to help Geberit minimize assembly errors and malfunctions. We do that through thorough and explanatory assembly videos.
Besides that, we have created beautiful product images presenting high-quality products in a suitable fashion and still imagery and video clips taken from video productions are used for other marketing activities such as websites, apps, brochures, and E-learning guides.
Images and video speak their own, clear language. Images from the videos can be used online or in printed materials. This means Geberit benefits from the reusability of a single delivery. For instance, Huw Williams tells that Geberit reuses pieces from the video as often as possible.
See our portfolios
Industry-specific examples
Go to our industry-specific pages where we've collected all the best images, films, and product configuration examples from five different industries: Furniture, Kitchen & Bath, Home Improvement, Industry & Manufacturing, and Prefabricated Houses.
Learn from others
Related Case Stories