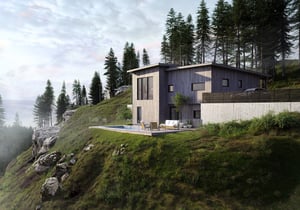 Our journey with Hellvik Hus
Learn how much styling and setting can do to CGI exterior images.
Attract interest through images, secure perception of the high quality of the products, and make sure all details are correct.
Create moodboards to combine wishes, value and quality, which ended up with beautiful 3D exterior images.
3D images that make the customer fall in love with the setting, quality and styling. Increased user engagement.
•

Company: Hellvik Hus


•

Industry: House manufacturing


•

Country: Norway, Scandinavia
Challenges
How to develop in the best possible way
Come along on our journey with the Norwegian house manufacturing company Hellvik Hus.
Hellvik Hus is one of our many successes, where we found synergy between the story behind the company and the unattainable surroundings that are now attainable in 3D.
Furthermore, we've helped to make Hellvik Hus think big and not limited, as we want to be a part of the development of the company's quality and branding, but always keeping the main focus which is to secure Hellvik Hus' brand promise in the best possible way.
First step in the process was to acknowledge Hellvik Hus' message to their customers, get to know their customer base and also their brand in general.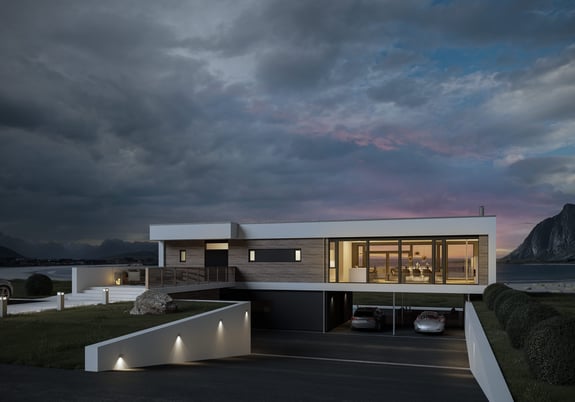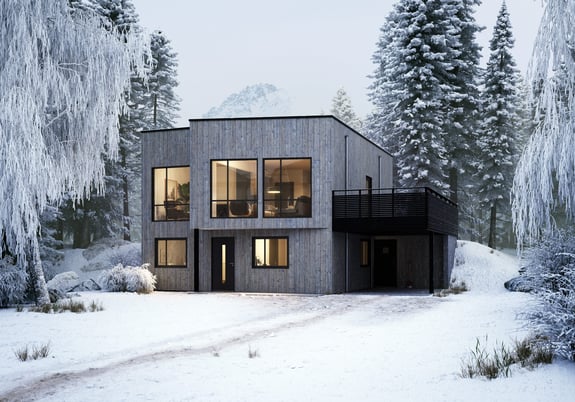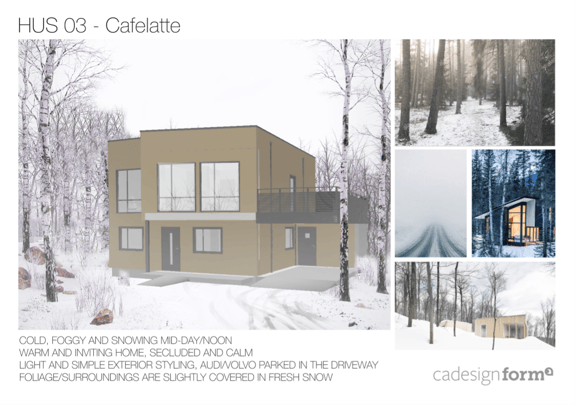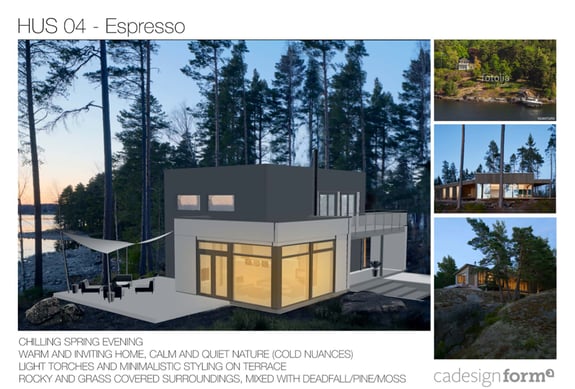 Process
Creative, efficient with a great process
We've found synergy between the story behind the company and the unattainable surroundings that are now attainable in 3D.
"Cadesign form delivers beautiful 3d images that attract interest, and creates desire when selling homes. They have the necessary construction skills to get the details right.
Working with Cadesign form has been a pleasure.
They deliver as agreed and have set up efficient processes so we can deliver what we want without many adjustments."
Solution
Styling and setting is key
Being familiar with our expertise, Hellvik Hus trusted us with the styling and setting, which made the process smoother. As we had the freedom to show 3D from its best side, we could play around with some more advanced settings and lightings, which we are very proud to present in the breathtaking 3D stills. With Hellvik Hus, we wanted their customers to fall in love with the atmosphere and ambience in the CGI images.
We worked with four different houses and settings, each their own story to tell. There is a clear link between the mood boards and the final CGI images. With strong communication between our 3D graphic artists, stylists, project managers and Hellvik Hus, it's a project that has really improved business for Hellvik Hus.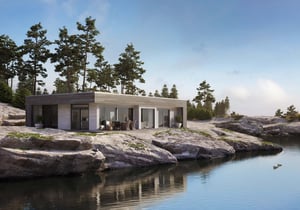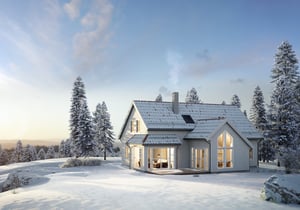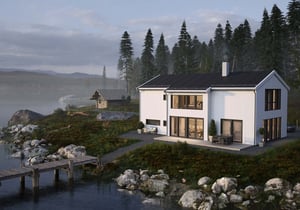 Results
A digitalization journey
Hellvik Hus were so satisfied with the outcome that we now have a close collaboration with creating CGI stills to their website and catalogues, but also working on a configurator which is the perfect next step. Once we have one model, one color, one fabric, we do not have to create it again. We just add on layers, which makes the process a lot more effective than it would have been in real life.
Once their product is made in a high quality 3D model, we can put it anywhere in any surrounding they could dream of. This gets Hellvik Hus closer to their customers, they show transparency in their prices and it simply makes the process easier for themselves and their customers. They engage their customers to be active in the process by making it tangible instead of guessing how it would look in reality.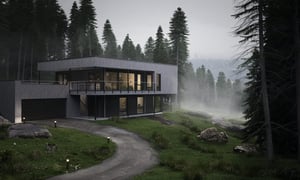 See our portfolios
Industry-specific examples
Go to our industry-specific pages where we've collected all the best images, films, and product configuration examples from five different industries: Furniture, Kitchen & Bath, Home Improvement, Industry & Manufacturing, and Prefabricated Houses.
LEARN FROM OTHERS
Related Case Stories