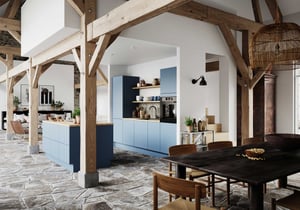 AUBO
As part of a rebranding strategy, AUBO needed to move fast and effortlessly in creating new marketing material for their online and offline presence. Location Library was the perfect foundation for communicating their new values.
Challenges
Reduce lead time on marketing assets while launching a new brand
Kitchen, bath, and wardrobe manufacturer AUBO builds its products in a fashionable design with an insistent West Jutland thoroughness. By adopting product digitalization in their processes they managed to rebrand themselves as a modern and relevant player on the Danish market.
As for any furniture manufacturer, images are a big part of their visual identity. Furniture is a lifestyle product and to sell it, one needs to sell a lifestyle.
For AUBO, that means coming up with a lot of visuals showcasing their sense of orderliness, sustainability, quality, design, and transparency.
When using 3D visualization to create their images, there are no physical limitations to the imagination. And as every marketer knows, looking at a blank paper can be scary. That's one of the reasons AUBO chose to use a ready-made location from our Location Library.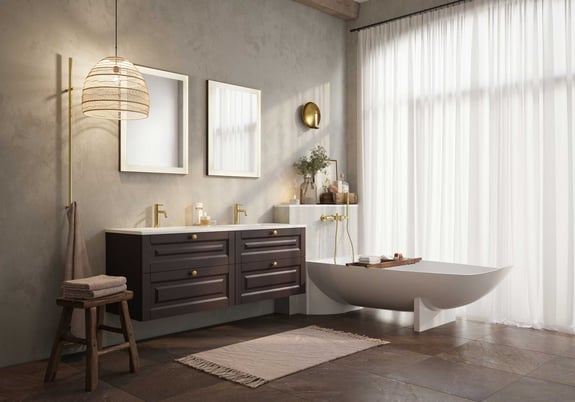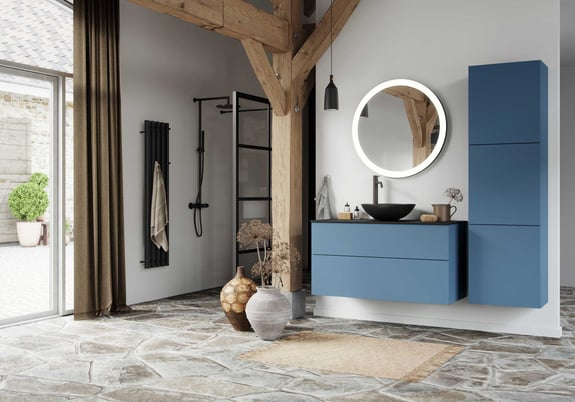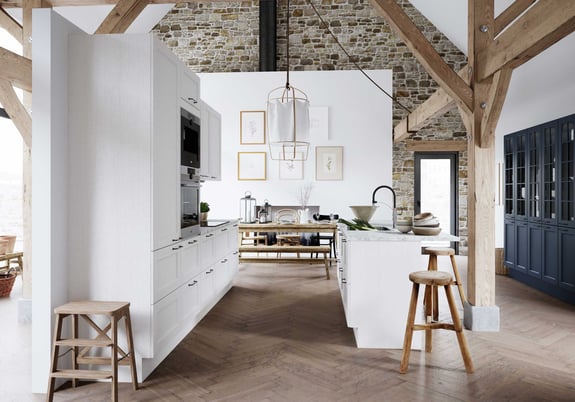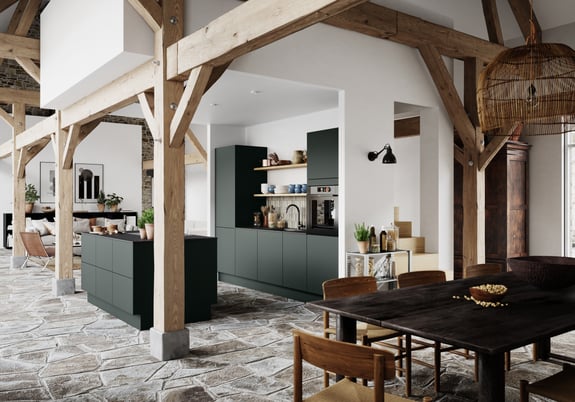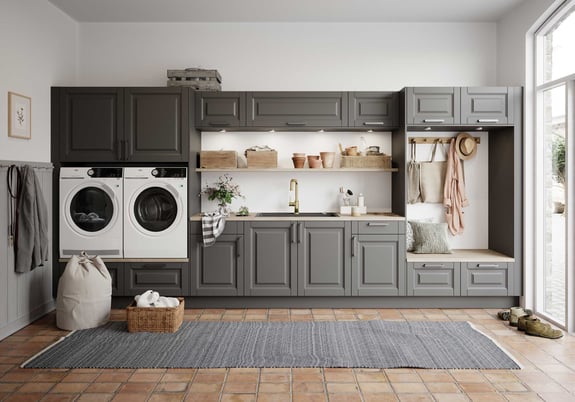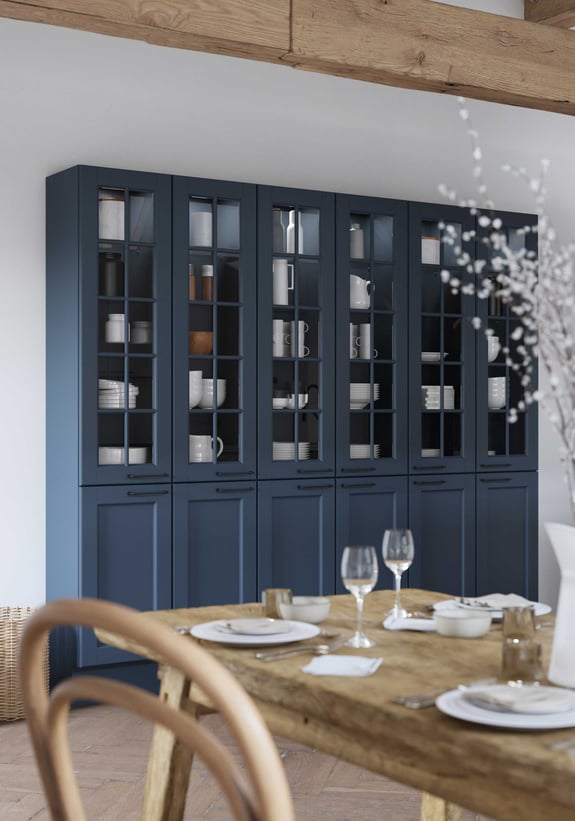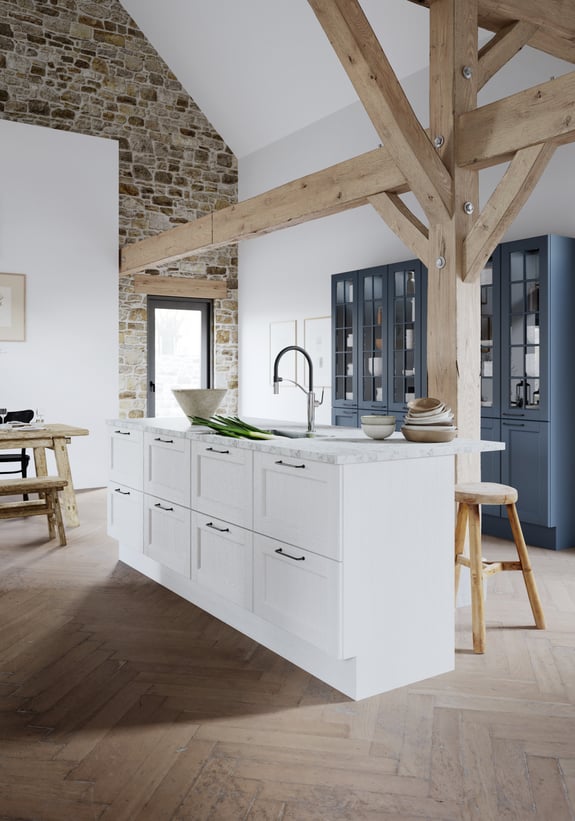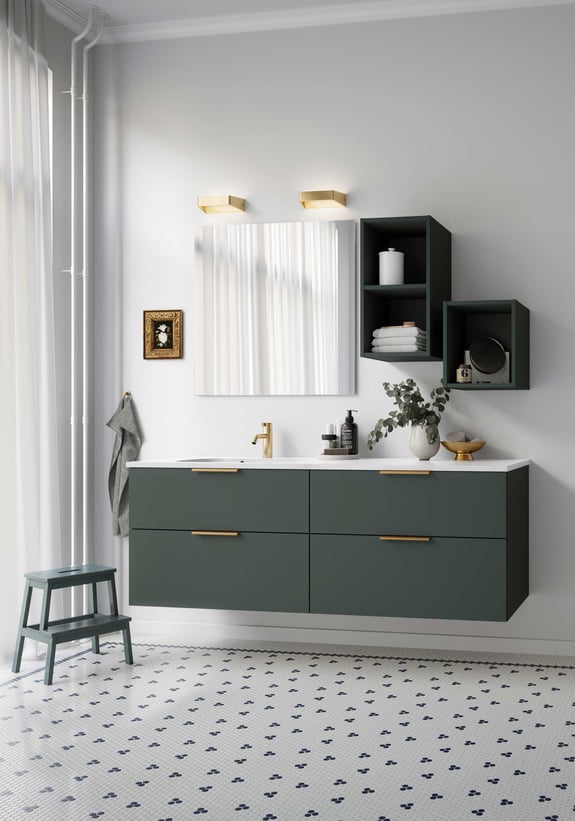 Aubo
Reduce time-to-market significantly
"Choosing a location from Location Library is a shortcut to make a lot of pictures in a short time but show off many different products with many stylings in great quality. We got so much positive feedback on the pictures - the surfaces look very real and it lives up to the quality and perception of our products. It's also a source inspiration, it shows the creative thoughts and details that you ordinarily would not get. The location we chose has wooden beams and it gives you that extra layer of something that looks nice and very personalized."
Solution
Location Library as the foundation for fast and effortless rebranding
Choosing a location from the Location Library helped AUBO create a lot of images quickly and easily. Every location in the library is unique and with its own character, which is the starting point for styling it and creating that AUBO feel.
In this case, the Location Library service rapidly cuts time-to-market by getting rid of all the tasks that a traditional physical photoshoot entails: finding a property, asking for permissions, hiring a photographer, or ensuring the transportation and assembling of the furniture.
Once a 3D location was built up, AUBO could keep reusing the same location over and over while creating new close-up images or specific angles of their products.
AUBO chose the location called "Location 05 - Rustic modern farmhouse". Here are a few examples of how the empty location looks at the beginning of the process.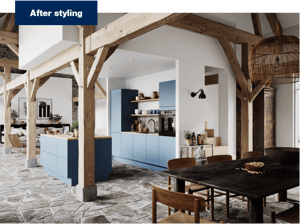 Results
Obsolete materials replaced fast and effortlessly with Location Library
8 bathrooms and 4 kitchens in one location with different styling
4 short films for social media
More than 4,7 tons of CO2 emissions saved
An uncountable number of planning hours saved
See our portfolios
Industry-specific examples
Go to our industry-specific pages where we've collected all the best images, films, and product configuration examples from five different industries: Furniture, Kitchen & Bath, Home Improvement, Industry & Manufacturing, and Prefabricated Houses.
Learn from others
Related Case Stories