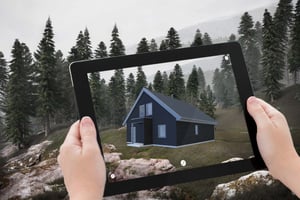 Exhibition stand solutions
01

How to get started

02

Implementation

03

Cross-media usage

04

Next steps
We say no to design limitations
Whether you need to display your product through images, film, or interactive solutions like VR or AR, we're here to help you with creative exhibition stand ideas.
Haven't worked with interactive solutions before? Don't worry, this is your time to shine
We want to make you shine. We listen to your wants and needs and in collaboration with you, we come up with the right plan for your next trade fair. And of course, in time to get you ready and relaxed prior to the exhibition day.
Secure the ROI with cross-media promotion
When you choose to attend your next trade fair with new creative interactive solutions, we always consult you on how your new marketing materials can be used for cross-media promotion.
Return on investment. Always.
Visual communication is changing - start your journey with us
What to do next?
Keep reading or reach out to one of our experts to learn more about how you can get started using creative interactive solutions for your next exhibition stand.
Example
We offer solutions for your exhibition stand - your customers (and your sales) will love you for it
As a marketing manager, it can be hard work to constantly renew your exhibition stand materials. Creative exhibition designs don't just come out of the clear blue sky, but need serious thought and execution.
Have a look at some of the creative exhibition stands we've created in collaboration with our clients.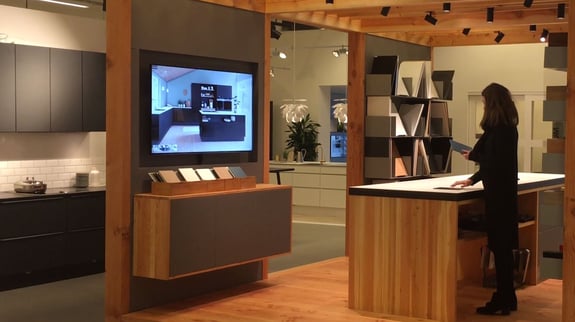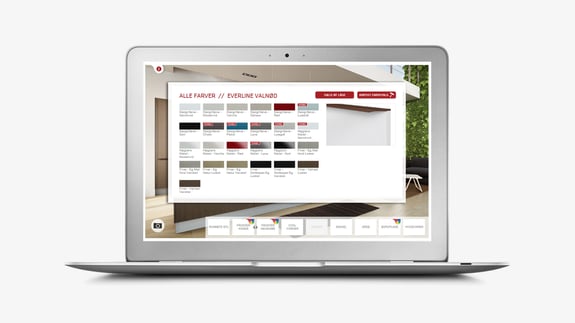 Explore the Schur interactive 360 universe below.
Get creative
Bespoke exhibition stand
Despite of all the technological developments that we have seen and still see in the field of marketing and sales, exhibitions and trade fairs are still a huge deal.
Businesses spend a lot of money and resources getting ready for a trade fair. And the people that visit the trade show have high expectations when visiting your stand.
We hear from clients that attend trade fairs that visitors have planned which stands they want to visit - it's very hard to get people to "drop by" unless you present something truly spectacular.
Visitors are sparse with their time and want to get the most out of their time at the exhibition.
Visitors - your potential customers - expect creative solutions to catch their attention.
The traditional exhibition stand is in hard competition for people's attention.
We recommend that you have a bespoke exhibition stand or a digital showroom created with elements such as:
Product film
Interactive solutions
Virtual Reality experiences
Augmented Reality experiences
These will help increase the odds that your stand is the one that stands out and will make bypassers stop, and make your visitors spend more time with your sales representatives at the stand.
Case stories
Learn how our clients have succeeded with 3D visualization