Inspire & build preference for your products
Present your complete product range with photorealistic 3D product configurators.
Trusted by leading international manufacturers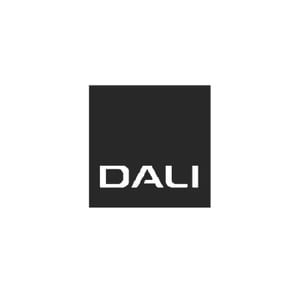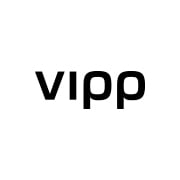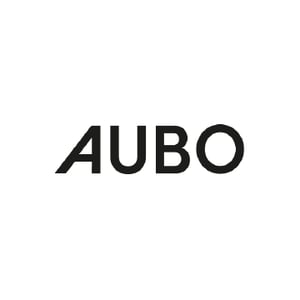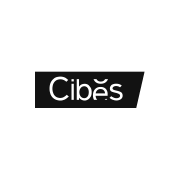 Show your product range in a stunning environment
Context has a big impact over how your products are perceived. The overall picture needs to spark a desire among customers. A CGI product configurator enables you to display your entire product range, while doing this within a stunning setting tailored for your brand.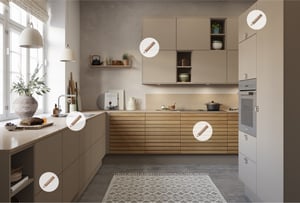 Inspire and educate your customers with an engaging experience
Showcasing a diverse product range can be a difficult task. A visual and interactive experience makes it easier for your customers to digest complex information. You have the opportunity to bring their focus on what matters most to them. At the same time, you make the experience pleasent and fun.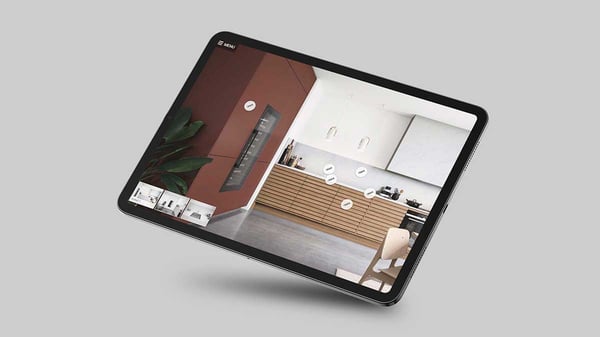 Start online, finish in-store
Make it easy for your customers to explore your product universe both online and offline to find what they are looking for.
Their design configuration can be stored online, downloaded on demand, or shared with a local dealer who can further drive them through the buying journey.
This makes the tool an integrated part of the sales process, making the buying journey seamless as well as cutting down on internal admin.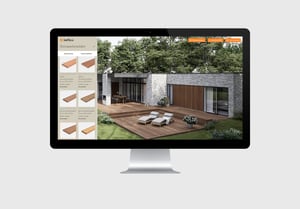 Invita
The solution is working as the converting tool to close the sale
"I have experienced that customers like being dared into more bold combinations. There is no doubt it will generate sales. We can close more deals and faster, because they don't have to make decisions based on their imagination. They can test it, feel it and see all the combinations.
Make it your own
No matter what product configurator experience we build together, you always have the option to fully customise the functionality, user experience, and interface in accordance to your vision and brand. The sky is the limit.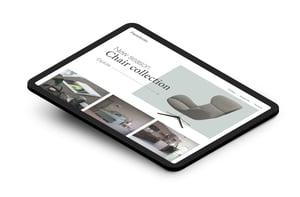 Gain insights on customer preference
58% of online buyers spend more time on the zoom function than the main image.
What products are users viewing most?
What variations are most loved?
Do users prefer to zoom in or see a product 360?
Our product configurators can connect with 3rd party statistic platforms such as Google Analytics. This offers you essential insights into the user behaviour, preference, and micro-interactions. It will help you identify trends and patterns that can be used for creating your next campaign.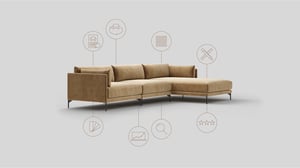 With Kelfico celebrating 70 years in the wood supply industry, their digital ambition was to "make wood more accessible to everyone". This implied a new online tool for visualizing their terrace and facade range to be created as part of a newly implemented IT ecosystem.
A vision to digitalize wood
The digital transformation process involves creating digital twins for 60 distinct wood options. This enables end customers to envision how their terrace and facade can look from the comfort of their screen. Doing so using classic photography wouldn't have been a scalable solution due to the increased workload, time constraints, and limitations in terms of changes.
There was a big need for end customers not only to browse the full product spectrum but also to visualize this in a life-like environment - specifically a house. Therefore, showcasing the range in a photo-realistic and intuitive manner was imperative to elevate the customer experience.
Start online, finish in-store
In addition to helping the end customers visualize their next terrace or facade, the generated configuration also comprises all items and quantities needed to achieve the project. This configuration is readily downloadable, serving as a convenient shopping list for the end customers who can now take this to Keflico's collaborators to finalize the purchase.
By integrating this tool into the sales process, Kelfico has transformed the shopping experience, simplifying it for private individuals and ensuring a smooth transition from online exploration to in-store purchasing.
"Within the first month of going live, the configurator exceed our expectations with a remarkable interest from our costumers and several thousands of visitors"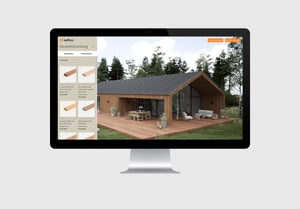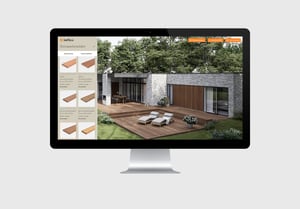 References
Get inspired
3D Product configurators can be used for a variety of different products and types of businesses. Here are a few examples.
Get started easily
Do you know what you want? Great. Not entirely sure what you want? Even better. We are here for you and are ready to be your partner in developing your company's marketing and making your products come to life
We have both standardised cost-efficient packages that can get you started quickly as well as fully customised solutions. The best part is you don't need to start big as you can always do more.
Contact us and together we can find the solution that best fits your needs.
Want to see more ways to make use of product configurators?
Benefits
Product insight and interaction eliminate insecurity and let your customers feel in control. Research shows up to 800% increase in time spent on the website.
The intuitive product presentation effectively turns leads into customers. And when they enter your showroom, they are all ready to shop.
The customer clicks around on your website, and the system collects the clicks and the valuable customer behavior data to boost your business.
By showing your products digitally, you get a dynamic and interactive catalog. You can also start presenting and selling your product even before you've produced it.
No slow-loading features, downloading programs, or plug-ins that take an eternity to complete.
Enable your customers to interact with your catalog and design their own product – and share it online and with the staff in your showroom.
FAQ
Get the answers to all of your questions
How fast can I go online?
Depending on the set-up, the product cofigurator itself can be up and running in a few days, though the content production often requires additional time, in case this will be your first Cadesign form project. A small project with 1 new scene and <25 textures will have a typical production time of around 3-4 weeks, whereas larger projects will add further weeks due to the content production. If you have already produced CGI images and/or textures with us or another supplier that you would like to use for your product configurator, then we can cut the majority of the production time.
Can I use traditional photos instead of CGI images?
The solution is not suited for traditional photos, as you will lose a lot of the benefits from working with 3D digital images in terms of quality and flexibility within digital layering of the different material categories of the scene. In some cases, it would be possible to work with traditional photos, though it depends on the complexity of the regions that you are looking to customize.
Can I reuse the CGI images for print and online?
Yes, indeed. As a full-service CGI & communication agency, our core strategy is that we are working cross-media and your content will follow all the way.
Can I (re)use CGI images from another supplier?
Yes, but it would require that we receive the 3D source files. We will need to open the files and define the regions that you are looking to customize. In best cases we can reuse the entire scene and will only need to make it ready for customizing, whereas in worst-case scenarios there will be a need for redoing a lot due to different 3D programs and versions, rendering plug-in, material and texture quality as well as lighting settings. We would be happy to give you a proposal for creating new CGI images.
Are you able to integrate towards E-Commerce?
Yes, we offer multiple outbound and inbound link possibilities, that will link the product configurator to your webshop. For deeper / more complex integration, we are able to offer custom integration, e.g. setting up a webservice.
Can I host this at our own server?
No, unfortunately. All solutions run on the same web server.
Can I work with localized product ranges for different markets?
Yes, we have several cases where this has been implemented.
Can I have a bespoke design for my solution?
Yes, there are no limitations. You can either supply us with a (responsive) design or alternatively, we can help designing your bespoke look for your product configurator.
How do I add new content?
All new content will be added/managed by Cadesign form. The product configurator solution is built very flexible and it's easy to implement new scenes, products and textures on the run. As all textures can work across all scenes, and vice versa, adding new content is made really easy.
Can it work offline?
No, unfortunately not. The entire solution is built as an online and browser-based tool.