Even retailers with a large brick-and-mortar presence need additional avenues to remain competitive in their respective industries. For many, online is becoming as important as their physical location. But with ever-advancing technology and consumers' changing needs and expectations, these retailers now require an eCommerce site to thrive in the digital world.
Online content and the customer buying journey
The customer buying journey has changed dramatically, with search engines and social media platforms becoming a major part of consumers' daily lives.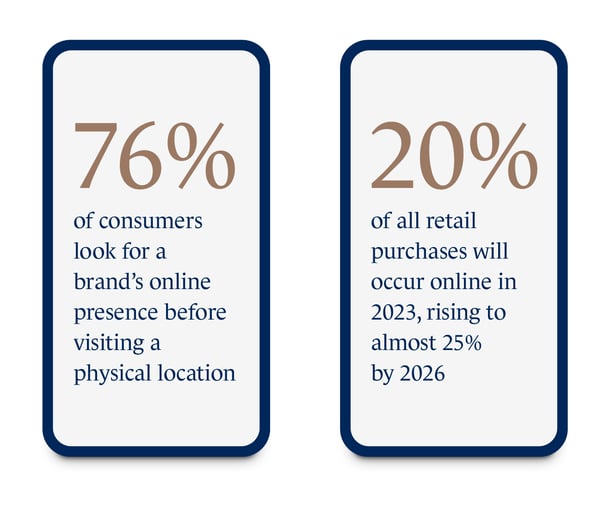 Using both approaches to research products and brands, 76% of consumers look for a brand's online presence before visiting a physical location. Additionally, experts predict that over 20% of all retail purchases will occur online in 2023, rising to almost 25% by 2026.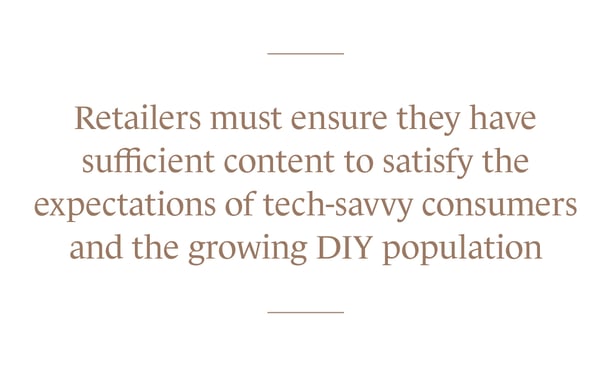 Retailers must ensure they have sufficient content to satisfy the expectations of tech-savvy consumers and the growing DIY population. This is especially important when attempting to market and promote your own brand.
Improving the digital consumer experience
With many retailers seeking to grow their share of the target market via an eCommerce presence, online retailing has grown ever more competitive. At the same time, the cost of developing, advertising, and marketing products has risen exponentially. Consumers are also demanding more content. This demand has forced retailers to create new content marketing strategies when promoting their brands.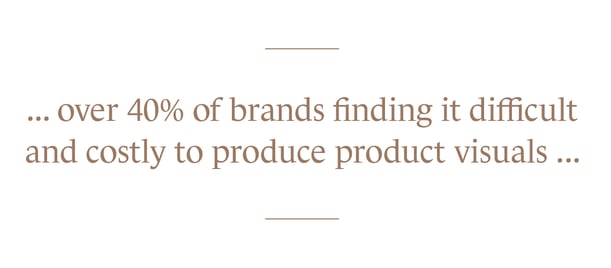 Product visuals have become a key component in brand marketing strategies, engaging the consumer and potentially increasing sales conversions. However, with over 40% of brands finding it difficult and costly to produce product visuals, many retailers are turning to a more cost-effective and time-efficient alternative: computer-generated images (CGI).
The benefits of using CGI for product visuals
CGI improves the customer experience, helps your brand stand out from competitors, and ensures you never run out of content for your eCommerce site. So how do computer-generated images do this compared to traditional photography?


The visual experience

In a brick-and-mortar location, the customer can see and interact with a product. They can walk around it, touch it, examine it close up, and perhaps move components around to visualize different configurations. Online, the customer must rely on the visuals before them. However, you may need more than a few photos to deliver a visual experience that evokes an emotional response leading to a purchase.

With CGI, the consumer can examine the product from all angles, zoom in and out, and see alternative colors, materials, and configuration options. The more information the customer can gather about the product from the visuals, the more potential for a sales conversion.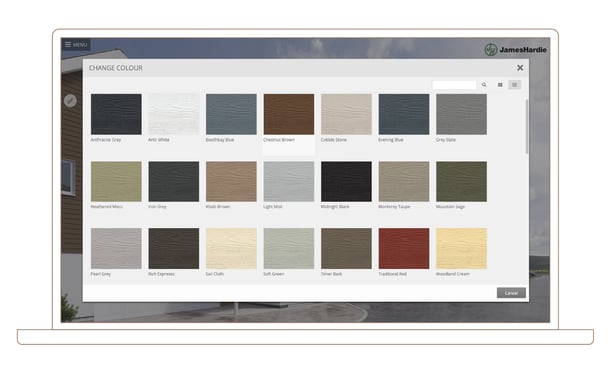 As well, the ability to create and showcase a lot of content enables retailers to promote their products in a manner that resonates with their target market. Whether you wish to create packshots, lifestyle images, product videos, or other forms of content marketing, you can use computer-generated imagery to ease the burdens of time and cost. You can also integrate these images into content for each step of the sales funnel.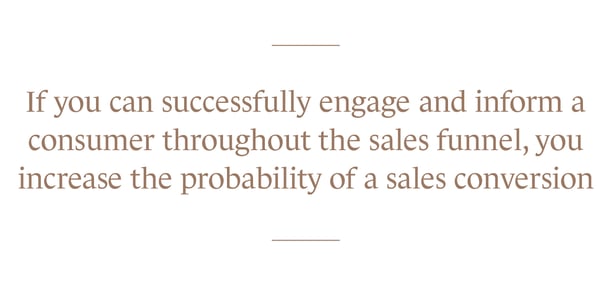 Each touchpoint along the customer journey map is important. If you can successfully engage and inform a consumer throughout the sales funnel, you increase the probability of a sales conversion. In addition, your business can meet and exceed consumer expectations and foster greater brand awareness by utilizing CGI and content marketing in many engaging and interactive ways.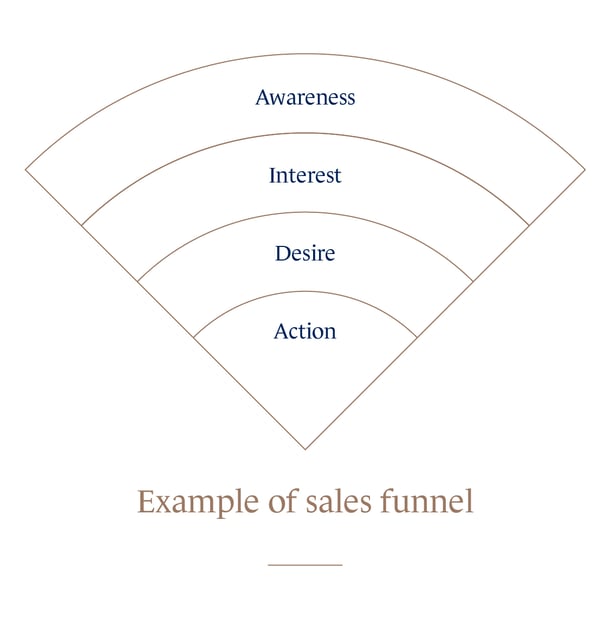 Consider the different types of visual content that can be utilized throughout the sales funnel for maximum impact on the buyer journey. For example, the initial stage of the buyer journey is awareness. The top of the funnel is ideal for branding videos combined with lifestyle images, serving to create a triggering event that propels the consumer forward.
At the middle stages of the sales funnel, product images will further reinforce the consumer's awareness of the product while providing more detail and inspiration. Finally, the bottom of the funnel is a great spot for DIY videos and visual content aided by the use of product configurators. As you can see, CGI visuals can provide ample content for all stages of the sales funnel.


Thousands of images at a fraction of the cost of traditional photography
Exponential savings in cost and time are another major advantage of embracing CGI and 3D modeling. Using CGI, you can introduce prospective customers to your brand, even before you make the product. Whereas traditional photography involves creating the item, shipping it to various locations, and perfecting the photographs, CGI eliminates much of the hassle; instead, it enables you to develop photorealistic images of your products.
You can showcase these products on their own or place them in various lifestyle settings without ever having to travel. The scenes created are ideal for showing your customers the lifestyle your products could provide.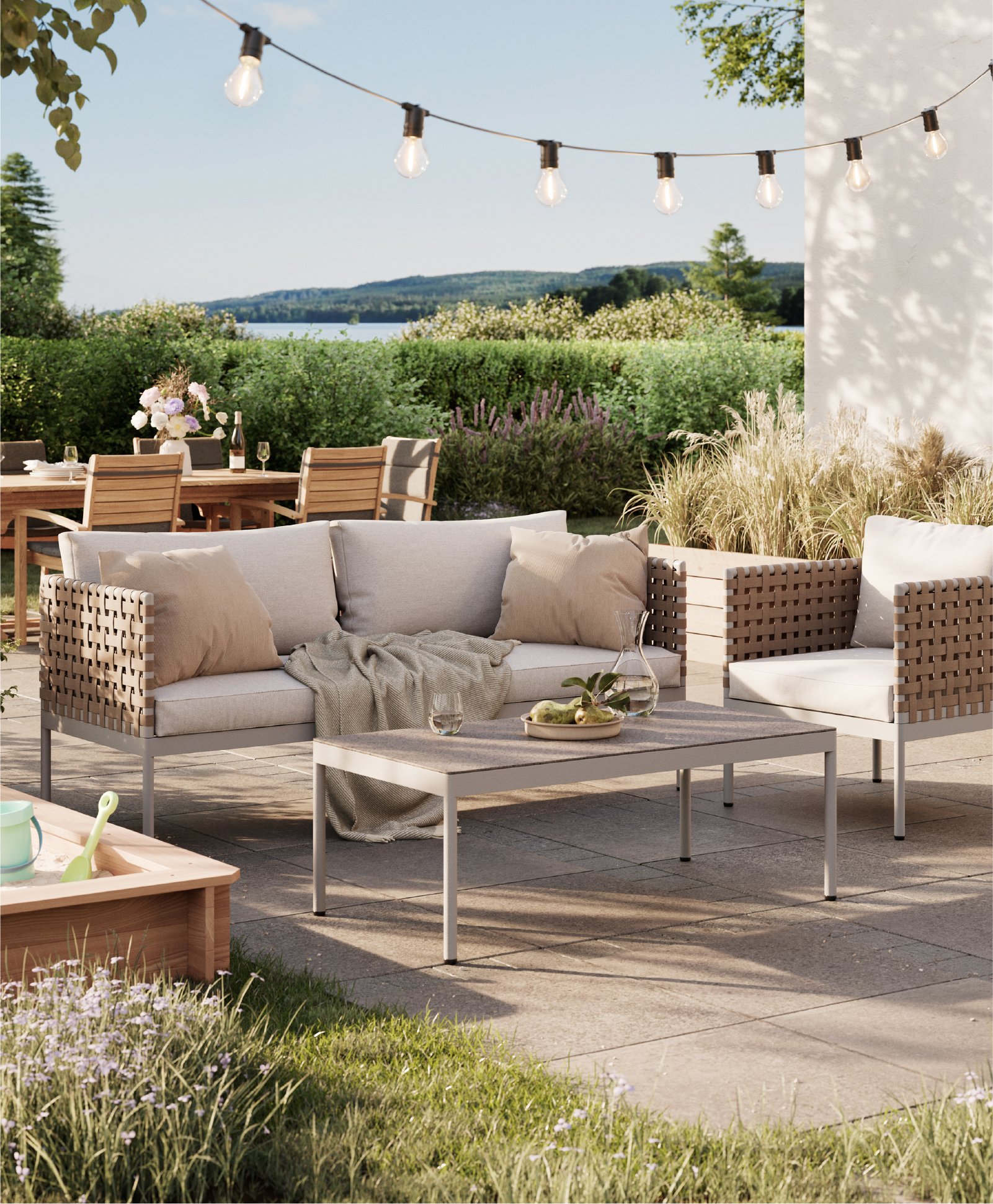 Digital adjustments that showcase all versions of a product
For products available in many versions (or even just a few), CGI eliminates the need to produce and photograph some or all final outputs. Instead, with a few adjustments, computer-generated images can be displayed in any color, configuration, and experience you desire.
This adjustment option not only speeds up your time to market and helps you promote your product earlier, but it also offers a greater ability to improve sales conversions and creates a distinct impression that enhances brand recognition. It's also ideal for quickly generating interior images for marketing campaigns that tap into seasonal trends and themes, further extending the life of your products.

Final thoughts
A CGI approach to eCommerce marketing is cost-effective, sustainable, and flexible. Product images can be utilized in various settings, keeping the images fresh and adaptive to different content marketing channels and concepts. But perhaps even more important than the benefits above, CGI is the perfect way to connect with an increasingly tech-savvy consumer market, differentiating your brand from competitors and growing your customer base.