Amidst the rolling tides of rising inflation, economic turmoil, and rapidly changing consumer expectations, retailers are facing many new challenges. Adapting to these challenges quickly can mean the difference between remaining competitive and successful and losing a large share of the target consumer base. This is especially true for retailers with an eCommerce presence, where tech-savvy consumers can quickly decide whether or not they want to do business with your brand or that of a competitor.
One way in which many retailers have managed to grow and maximize profits is by introducing or further expanding upon their own brand. Private-label brands now command higher unit shares than brand-name goods.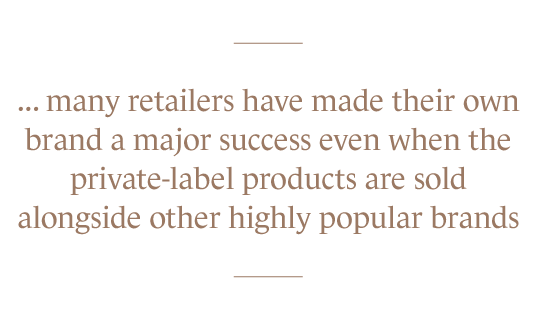 This wasn't always the case, as retailers' own brands were once considered of lesser quality than nationally recognized large brands. But over the years, many retailers have made their own brand a major success even when the private-label products are sold alongside other highly popular brands.
Retailers have achieved this through a combination of strong content marketing, professional eCommerce sites, and capitalizing on the DIY trends popular with today's consumer market. The importance of having their own brand has been noticed by many other retailers as well, and competition amongst private-label brands is steadily rising as other retailers seek to make their own brand a success.
How do private-label brands really differ from other brands?
Many years ago, it could be argued that private-label brands often differed in quality from brand-name products. But over time, retailers began to recognize that having their own brand could mean much more than providing a cheaper alternative product. Subsequently, they set about to improve the quality of their own brand, in many cases even surpassing the quality of the brand-name products they replicated.
Today, consumers can see little difference in the quality between most private-label brands and brand-name products. In fact, many consumers now actively seek to purchase private-label brands over brand-name products not just due to an improvement in quality, but also because their less-expensive prices can help offset the higher cost of living.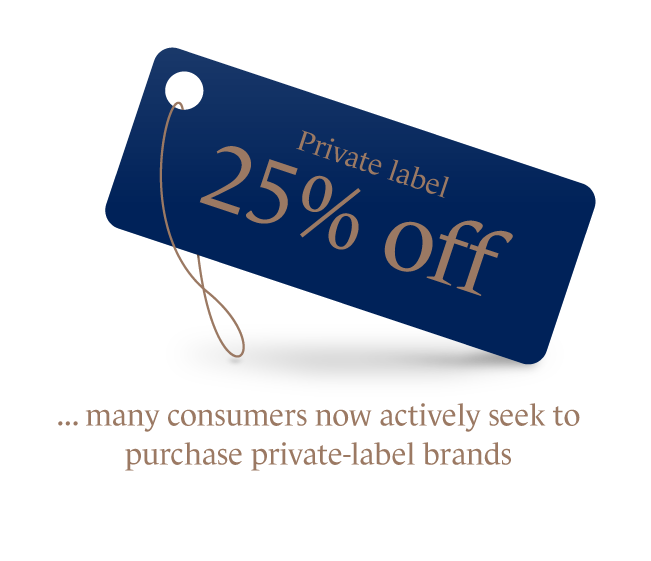 Whereas a lower cost for a retailer's own brand once conjured the idea of lower quality, today's tech-savvy consumers now understand that private-label products simply provide another version of a product at a more affordable price.
Why manufacture your own private label?
Even if you sell products from a variety of other producers, manufacturing your own private-label brand is a solid solution for increasing profits and creating competition. Retailers that take the time to conduct ample market research will be able to develop their own brand and potentially gain a large share of the target market.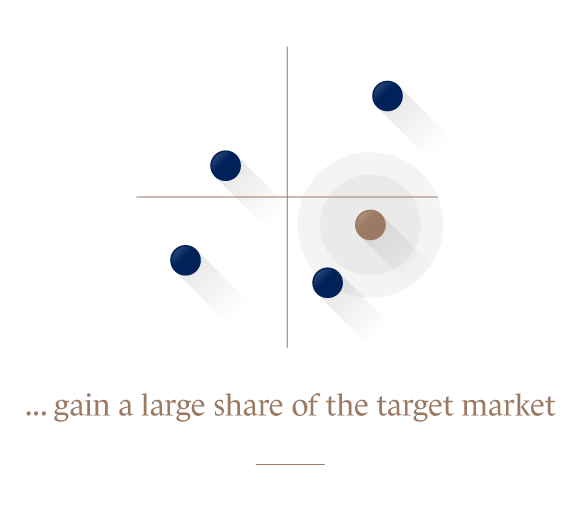 Having your own private-label brand also delivers several benefits.

Production control
Retailers producing their own brand have complete control over design, quality, materials used, and how much to produce.
Cost control
Retailers can set their own prices for their own brand, a distinct advantage when attempting to remain competitive, especially when consumers are particularly cost-conscious. As an added bonus, profit margins on their own brand are typically higher because there are no middlemen to deal with.
Branding tool
With complete control over branding, retailers can design packaging, create store displays, and develop robust content marketing strategies that resonate with consumers. Having your own brand also grants you the flexibility to quickly make changes to pricing or marketing based on changing consumer trends and expectations. This ensures that you can continue to develop your own brand in a manner that resonates with your target market.
As an added benefit, consumers who are happy with your brand after making an initial purchase will serve to improve customer loyalty, as well as spread the word to others. In a culture where tech-savvy consumers are using online resources to learn more about products and companies, product reviews and testimonials play a large role in the potential success and growth of a brand.
How to drive the growth of your own brand?
Recent research states many retailers expect to invest further in the development of their own brand in the coming years. So how does a retailer expect to increase the growth of their own brand amidst so many competitors?
Branding, of course, is a key factor. Your branding must appeal to the customer. It must also remain consistent through all forms of digital content marketing and in brick-and-mortar stores to ensure it is easily recognized. But in a heavily competitive industry, branding is only one piece of the puzzle.
Your products must also be innovative if you expect to grab a larger market share. Your own brand must offer consumers some value that surpasses the offerings of other brand products. Whether it's high quality at a lower price, a solution for customer pain points, or a new innovation that isn't readily available in other products yet, it could mean the difference between success and languishing sales.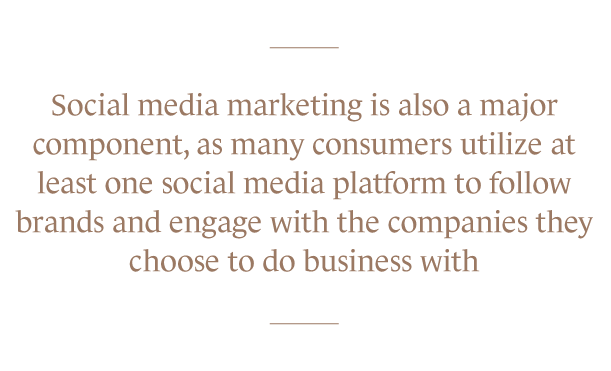 Social media marketing is also a major component, as many consumers utilize at least one social media platform to follow brands and engage with the companies they choose to do business with. Social media marketing also serves to improve your content marketing strategy by increasing brand visibility and driving traffic to your eCommerce site.
An eCommerce presence is especially important in today's advanced digital age and a highly tech-savvy consumer market. Unfortunately, many retailers that you may consider competitors might already have a strong online presence. Subsequently, you must be innovative in your content marketing and provide consumers with a positive experience at every touchpoint along the customer journey map.
This is most critical on the product page itself. This is where you can really set yourself apart from your competitor and appeal to both the tech-savvy crowd and the growing DIY mentality that is prevalent in today's consumer marketplace. By providing consumers with a CGI visualization of all your product variants, you can differentiate yourself from competitors and offer consumers an exceptional shopping experience.

With a product configurator, consumers can easily view the product from all angles, zoom in or out, and even view customization options such as different colors or configurations. Choosing CGI for marketing materials also benefits retailers with cost savings, flexible scene options, time savings, and sustainability.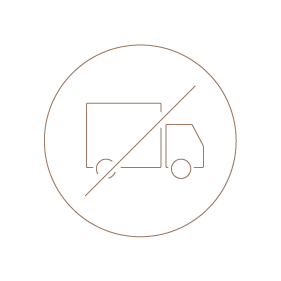 There is no need to ship products to different locations for photo shoots; in fact, visual marketing materials and images can be created before the product is even manufactured.
Final thoughts
While low pricing and an improvement in quality have certainly played a large part in driving the growth of private-label brands, today's consumers expect more than just a low price. They also expect a positive experience from the brands they choose to do business with. That means retailers need to understand both the importance of having their own brand and also how best to market their own brand to consumers. With more consumers turning to private brands over large brands, the potential for increased profits is certainly prevalent. But so is the potential for increased competition.
Private labels are growing exponentially all around the world, and therefore retailers must develop new marketing and branding strategies to capture consumer attention. The availability of advanced digital techniques certainly appeals to the tech-savvy consumer and could be a decisive factor in a consumer's purchase decision.