Providing excellent customer service has always been a fundamental concept for any brand that wishes to remain successful. In fact, in recent years, customer service has emerged as a top-tier principle and a cornerstone of a good customer experience (CX) strategy. But while providing good customer service and engaging in positive CX may be your intention, it cannot truly be done successfully without a full understanding of the needs and expectations of your consumer target groups.
Rapid shifts in the marketplace and advancements in technology have resulted in a new breed of consumer. Younger and future generations are highly tech-savvy, which means retailers are facing new challenges in how to develop efficient content marketing strategies. Additionally, in order to remain competitive, brands must develop consumer journey maps that are informative, and engaging, and help to propel potential customers along to the next touchpoint.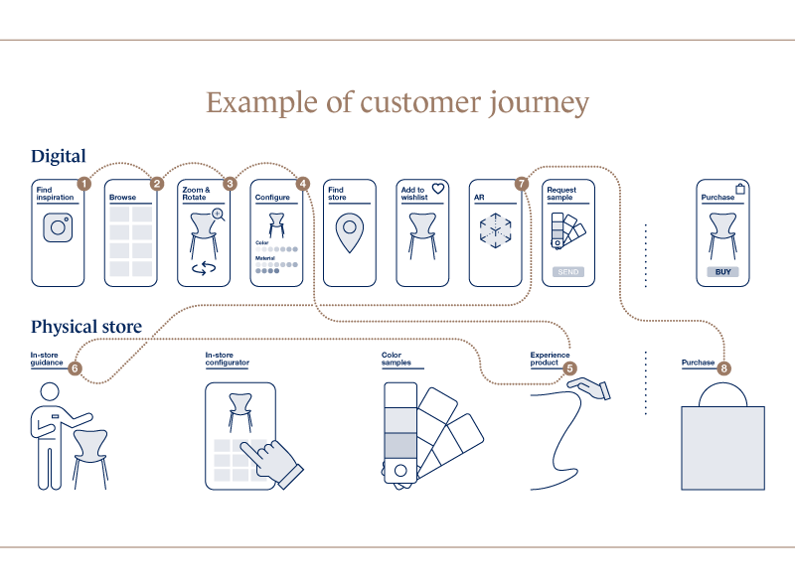 This is especially true when retailers are attempting to market their own brand or private label products. The main benefit of having your own brand is, of course, to maximize profit. But it also serves to eliminate much of the costs involved in utilizing middlemen and brand marketing of other products. Supplementary benefits of marketing your own brand include complete control over the quality, pricing, and exclusivity of a product. But none of that matters if your products cannot be effectively marketed to the tech-savvy consumer.
The tech-savvy consumer: what they expect
The current and future target market engages with technology (and more specifically, online technology) multiple times throughout the day. This is especially true for those researching DIY projects. From interacting on various social media platforms to watching DIY YouTube videos to reading blogs to researching brands and products — each of these (and more) provides a means to reach consumers and introduce them to your own brand and product offerings.
And logically, it's also what consumers now expect. Traditional content marketing methods simply don't have the same effect as they once did. We live in an e-commerce age where all information is readily available at our fingertips within seconds. Subsequently, more consumers than ever before are turning to online resources to quickly find the information they seek about a product.
Discovering how best to accommodate these consumers and provide them with that information regarding your own brand in a satisfying manner is the challenge retailers face today.
Presenting your products and influencing a purchase decision
The customer journey map must be carefully planned out if you wish to ensure that your products will be considered in the purchase decision. At every step of the way, the customer wishes to be informed. Your e-commerce and content marketing strategy at each touchpoint needs to resonate with the consumer and provide an answer to their question or propose a solution to their problem. Additionally, your messaging and marketing must remain consistent. Ideally, you want to focus on an omnichannel approach that offers consumers a large variety of ways to discover your brand. Social media platforms, your website, an e-commerce site, webinars, videos, blog posts, and more should all be interconnected, and all content should be optimized for different browsers and devices.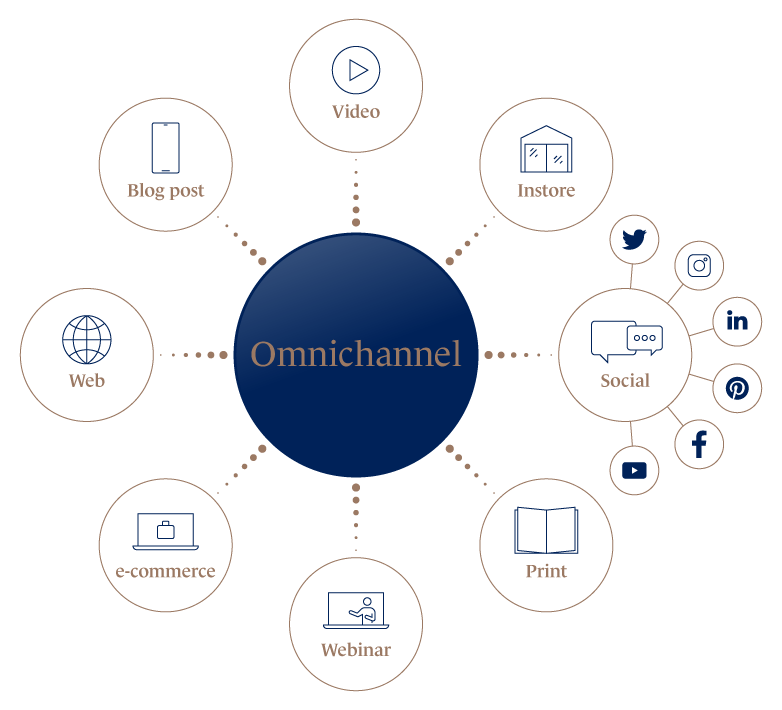 Lastly, but no less important, is the means by which retailers present their products to the consumer.
What will customers find when they discover your product?
In the age of e-commerce, today's tech-savvy consumers are choosing to purchase products online instead of in a brick-and-mortar location. Consequently, retailers must be able to showcase their products in an appealing manner that helps influence a purchase decision.
Consumers want to be able to envision how the product might look in their own homes. They also want to be able to view multiple images of a product so that they can better determine how it looks from all sides. If a product is only available in one form, then a few photos might be sufficient. But if the product is available in multiple sizes, colors, configurations, and customizations, then you'll need to do more.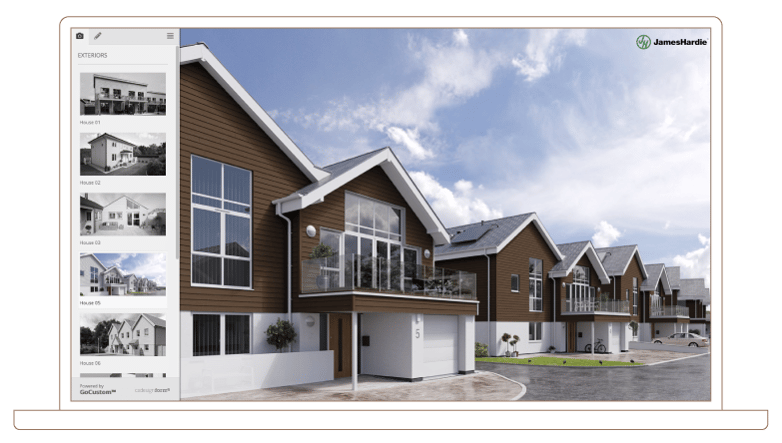 By making it possible for consumers to see exactly what a product might look like in the color, size, and configuration they desire, you enable them to find the right product to suit their needs and budget. Additionally, you set your own brand apart from other retailers and provide a positive and engaging customer experience.
Understandably, showcasing all of your products in every variation on an e-commerce site might seem like a daunting, time-consuming, and expensive undertaking. And, using traditional photography, that may certainly be the case. But there is another cost-effective solution that offers retailers additional benefits: computer-generated images (CGI).
Benefits of using CGI to showcase your products
Using CGI to present your products in all variations in a photorealistic manner not only appeals to the consumer, but it is also fast, flexible, and a fraction of the cost of traditional photography.
CGI images can be produced in a cost-effective manner using ImageScripting, which is the process of creating a photorealistic 3D image of your product in all variations.
Once this is complete, a number of add-ons can be easily introduced. The 3D models and all their variants can be viewed on an e-commerce store from any angle through product configuration solutions.

This saves retailers ample time and money in a number of ways:

There is no need to produce and ship all products to a location for a photoshoot. The product models can be easily inserted into any number of realistic settings without the need for travel.

Depending on your product line, image scripting can be used to easily create hundreds, thousands, and even millions of marketing assets.



Once a 3D model has been made, it can be used over and over again in any number of settings and is easily adaptable to different countries and product configurations.



A CGI photoshoot can have you ready to get started before the product is even in production, giving your own brand the chance to market in advance and increase advance sales.

Additional advantages of CGI
Whether your customers are casual DIYers, those seeking to furnish their home, or executives purchasing office furniture, being able to showcase all existing and customizable products and every possible combination improves the customer experience and increases sales conversions. With digital representations of your products available on your e-commerce site or accompanying your content marketing, you can easily accommodate consumer needs and expectations.
Even better, your digital marketing assets can serve as much more than a simple replacement for 360° product photography. They are, in fact, the first step toward endless visual possibilities for a robust online marketing campaign.
Some content marketing examples that can be developed and enhanced via the introduction of digital marketing assets include:
Final thoughts
Amidst the overwhelming digital transformation of many industry marketplaces, what were once considered trends in consumer expectations and online marketing strategies are now standards that retailers must be wholly aware of. For example, nearly 60% of the world's population uses social media.
Coupled with the fact that a quick Google search can provide a multitude of information about your brand and your products, it only makes sense to ensure that you can provide those customers with the information they seek, no matter where they may be looking for it, in a manner that meets their expectations.