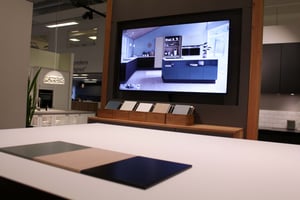 Invita's personal design
Learn how 3D images, film, interactive configurators, and sales tools generate more sales for Invita.
Showcase their high-quality kitchens, stand out from other kitchen suppliers and generate more sales
Sell the dream by showing it in store and from home. Their customers can now test it, feel it, and see all combinations
• Company: Invita
• Industry: Kitchen & Bath
• Country: Denmark, Scandinavia
About Invita
Top-notch quality and recyclable materials
Invita is Denmark's leading supplier of kitchens: moreover, the company offers high-quality solutions for other rooms of the house.
Invita is one of many companies to make the transition from traditional photos to 3D visualization.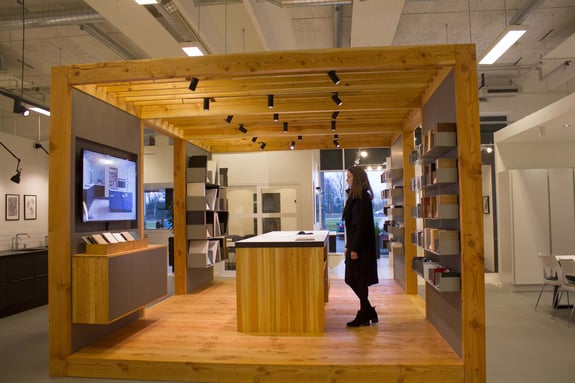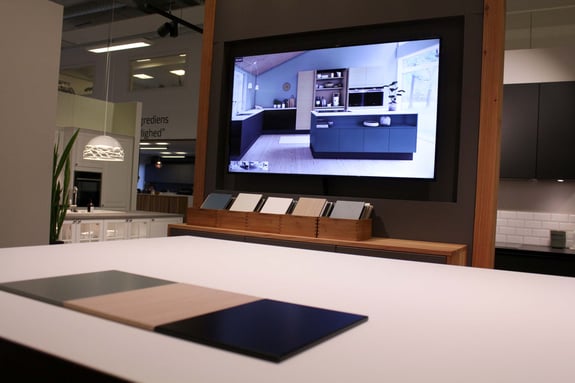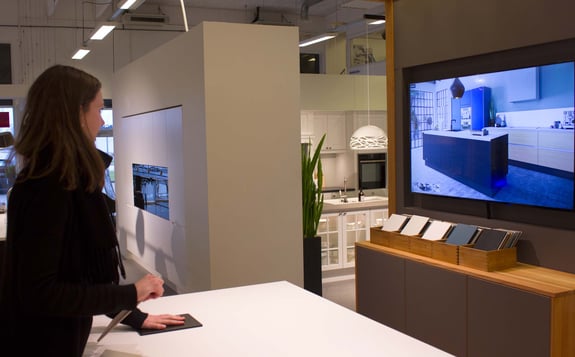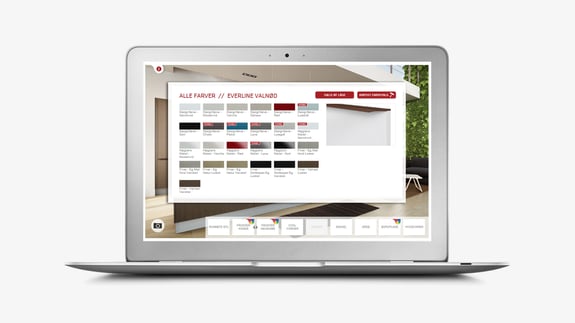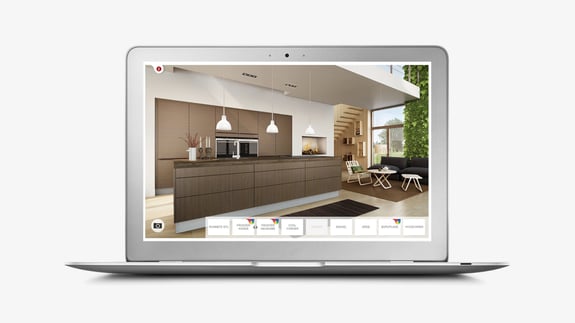 ROI
Stand out and generate more sales
Invita's kitchens are tailor-made and they only start producing the kitchen once they've found the right, personal solution with their customers. In fact, that was the reason for starting Invita in its time as an order-producing company in 1974, and it has been Invita's philosophy ever since.
"There is no doubt it will generate sales. People will remember us - we stand out now. Also, we can close more deals and faster, because customers don't have to make decisions based on their imagination. They can test it, feel it and see all the combinations."
Solution
Invita's customers get experiences inside their stores
Before customers walk inside the Invita store in Aalborg, Denmark, they may think that they have a long walk around the store ahead of them, where they will look at a bunch of kitchens and try to imagine if any of the kitchens will fit their house. Nothing could be further from the truth.
Invita has a nice instore-solution located right in the middle of their store, where the customers can play with different options until they find the perfect kitchen.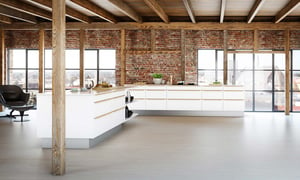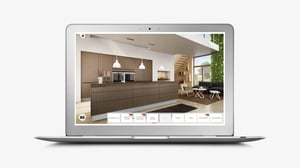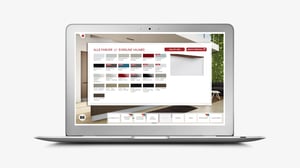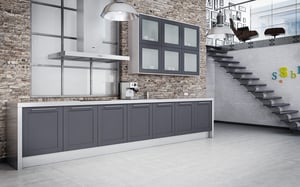 Results
Confident and happy customers
With a variety of samples, the customers get to feel the material of their new kitchen before they decide on the solution they like the most. The samples are simply placed on the table in front of them and within seconds, the kitchen on the screen changes appearance.
The customers don't have to try to imagine what the different combinations will look like in their own kitchen. And that makes confident and happy customers.
See it for yourself right below.
See our portfolios
Industry-specific examples
Go to our industry-specific pages where we've collected all the best images, films, and product configuration examples from five different industries: Furniture, Kitchen & Bath, Home Improvement, Industry & Manufacturing, and Prefabricated Houses.
Learn from others
Related Case Stories