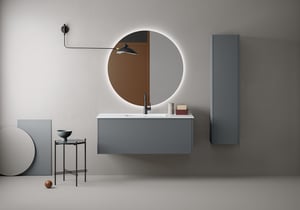 Linn bad gets a realtime configurator
Buying a new bath just got a whole lot easier!
Show angles, be able to pan, rotate and zoom in a configurator. Implement new products the easiest and fastest way possible.
Challenge their current configurator to a realtime configurator. Using new technology that we call: Web Gl.
150% increase of use on their website, lower costs on implementing new products, faster time to market.
• Company: Linn Bad
• Industry: Bath industry
• Country: Norway, Scandinavia
Challenges
A digitalization journey
Working with the largest manufacturer of bathroom furniture in Norway, Linn Bad, through 7 years has given us the opportunity to be trusted advisors in their digital journey. Their DNA is high quality, functionality, design, and therefore they have prioritized to visualize and brand themselves using 3D technology.
We suggested converting their current configurator to the next level in configuration, which means upgrading to a realtime configurator.
Linn Bad wished that users were able to see different angles, open, close and move the cabinets and drawers, which the previous product configurator could not do. Watch the following videos to see how easy it is to design a new bathroom. Or you can try it yourself right at
Linnbad.no

.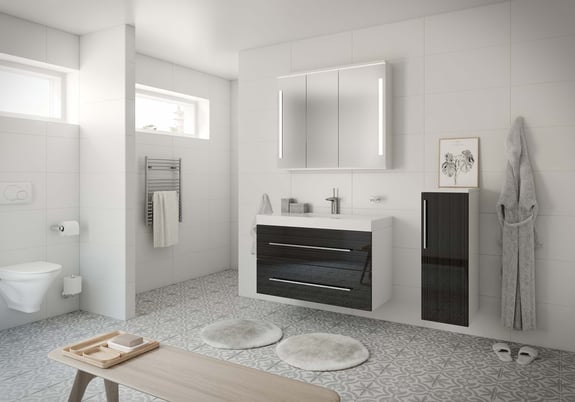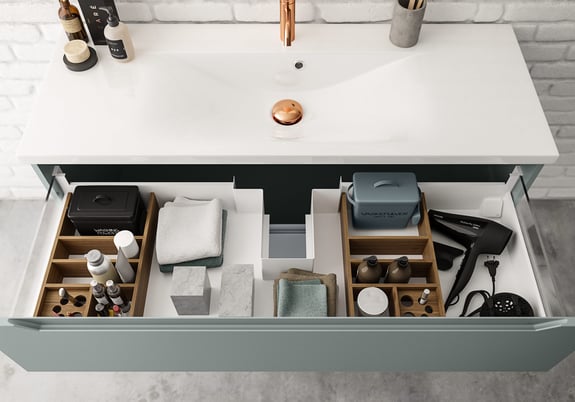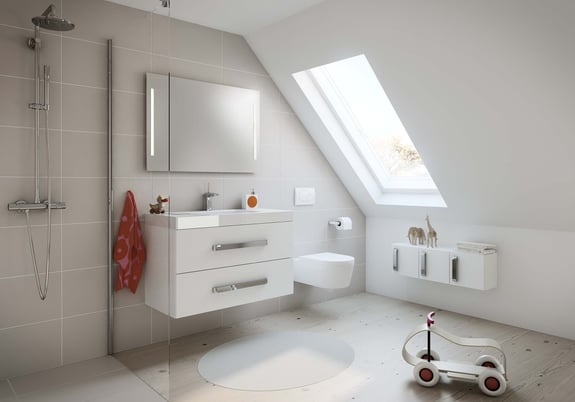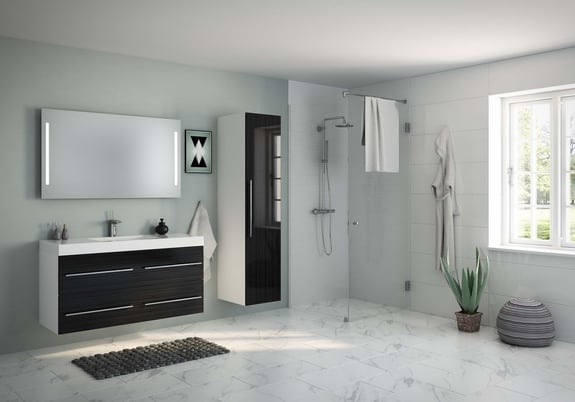 Return on Investment
150% increase in use on linnbad.no
Since the realtime configurator launched on linnbad.no, the use of their product configurator has increased by 150% last year 2019. These are quite impressive numbers, and we look forward to following their configuration journey in the future.
"After we made a Social Media campaign with "Design Ditt Bad", traffic has increased greatly. I have received a lot of feedback from our customers that they find this useful and easy to use."
Results
Let's talk about costs...
Before Linn Bad got a realtime configurator, they had a layer-on-layer configurator. In layer-by-layer technology, adding a new element such as a new surface or other alterations and / or additions will involve a lot of work and great cost. In the realtime solution, it is - quite the opposite - simple and thus cheaper. As an example, if you want an accessory like a soap dispenser or another option added to your product range, it will be rather simple to implement in a realtime solution.
"The reason for going for Web GL (realtime) was user interface, freedom of choice, and finances. In the new configurator, the user can pan / rotate, zoom and open cabinets / drawers. The user can also change details, such as the color of the handle. Last, but perhaps most important: implementing changes or new products is easier and cheaper."
André Borlaug Grønningen, Product developer, Linn Bad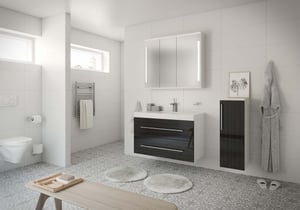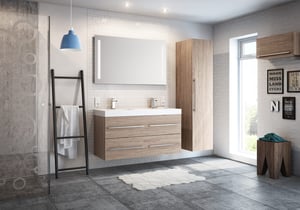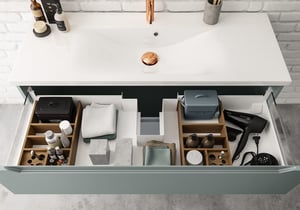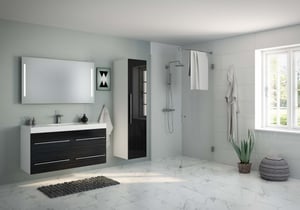 Q&A
What is a realtime configurator?
A realtime configurator is unique because it allows the user to personalize a product in the browser without the use uf plug-ins. It is especially the lack of plug-ins that is important to emphasize, as these can bring some challenges for the user. Instead, our solution is free of plug-ins and runs directly in the browser.
If you need a product configurator that can show your product from different angles, and you want your customers to get a sense of almost being there by physically turning the camera and seeing more details, then the realtime solution will be the right choice for you.
These features will greatly enhance the ease of use and pleasure of using the realtime configurator. You can open and close a cabinet or a drawer, look inside and personalize the content. You can, of course, see all the different colors, change the texture, product and so on– as you can with the layer-on-layer solution as well, but the main difference is the empowered visualization from different angles, zoom options and ability to move the product around.

One thing is for sure – buying a new bath just got a whole lot easier!
See our portfolios
Industry-specific examples
Go to our industry-specific pages where we've collected all the best images, films, and product configuration examples from five different industries: Furniture, Kitchen & Bath, Home Improvement, Industry & Manufacturing, and Prefabricated Houses.
Learn from others
Related case stories