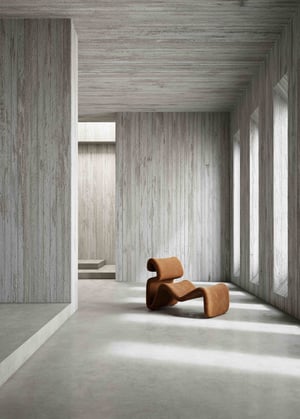 Location 28 - Architectural brutalism
Make beautiful product images in this location
This series of backdrops showcases your products in an industrial setting. The scene takes inspiration from brutalisme characterized by clean geometrical shapes and rough concrete with imprints of the formwork.
Add organic shapes and soft textures as the perfect counterpart to this rough setting or let your product contribute to its industrial appeal.
Specifics of Architectural brutalism
With this location, you get a number of different camera angles within the location.
Have a look at the images below and start visualizing your product within the scene.