Limitless product customisation
Enable your customers and sales team to show the true versatility of your products with 3D product configurators.
Elevate buying journeys with fully-custom configurations
Trusted by leading international manufacturers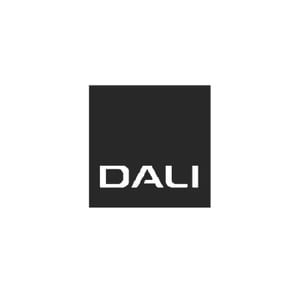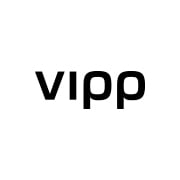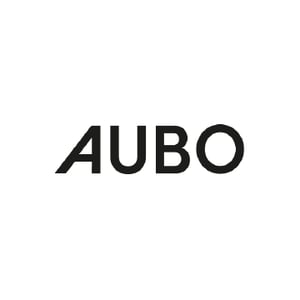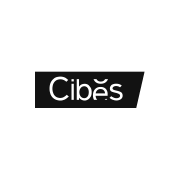 Empower customers to bring their own vision to life
Modular products often imply not only a wide range of colours and materials, but also mixing and matching products of different shapes, sizes, and uses.
Enable customers to build from scratch with an easy-to-use tool and bring their vision to life.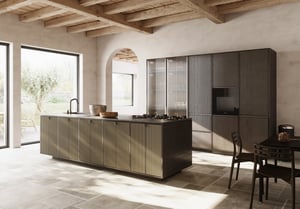 A solution precisely crafted for you
From kitchen and bathroom set-ups, to storage sheds or a beer tap. Each product comes with distinctive requirements and customization rules.
This is why we will work closely with you in discovering what makes your solution unique. And configure a custom and intuitive set-up that enables customers to explore.
Immerse customers into your world
Enable customers to deeply understand and experience the product specifications up close, immersing them in a user-friendly interface.
Althoug the focus in not on photorealism, the solution showcases a high level of detail that makes customers understand the scene perfectly.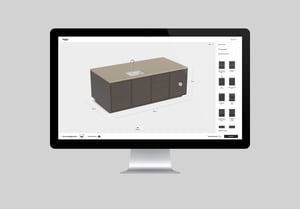 Invita
The solution is working as the converting tool to close the sale
"I have experienced that customers like being dared into more bold combinations. There is no doubt it will generate sales. We can close more deals and faster, because they don't have to make decisions based on their imagination. They can test it, feel it and see all the combinations.
Enable customers to visualize products in their home with AR
Empower customers to envision your products within their living spaces through the integration of Augmented Reality. Save them the hassle of transporting and assembling items, enabling them to test different options virtually. Eliminate uncertainties and provide a clear understanding of how the product complements their home's set-up.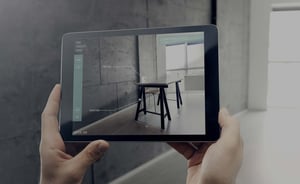 Gain insights on customer preference
58% of online buyers spend more time on the zoom function than the main image.
What products are users viewing most?
What variations are most loved?
Do users prefer to zoom in or see a product 360?
Our product configurators can connect with 3rd party statistic platforms such as Google Analytics. This offers you essential insights into the user behaviour, preference, and micro-interactions. It will help you identify trends and patterns that can be used for creating your next campaign.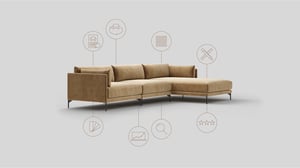 Vipp, a leading Nordic manufacturer of kitchen solutions and accessories, wanted a tool that enables customers to explore and visualise their kitchen solutions. At the same time, they wanted to empower their in-shop sales team to do the same.
Navigating a simple path through complexity
So many options – cupboards, ovens, worktops, sinks, a wine cooler – but how to combine them in the best way possible? The intuitive configurator guides the user step by step on how to build the kitchen of their dreams.
The solution lets users build the kitchen from ground up based on possible combinations. Therefore, in this set-up, being able to showcase all possible modules was essential, while the level of photorealism was secondary.
Start online, finish in-store
Your design configuration is stored online, can be downloaded on demand, or shared with a local dealer who will book an appointment with you. This way, the tool becomes an integrated part of the sales process, cutting down on internal admin.
Our ambitions are high and it is important for us to work with partners who can match this
"In Vipp, we have a passion for functional and long-lasting products with timeless aesthetics. Our ambitions are high and it is important for us to work with partners who can match this. Our new product configurator contributes to us delivering a unique customer experience, no matter whether our customers visit us offline or online."
References
Get inspired
3D Product configurators can be used for a variety of different products and types of businesses. Here are a few examples.
Want to see more ways to make use of product configurators?
Benefits
Product insight and interaction eliminate insecurity and let your customers feel in control. Research shows up to 800% increase in time spent on the website.
The intuitive product presentation effectively turns leads into customers. And when they enter your showroom, they are all ready to shop.
The customer clicks around on your website, and the system collects the clicks and the valuable customer behavior data to boost your business.
By showing your products digitally, you get a dynamic and interactive catalog. You can also start presenting and selling your product even before you've produced it.
No slow-loading features, downloading programs, or plug-ins that take an eternity to complete.
Enable your customers to interact with your catalog and design their own product – and share it online and with the staff in your showroom.