Remodel your home with 3D images
There are many advantages of using 3D. Just like we can illustrate places and things that aren't there physically, some of our 3D artists benefit from their skills in their personal lives as well. One of those times is when they move and need to decorate their new homes. When the rest of us have to try to imagine what will look good in what place, our 3D graphic artists have the opportunity to build their home in 3D and decorate it digitally before doing it in the physical world. That way, they will know what color to paint their walls, where to hang their pictures, what dining table suits the room best, and so on.
Our 3D graphic artist, Mateusz, is one of those people who decorated his apartment in 3D before doing it in real life. To Mateusz, the purpose of the 3D images was to get an idea of how to decorate his home and what items looked good together rather than to make photorealistic 3D images. However, they still illustrate quite nicely how your interior items will look when incorporated into the decoration.
Check out Mateusz' 3D images below, there are three comparisons. The top image is the original photograph and lower image shows the final result.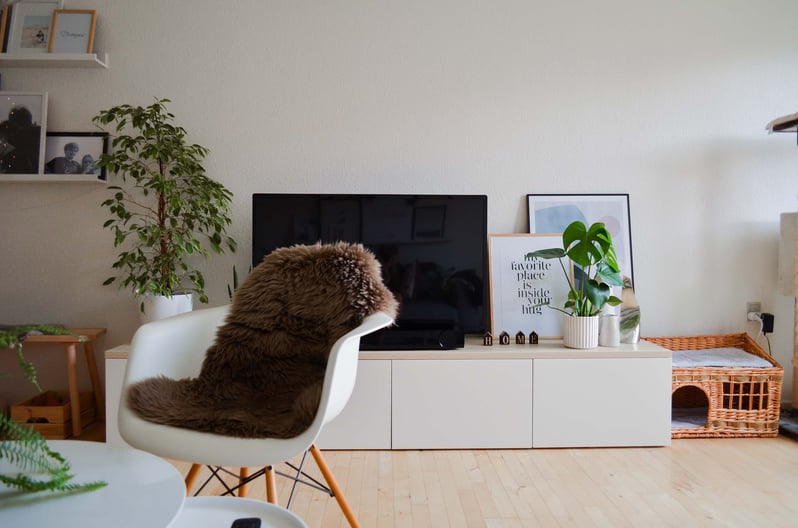 Less Noise
You can clearly tell how every imperfection in the first image such as; personal items, shadows or even plugs and electrical cords don't disturbe the overall impression in the second image.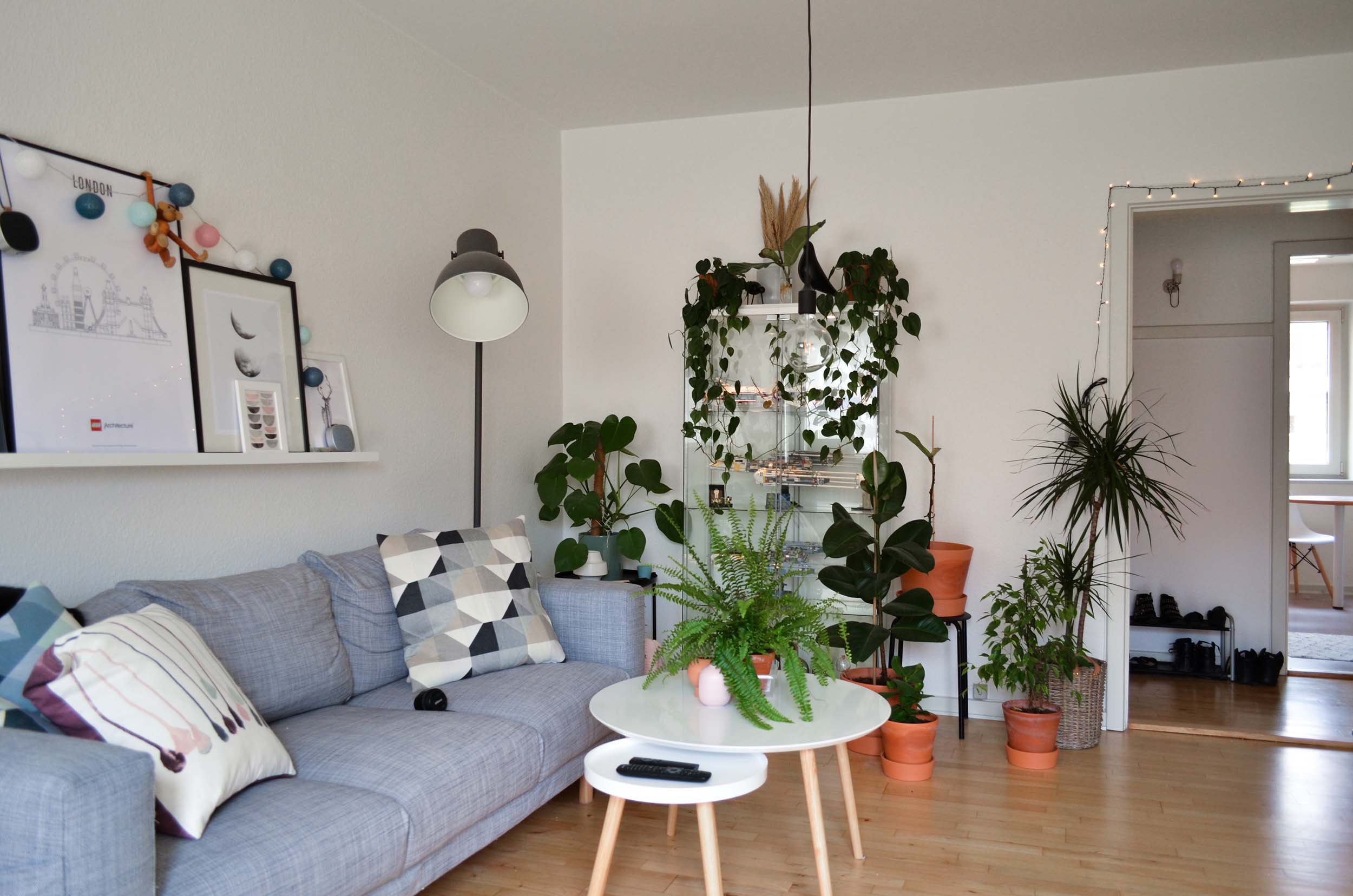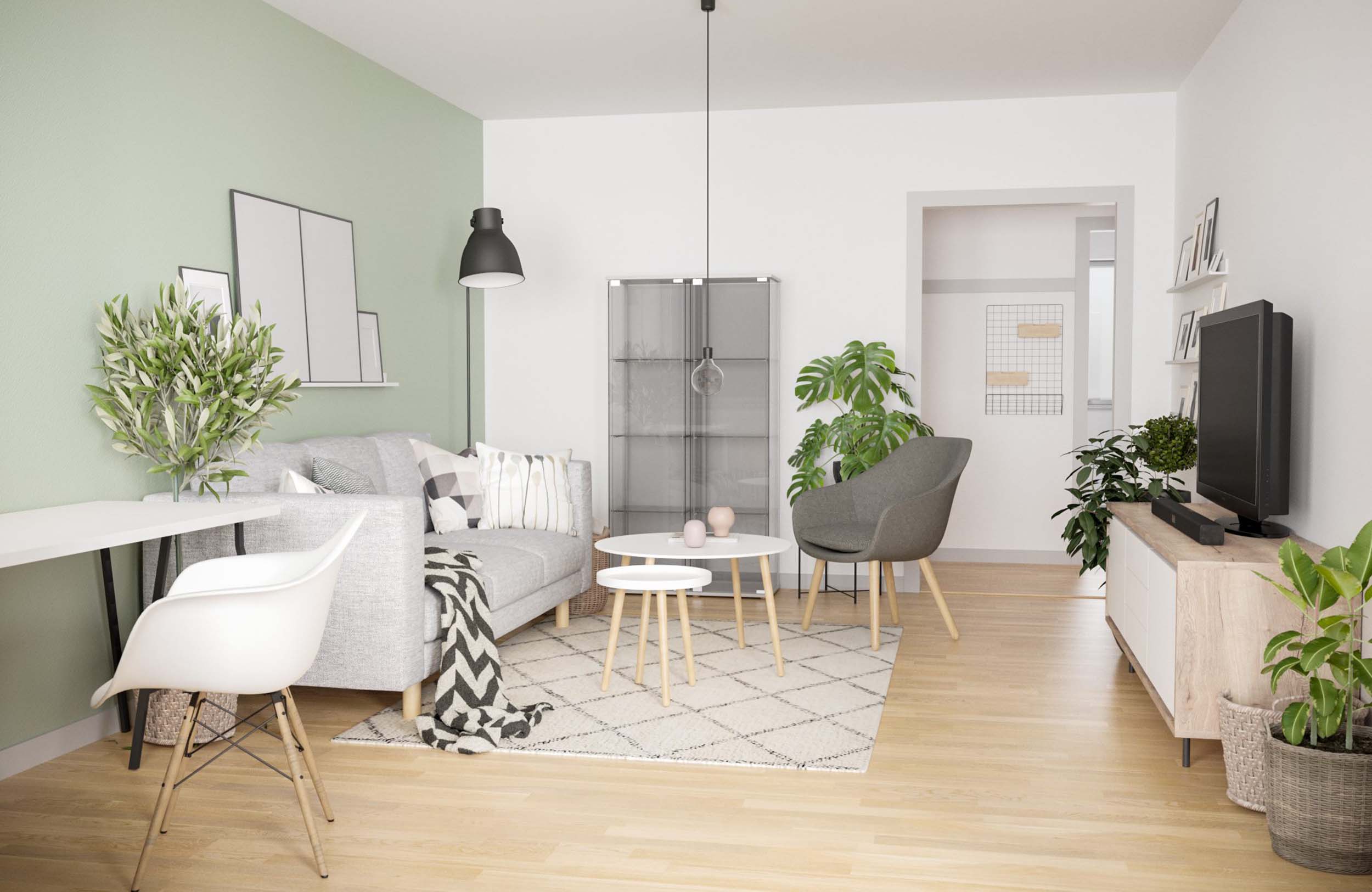 It's all about the lighting
The 3D image above clearly shows how bright lighting and clean cuts help enhancing the apperance of the room.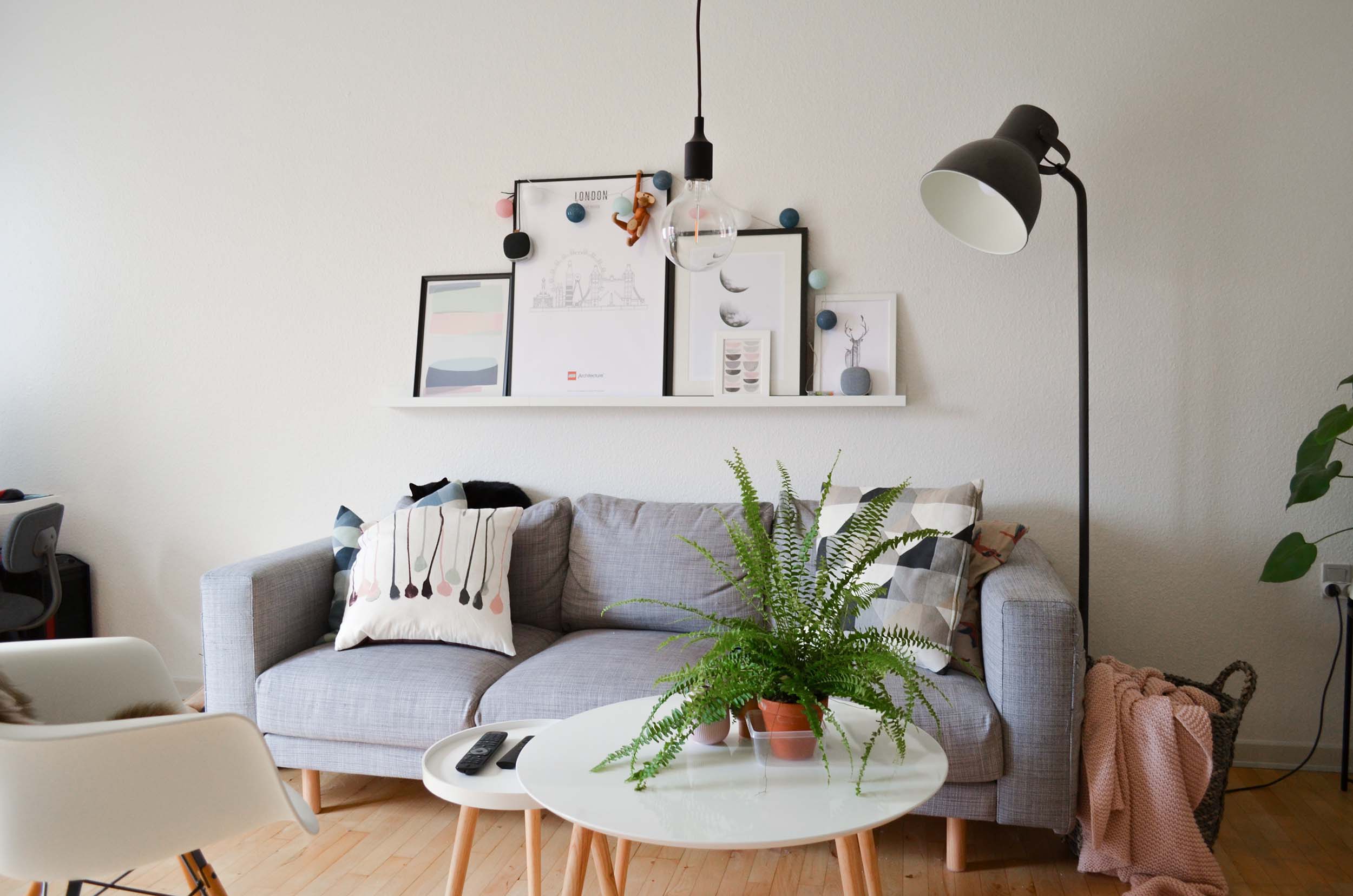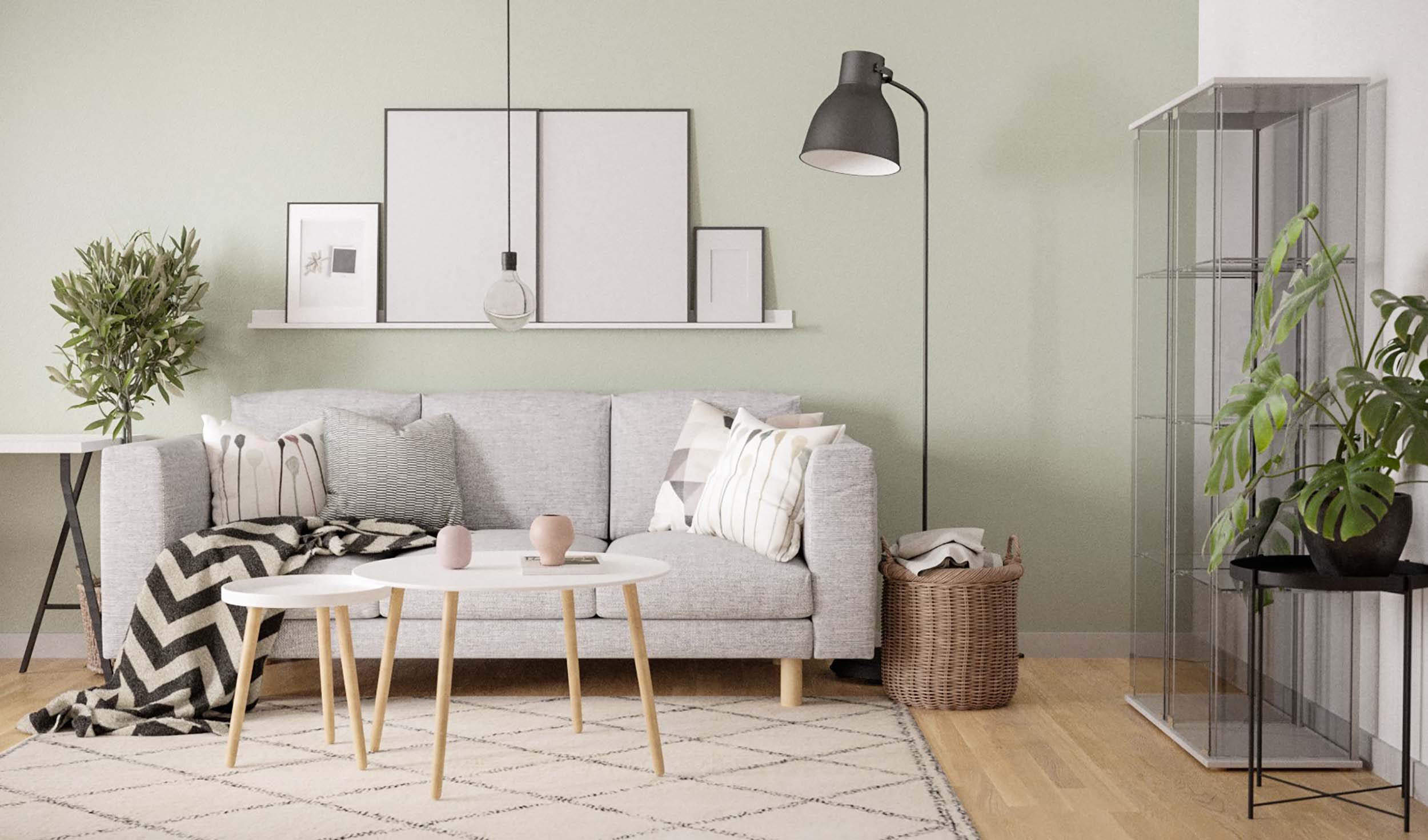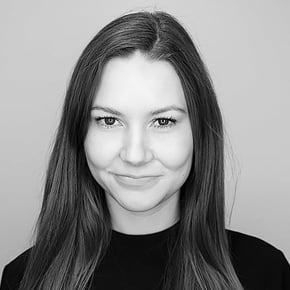 Anne-Kirstine Laden-Andersen
Anne-Kirstine Laden-Andersen is Cadesign form's Social Media and Branding Specialist. She knows everything about the business.