Memphis revived

This year at the Milan design week, Salone del Mobile 2019, my colleague and I couldn't help but notice the excessive use of strong colors and artistic shapes displayed in many of the stands at the fair and at the many showrooms around the city.

The biggest trend this year still has focus on mindfulness and wellness. Although, the trend is a stark contrast to the color palette of the wellness and mindfulness trend, there is a subtle link to be found between the encouragement to play more and the use of colors to stimulate and affect our senses.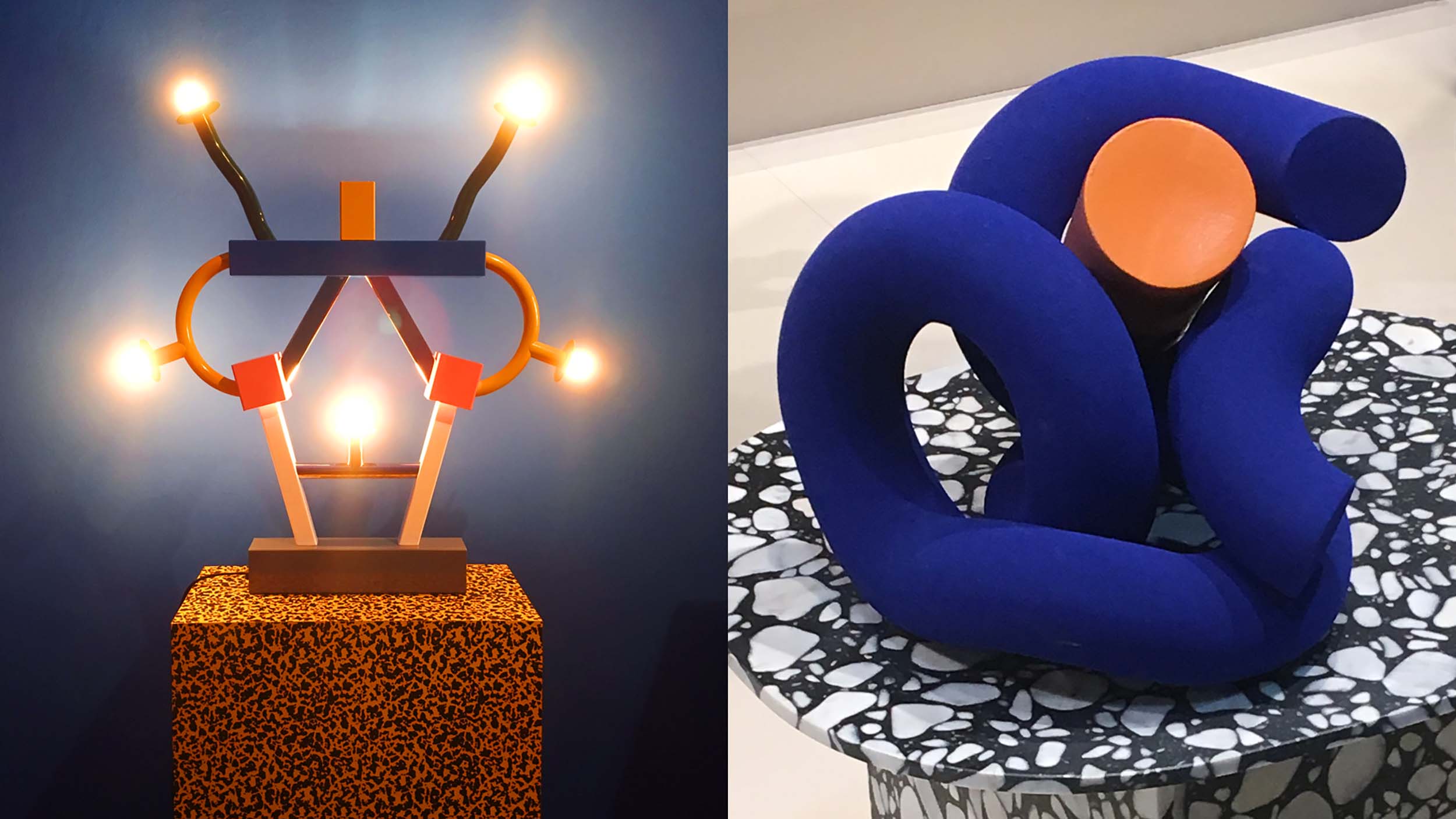 This almost childlike style is nothing new but it is the first time in a long time that we have seen its comeback with such a force and in such a varied and mainstream use in the living segment. The Memphis movement, created by the Memphis Group and founded by the Italian designer Ettore Sottsass, revolutionized the design scene with their creations back in 1981, displayed at the very same fair in Milan.
In the beginning of the 80's, the Memphis style and graphics was unavoidable. It was seen everywhere from MTV to film sets and mainstream TV shows and only two years later, fashion icon Karl Lagerfeld had his Monaco apartment decorated entirely in Memphis. So what was it that made this movement and style so appealing and successful?
One could argue that it was perfect timing for the style to be introduced and thus became a perfect match to the already futuristic style of the 80's dizzying patterns and plastic materials, taking over every corner of pop culture at the time. And while those factors certainly helped the movement, the real key to success stems from the movement's visually loud statement, going against the 70's minimalistic tendency. The group's newfound concept was centered around humor rather than what was considered 'good taste' and turned the ordinary into an extraordinary experience instead.
A breath of fresh air into the straight lines of a decade that had influenced design before it.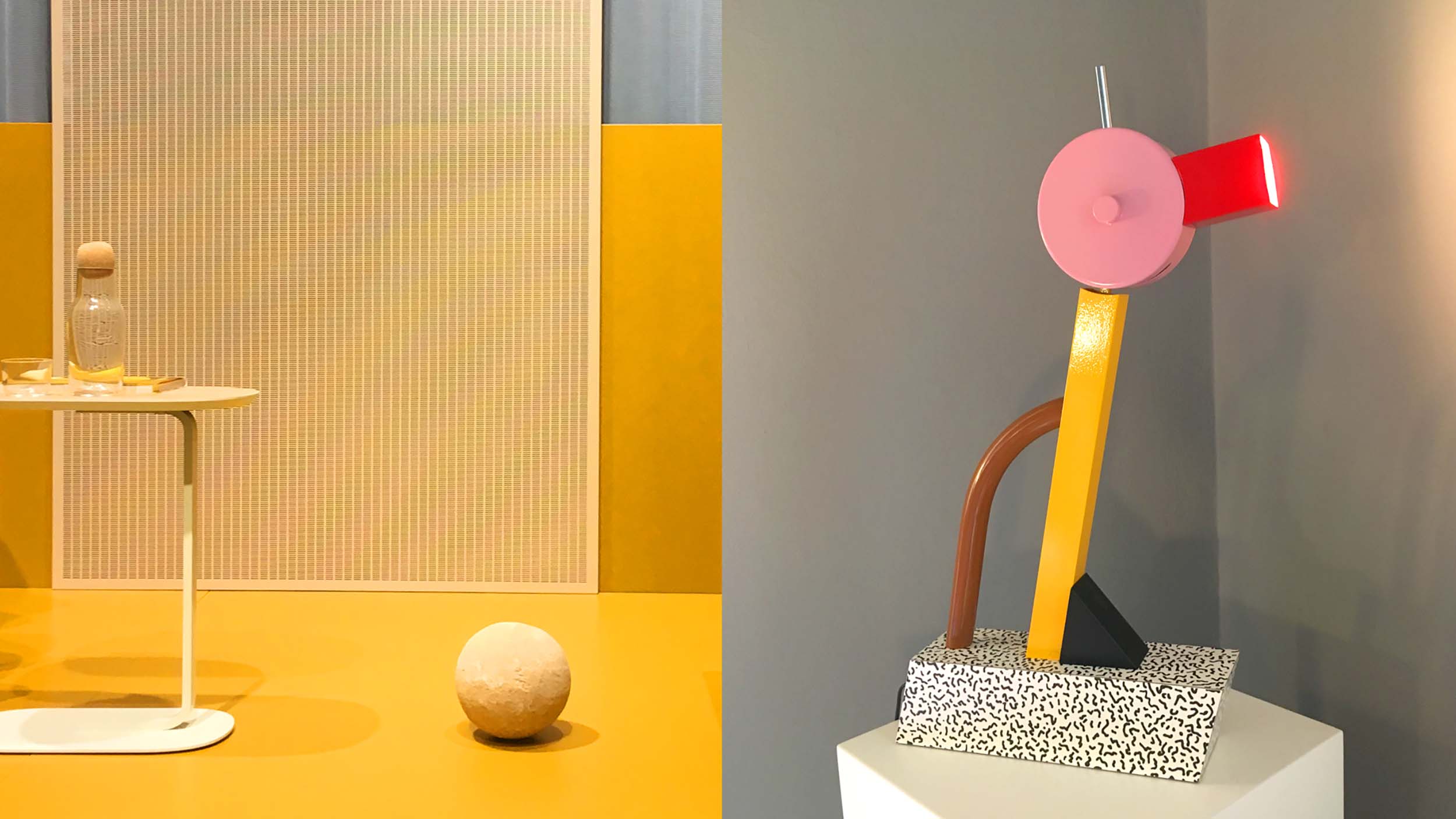 Over the past 10 years, the Memphis movement has slowly regained its cultural status. Designs made by the group and designs inspired by them have popped up here and there in recent years and have had a constant influence in both fashion and interior. It was the inspiration for a Dior runway back in 2011. Kartell launched a Memphis inspired collection as a tribute to Ettore Sottsass back in 2015 and with the recent rise of 80's design and art trends, Memphis is seen reinvented by numerous designers.
The Modern Memphis movement defines a new generation's take on the iconic style and it is easy to recognize traces of the movement in designs like 'Neolithic Shelving' by Page 33, Neo Laminati Collection by Kelly Behun, or the designs of the many stands at the fair this year.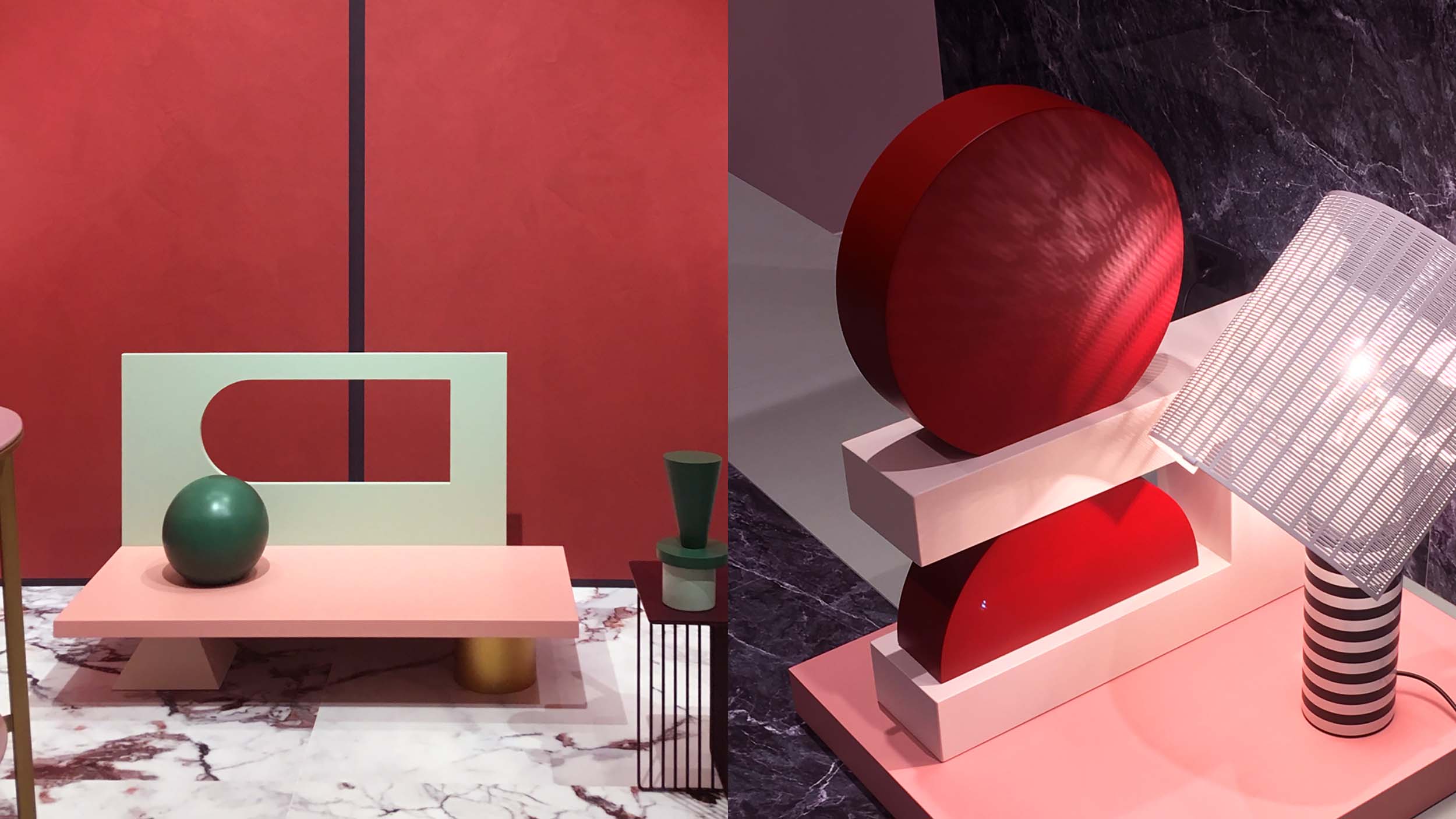 Decorating with Memphis might seem like an impossible or overwhelming task to master but don't be afraid to invite some of these colors and combinations into your home, your next product campaign or your next product catalog. Let the style inspire you to try new things and use its elements as a tool to communicate with your audience. You'll most likely discover how this iconic style can help you highlight and compliment your interior space or product.
What the future has in store for this trend is hard to say. But as long as art keeps trending, Memphis will most likely stay with us in some shape or form. And like any trend, we might let go of the Memphis movement within a few years, only to see it rise once again, as it has done so many times in the past.
But for now, we are loving every moment of its mainstream fame, infiltrating our homes with a riot of color, an honest core, and an overall joyful experience.