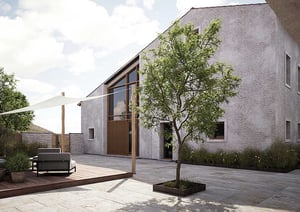 Location 23 - Mediterranean farmhouse
Make beautiful product images in this location
Mediterranean farmhouse is a beautiful Southern European exterior scene with several patios and green oases. The scene is surrounded by two rustic buildings with a modern architectural twist illustrated through the big windows and doors made with clean lines.
Natural materials like stone and wood, as well as plants, make a beautiful scenery whether you want to sell furniture, lighting, awnings, tiles, or something completely different. You can tailor the scene to your needs to make it look like it was built just for you.
Specifics of Mediterranean farmhouse
With this location, you get a number of different camera angles within the location. Have a look at the images below and start visualizing your product within the scene.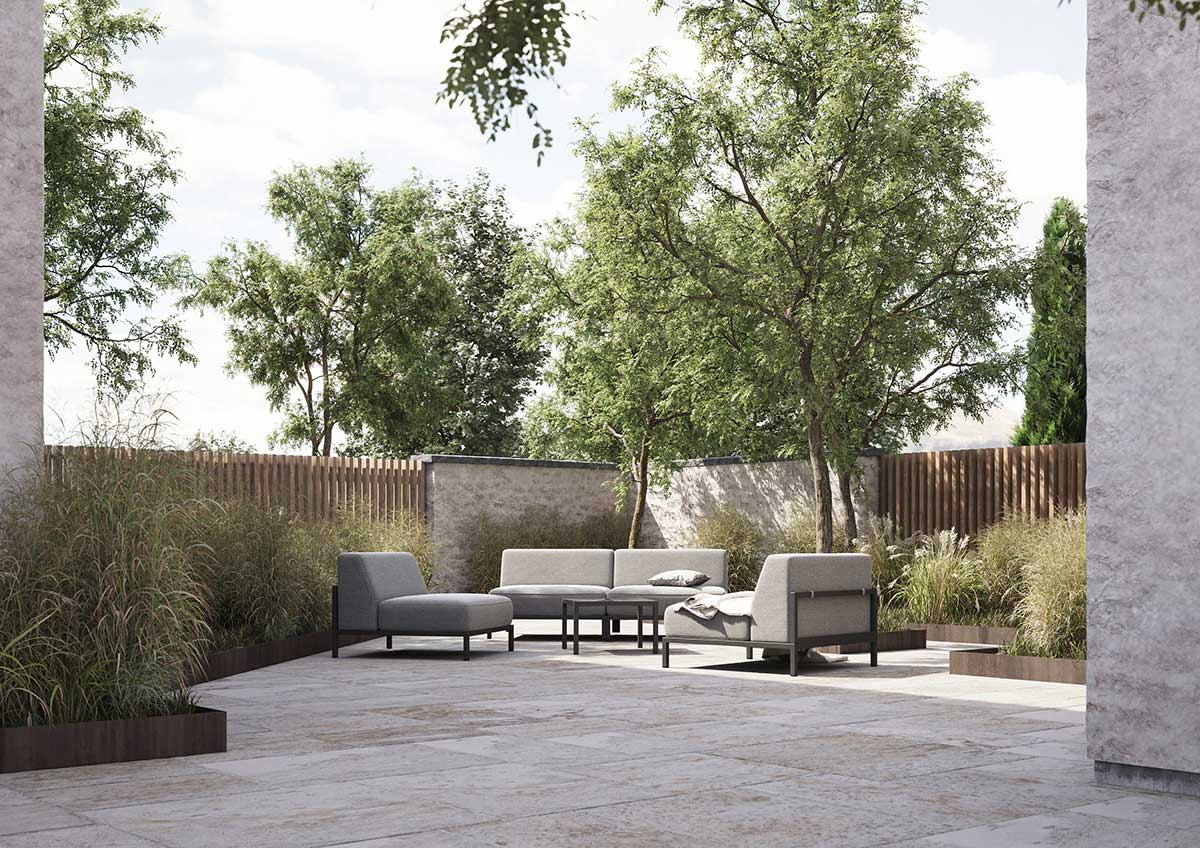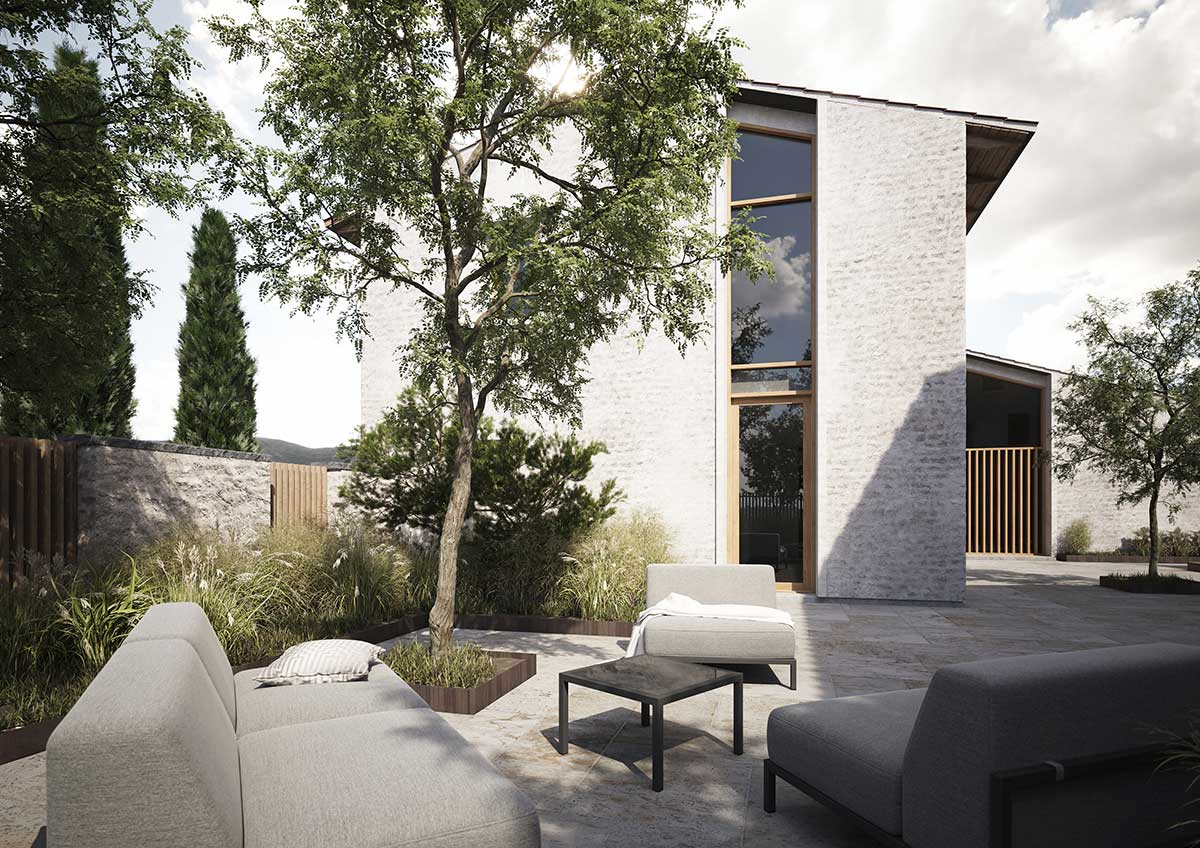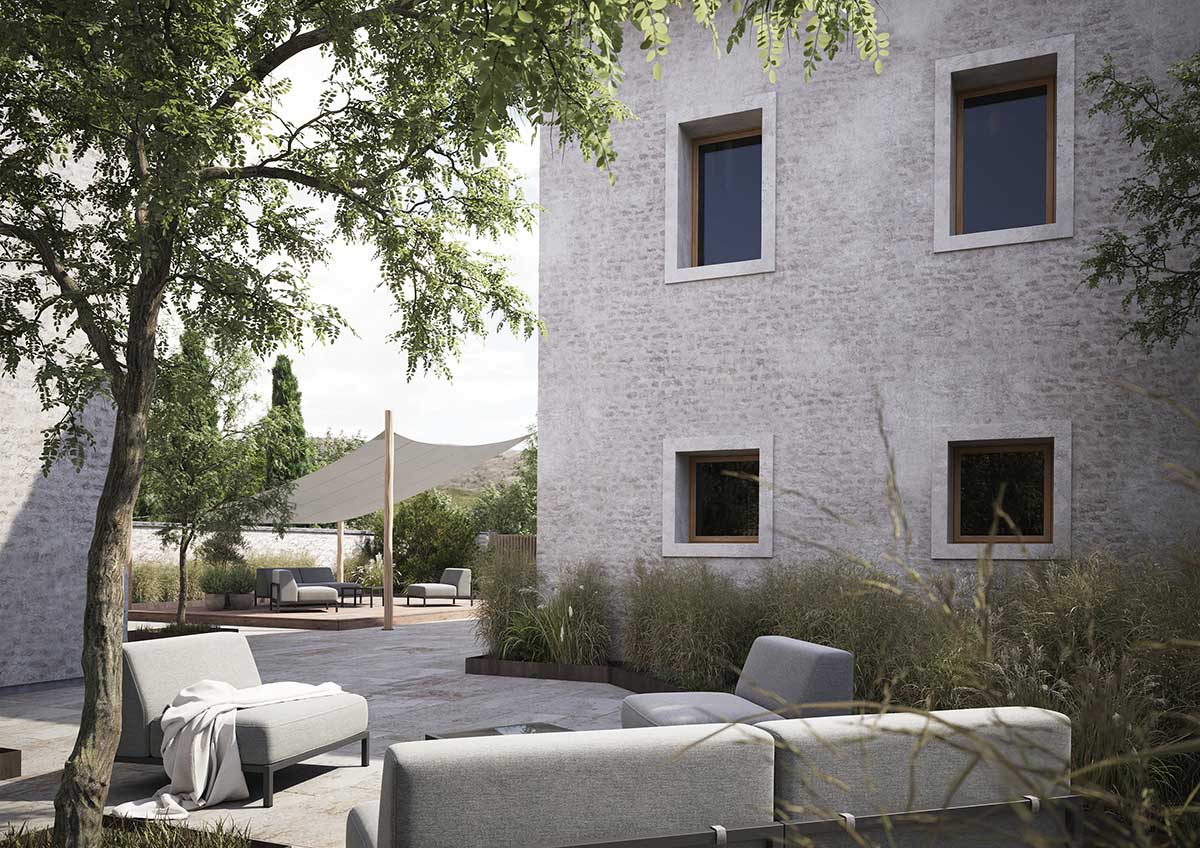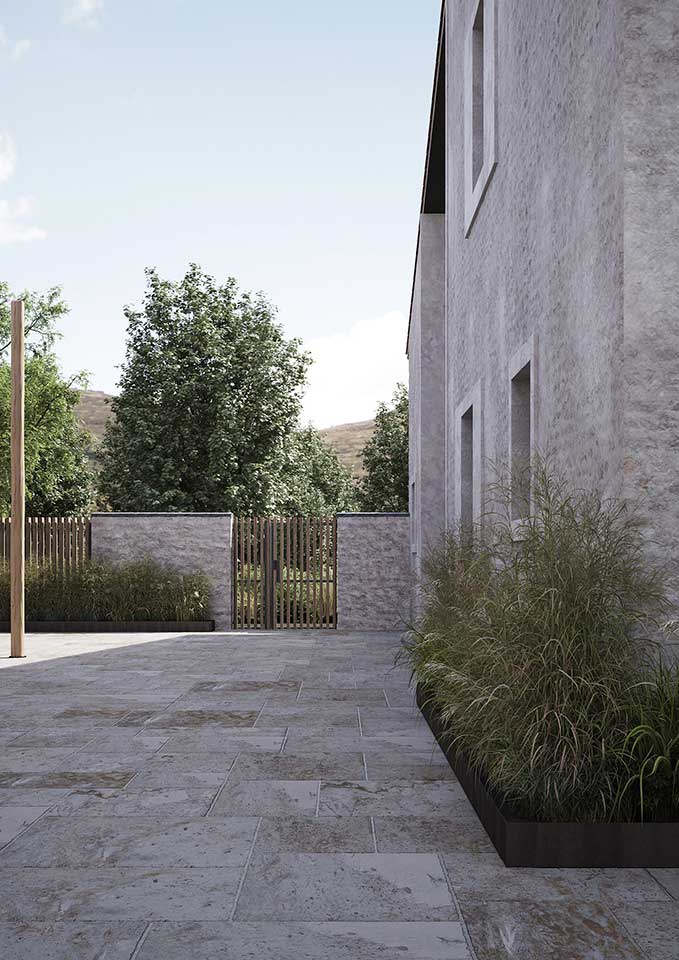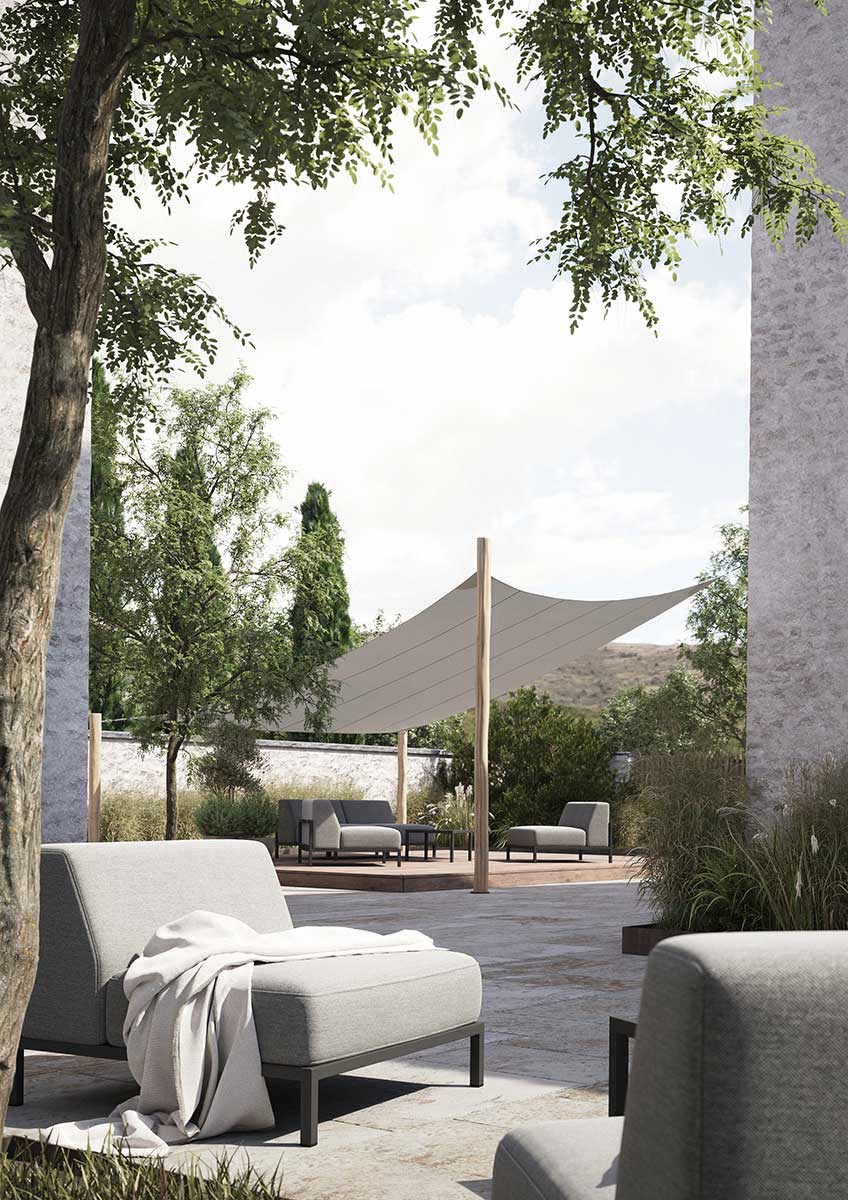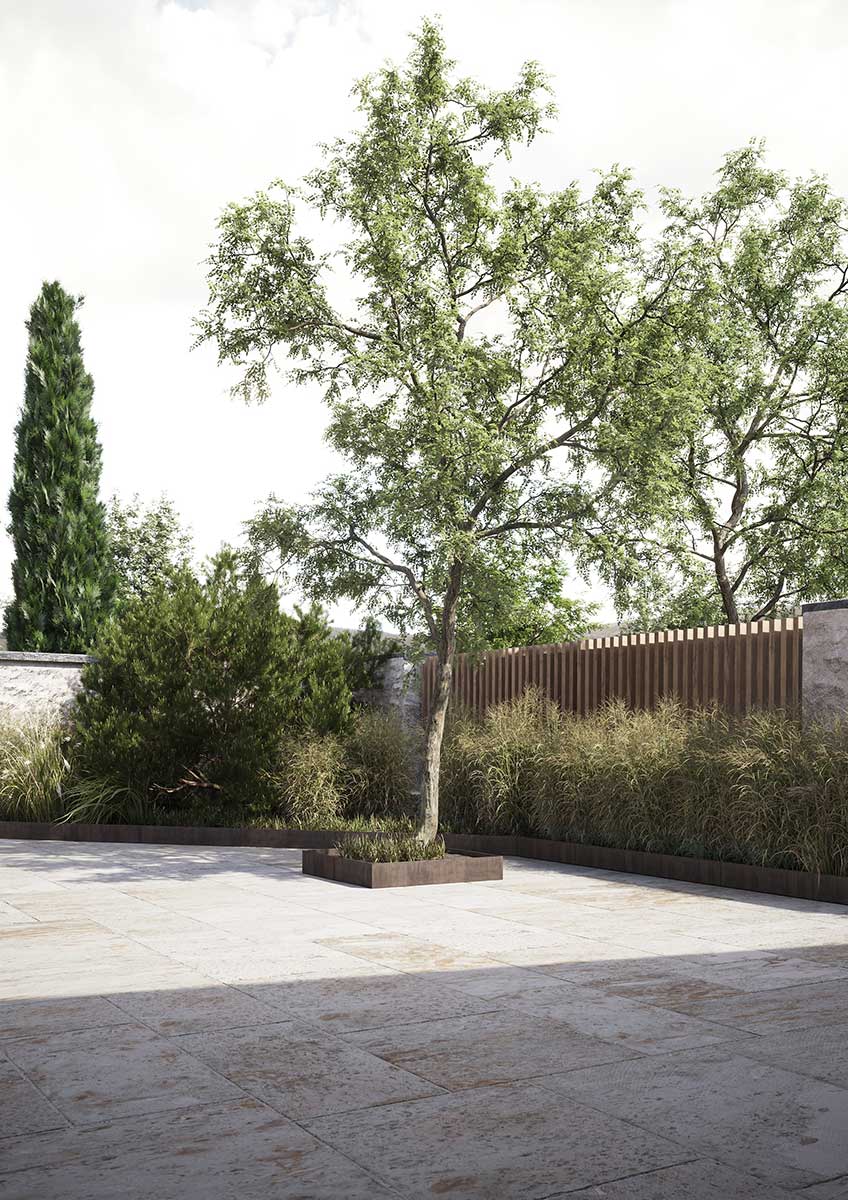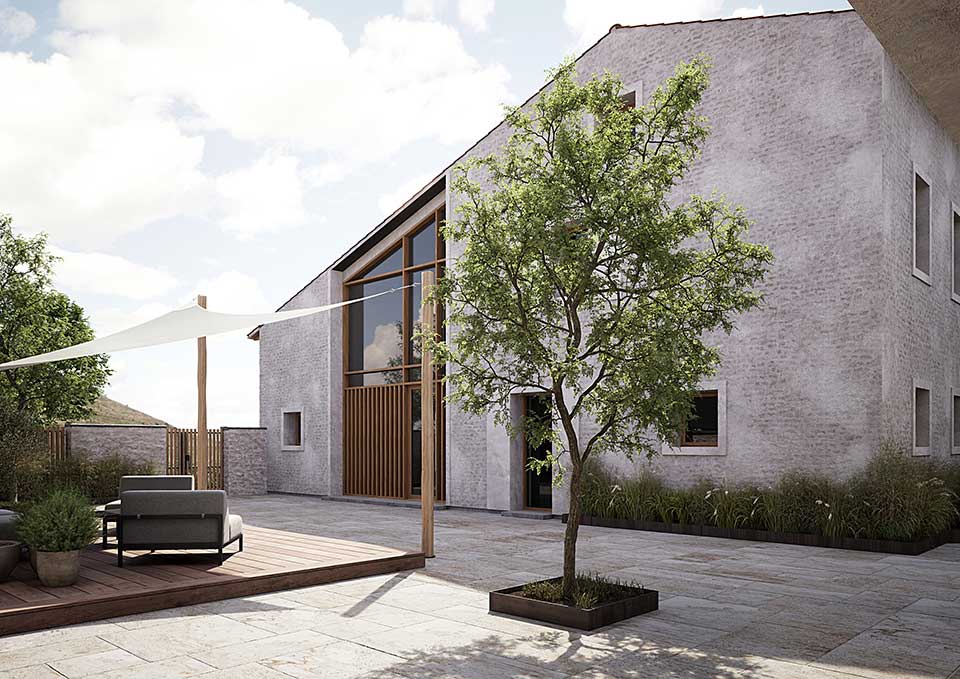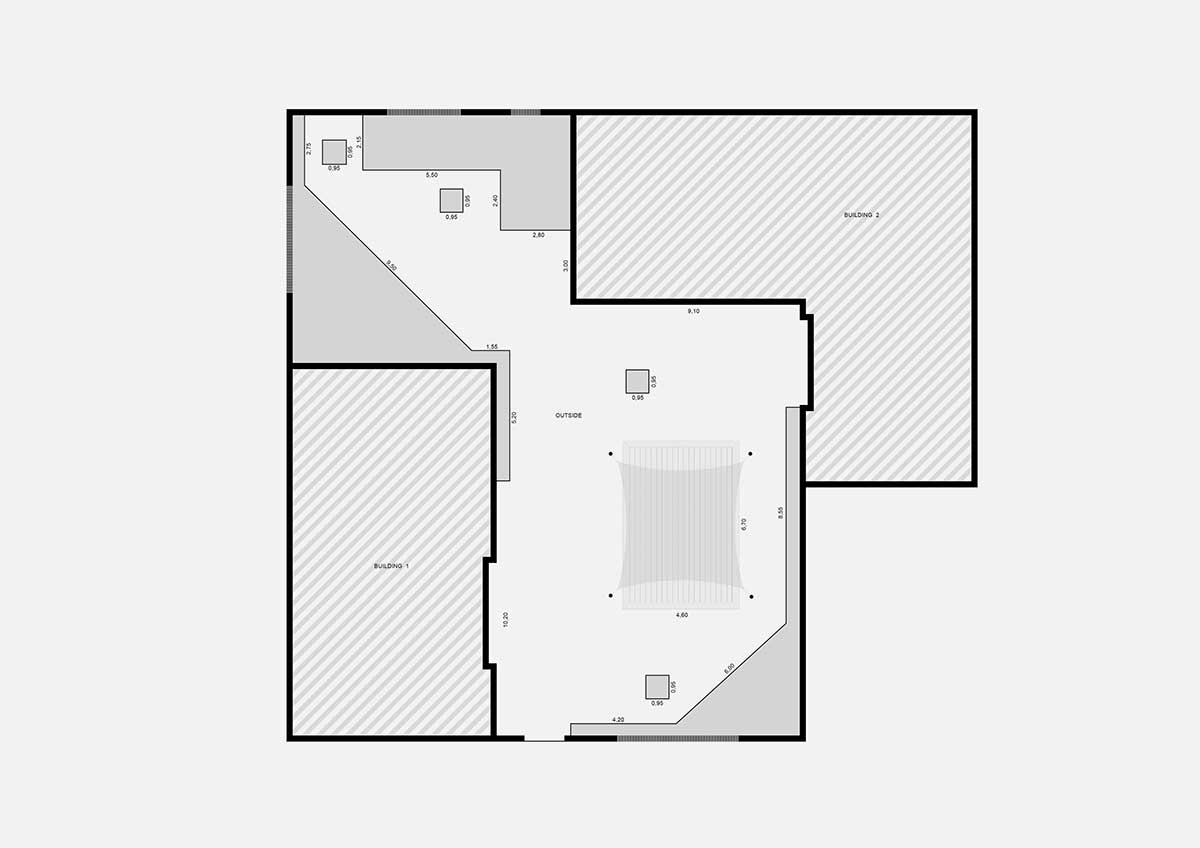 Take a tour of the location
Click the arrows to go from room to room within the location or click on the different rooms in the top left corner.

You'll get a view of the different angles you can view the rooms from and a sense of how the location floorplan is put together.

Click and hold the left mouse button down to drag and view the location.