Many furniture brands are shifting their marketing focus from their brick and mortar stores to their e-commerce webshops in response to a growing movement towards online shopping. While a strong online presence is certainly necessary to survive in today's competitive marketplace, you shouldn't neglect your physical locations either. In fact, building a strong connection between your online presence and your retail store reinforces your brand and serves to foster a better relationship with your target market.
Through both online engagement and in-person connections, you can more consistently deliver a positive customer experience, as well as leverage each side of your business to support each other. This will better enable you to achieve your goals and attain success.


10 ideas to boost foot traffic to your furniture store
Amenities

Special events
Make sure your staff realizes the importance of the customer experience
Entice them with amazing window displays
Customer discounts
Invest in your retail store signage
Use everything google has to offer
Engage your local audience on social media
Touchscreens & Digital Showrooms
Augmented Reality
Bonus tips

At Cadesign Form, we can help you bridge the gap between the traffic in your retail store and online customers that desire information about your products. Utilizing ever-advancing technology, we'll help you develop high-quality, photorealistic images and 3D models of your furniture products that can be both viewed online or in an augmented reality environment in your store.
You might also like: "How to make a marketing strategy for furniture businesses"
But first, you'll want to consider some of these ideas for how to get more customers in your store. Boost the traffic in your retail store, and you'll also drive more online traffic to your site, and vice versa. Some of the following ideas are fairly simple and easy to implement, while others take more time and planning. But if trying just a few of them gets more customers into your store, then you'll be in a position to connect with your customer base, deliver great CX, and influence a purchase decision.
1. Amenities
Making customers feel welcome with a few modern conveniences and comforts can greatly improve their shopping experience. Amenities can include a few simple items, such as a hydration station with water and coffee, or something more extensive, such as a lounge area and even a children's zone. A small café and mobile device charging stations are also a consideration.
Free Wi-Fi is almost a must nowadays in nearly any retail setting. A study by Cisco found that over 95% of consumers prefer to shop in stores that have a free Wi-Fi network available.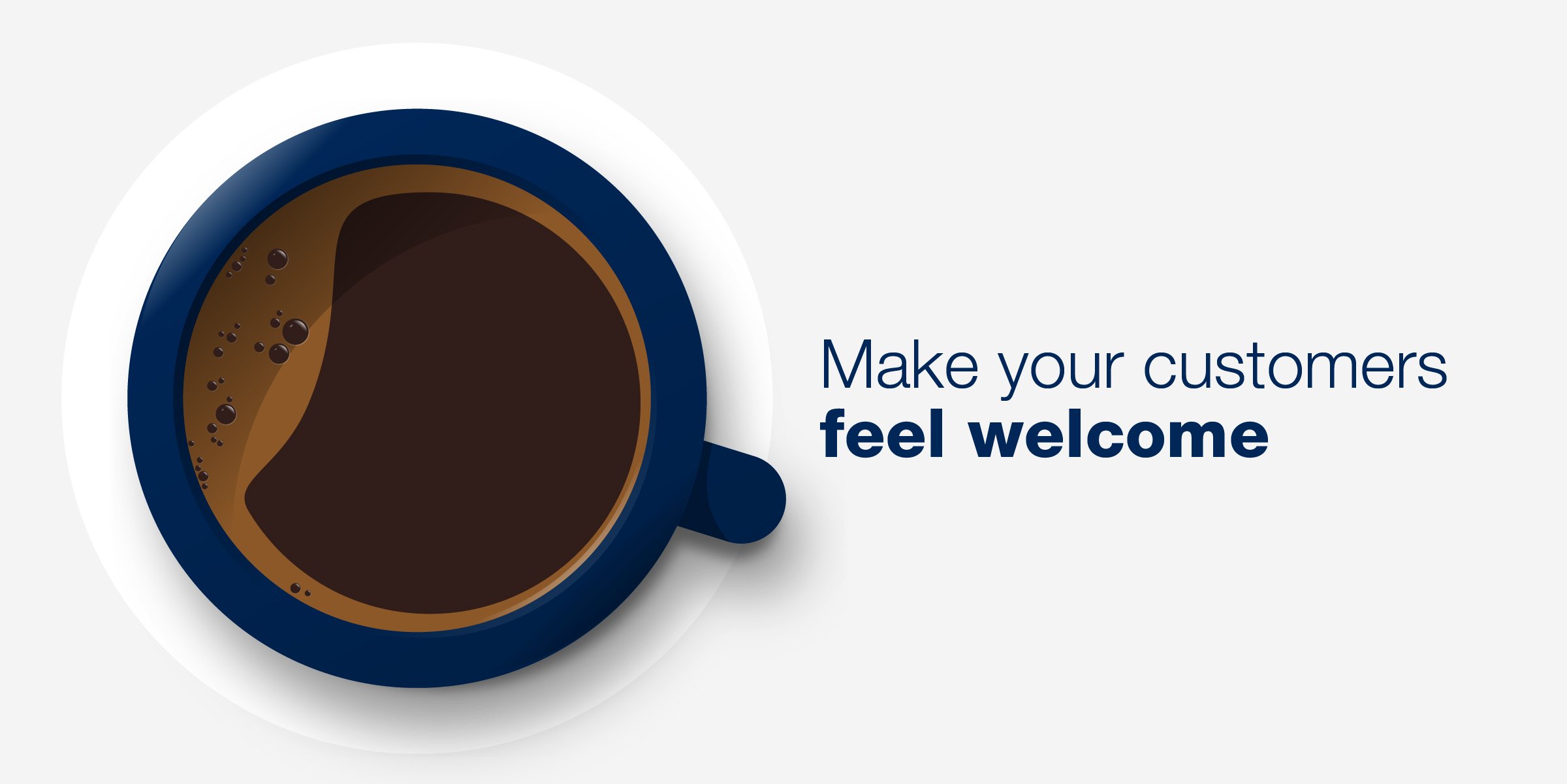 2. Special events
We're not talking about sales events — we mean special events. Such as partnering with interior influences and having them in for an in-store event to give home-styling tips. Or perhaps some of the furniture designers can make an appearance, or showcase a "behind the product" session.
Educational workshops on interior design or related topics can also serve to get more customers in your store and interested in your furniture products when they see firsthand how they can be used.
You can even go outside the box and hold a DJ event, bring in a barista, have food trucks come by for a special promotion, etc. The more you can step away from the standard sale event and into the special zone, the more memorable your brand will be.
3. Make sure your staff realizes the importance of the customer experience
We could go on for a very long time about why customer experience is so important and how delivering outstanding CX will benefit you greatly. And many of these ideas are, in fact, already intended to give the customer a positive experience. But none of it will matter if your staff isn't properly trained to do the same.
After all, in a retail setting, it is your employees that will ultimately influence your customers to reach their purchase decision. And the way to convert potential customers into paying customers is to ensure that your employees are friendly, professional, knowledgeable about the product, and happy to assist the customer in a manner that assures them that their business is appreciated. Build a reputation for excellent customer service and traffic to your retail store will come automatically.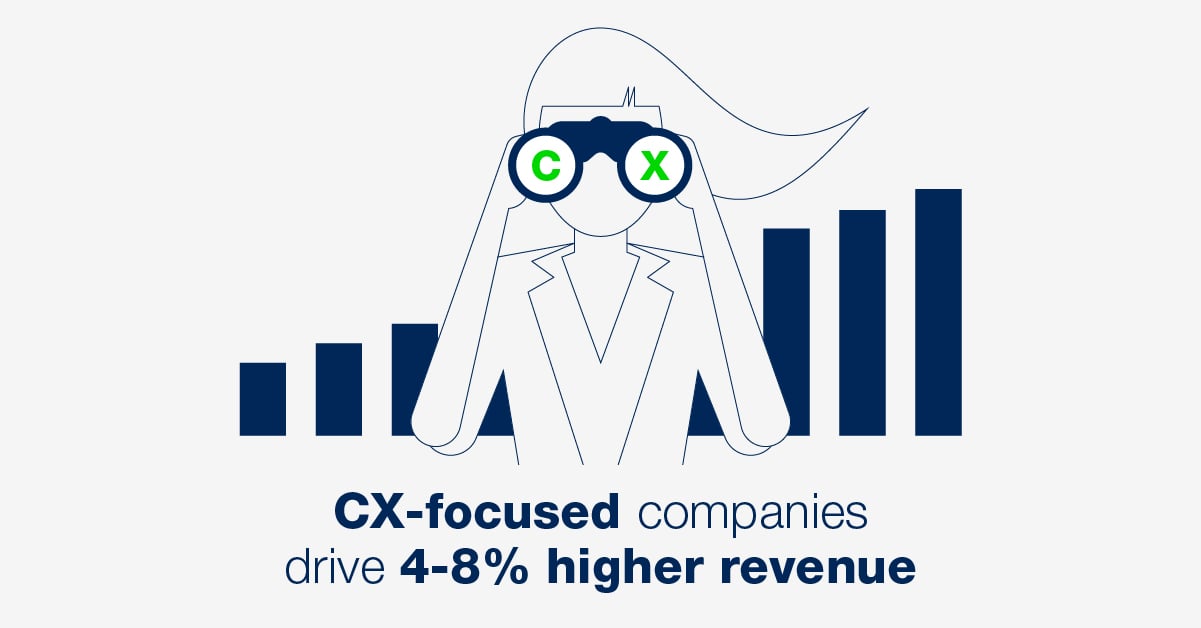 4. Entice them with amazing window displays
Online, your website will provide the first impression for those discovering your brand. But in a retail setting, your window displays will be the first thing potential customers see. Don't just show them a few pieces of furniture — the products might look nice, but there's nothing exciting about that.
Make your window displays fresh, exciting, and seasonal. Don't be afraid to get creative. Creativity captures attention, gets people talking, and gets them into your store to see more. Do a great job with your window displays, and people will likely share photos online, too.
5. Customer discounts
Consumers do love discounts. The FOMO (Fear of Missing Out) on a discount will often bring traffic into your retail store, even if they weren't necessarily intending to shop for furniture at that time. There are a number of different discounts you could offer aside from in-store discounts; bring a friend discounts, package discounts, birthday discounts, a discount on a next purchase, or a combination of a discount with a loyalty club.
Tip: Alert customers to discounts and special promotions via text message and email marketing, using special discount codes.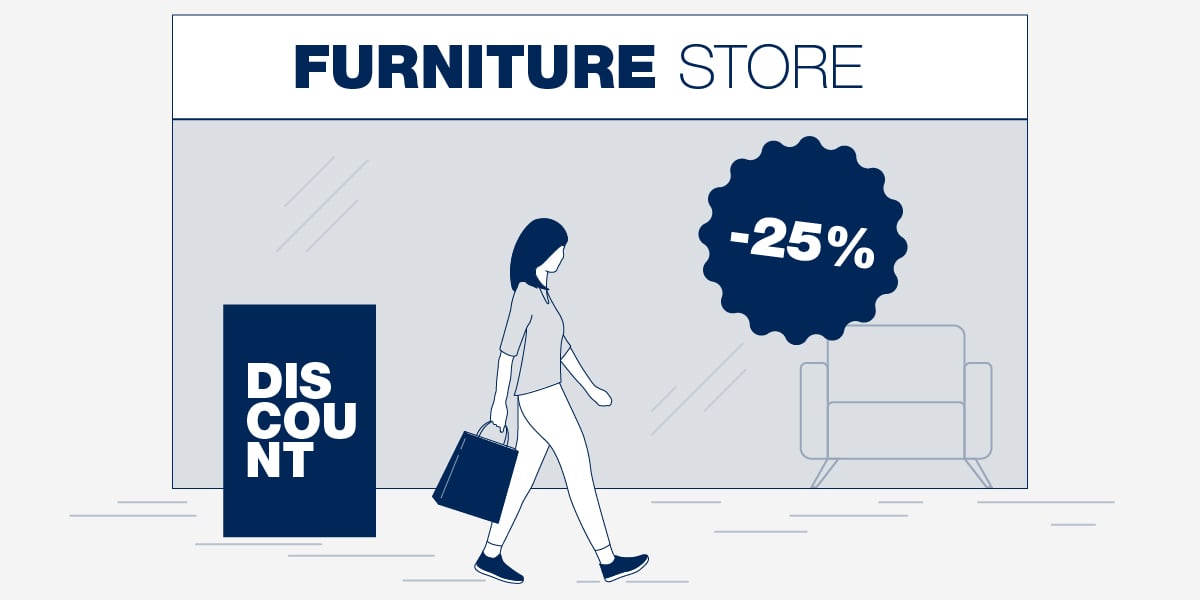 6. Invest in your retail store signage
Searching on the Internet can potentially bring a customer directly to your website. But what about your retail store? You need to have visible signage in the real world too. How easy is it for someone driving by to see your store? Will, they know it's a furniture store? Is the signage visible at night? If your signage isn't up to par, it may be part of the reason your foot traffic is underperforming.
7. Use everything google has to offer
Most consumers use Google to learn more about a product or a brand. But used correctly, Google is much more than just a search engine — it can be the direct link to bringing traffic into your retail store and increasing both in-store and online sales. But that can only happen if customers can find you. So, the first thing you want to do is make sure that your store is listed on Google My Business. This will help you develop a local listing presence in Maps and Search, helping local customers quickly discover you.
Additionally, using Google local inventory ads will showcase your available products to shoppers in the area in relation to their search queries. The ads can also be tailored to show your store hours and contact information.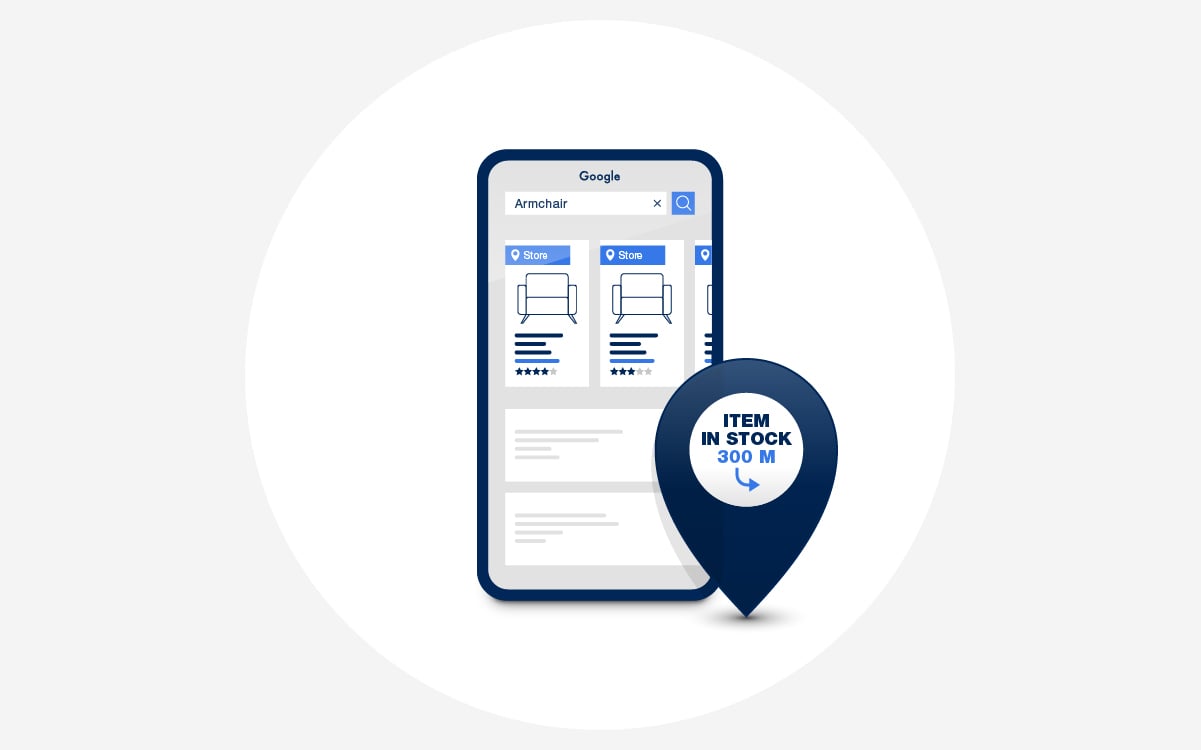 Lastly, use Google Analytics to help you measure your ROI on marketing, product sales, customer engagement, and much more. The info you attain from Google Analytics can give you deeper insight into how your efforts to get more traffic into your retail store are performing.
8. Engage your local audience on social media
Today's consumers want to engage more with the brands they choose to do business with. Social media platforms offer the perfect medium for doing just that. Reach out to your local audience and ask them what they like and don't like about your store or your products. Get involved in discussions related to the industry. Talk about local community events and maybe even get involved in local community organizations. Promote your events and share videos or high-quality images of your products. And invite them to come to the store, offering them a special discount if they mention something from one of your social media posts.
Tip: Engaging with your local audience on social media can work in conjunction with many of the other ideas in this article, such as the discounts, learning what amenities customers would want to see in your store, providing a better customer experience, and then using Google Analytics to determine the ROI of your social media marketing.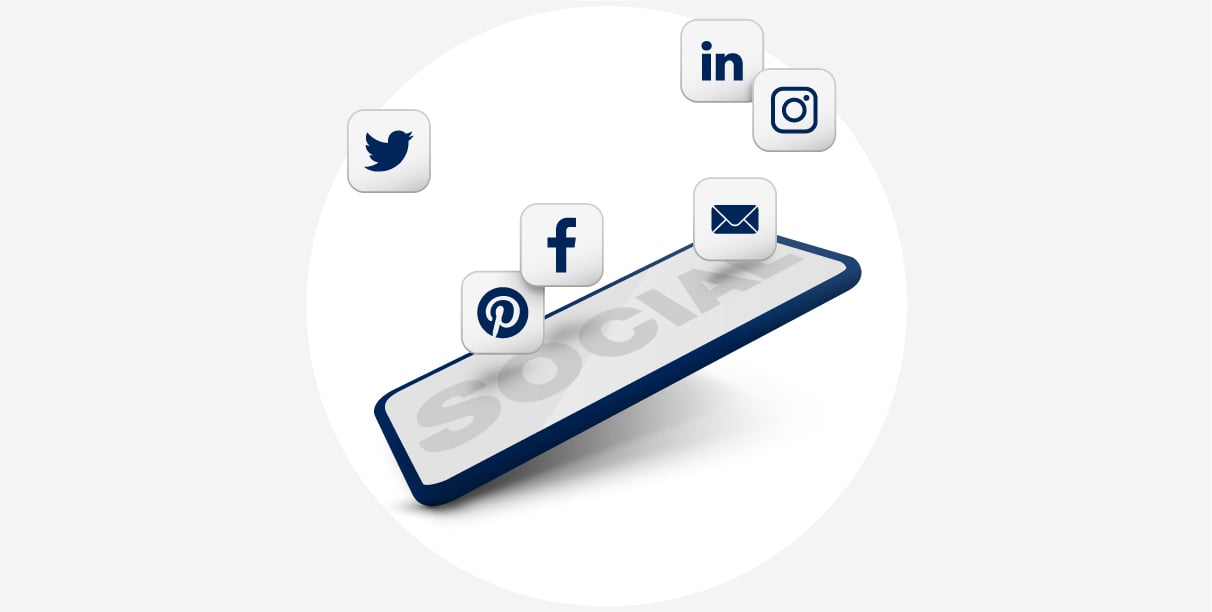 9. Touchscreens & digital showrooms
Part of the allure of a furniture store is walking through the various zones, seeing how they are laid out, and discovering new pieces of furniture that interest you. But that doesn't appeal to everybody. For those that want to find exactly what they are looking for, fast, try touchscreens or kiosks. The touchscreen will act as sort of a high-tech catalog; customers can select a product from the appropriate category, scroll through products, and then select one to view in more detail.
Using ImageScripting and 3D modeling to create photorealistic, high-quality visuals of your products, you can present images that customers can rotate, zoom in and out, and view in different colors or styles. Then, they can be directed to the real things within the store for additional, in-person viewing.
10. Augmented Reality
AR is already commonplace in many retail settings and is a fast-growing trend in the furniture industry. Using AR, customers in your store can view different furniture products in different environments, enabling them to get a better feel for how it might look in their own home. It can also provide them with different ideas for decorating and design, another way to improve the customer experience and ensure your business stands out from competitors.
Conclusion & bonus tips
This list of ideas is by no means complete — there a numerous things you can do that haven't been covered in more detail, including:
making it super simple for customers to feel their new home when entering the store or zones of the store
in store competitions and photo ops
leveraging weather data - if it's cold and rainy, offer your customers hot coffee or hot chocolate if they come visit the store, or promote a special "come and collect at blanket 50% off in store" on social media
simply asking your customers what would get them to visit your store
partnering with other brands
using a pop up store in another location to get people's attention and promote your flagship
following up after a sale - are your customers satisfied?
starting a referral program
And there is certainly much more to think of and try. Consider joining the local merchants groups to brainstorm ideas and support the businesses in the area. In a highly competitive marketplace, you must constantly strive to drive customers into your store and to your website. Offering them amenities, discounts, experiences, and more that they cannot find at other furniture stores will help you to maintain your edge over your competitors, and retain a larger share of the target customer base.
For more information and useful ideas on how to be more successful, download our ebook: "The ultimate guide to generating more sales for furniture companies"