The furniture industry has always been exceptionally competitive. With the decline in demand, brands now also face a great challenge in striving to maintain and grow their share of the market. But one thing persisted, the dominance of eCommerce and consumers' preference for shopping online whenever they can.
Savvy brands and marketers that have understood the value of customer experience have already created intuitive and engaging websites that showcase their offerings to the consumer. This has helped to continue to fuel sales in a changing marketplace. But now, as many other competitors in the industry seek to advance their own digital showrooms, the game has changed once again, and a new set of rules needs to be learned.
The new role of E-commerce managers
Obviously, when attempting to sell furniture online, images are a necessary component. But when a prospective customer now conducts a search online for a particular piece of furniture, they are presented with a multitude of results. What is it that makes your webshop stand out from the rest?
A simple image or two of your furniture products is not likely to be enough to capture complete consumer attention. Nor is it enough to really give the customer a good idea of how the piece will look or fit within their own home. To do that, you need to generate all the variants of the images of your furniture products in photorealistic quality.
This sounds like a difficult and time-consuming task, which is why many brands shy away from tackling such endeavors. But it is actually easier than you think, thanks to intuitive and advanced technology that makes the complex simple, and at a fraction of the cost of traditional photography.
ImageScripting for all your products
Offer your customer base something more with our ImageScripting technology, which enables you to showcase every possible version and view of your furniture products — every color, every material, every texture — every possible style combination, all in high quality.
You might also like: "Technologies that drive revenue in furniture businesses"
Once we've used our ImageScripting technology to completely digitize your products, we'll deliver them to you in a structured order, making it easy for you to add them to your website, providing you with an endless stream of images as your product catalog grows.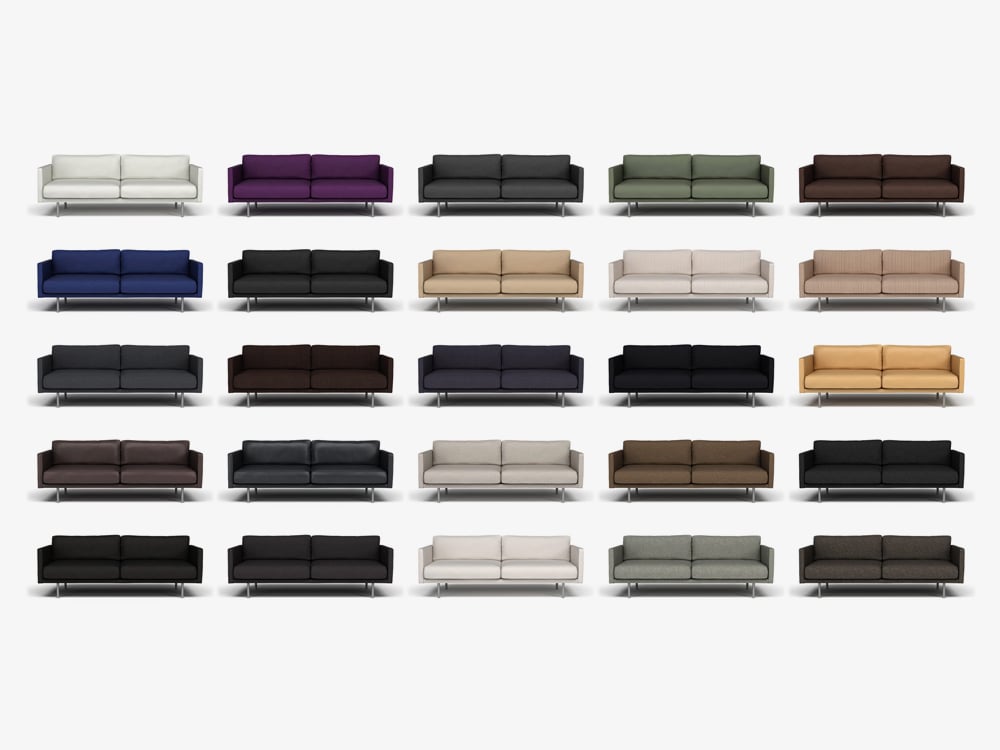 Customers who view your furniture products will be presented with views and options far superior to the standard photos found on many competitor e-commerce webshops. They'll be able to rotate each product a complete 360°, zoom in and out, and view each and every detail with a sharp and pixel-perfect display. You can enable certain portions to be dissolved, revealing hidden components and features. You can even present each furniture product in different scenes and settings to provide your customers with more opportunity to see how the furniture piece will look in different environments.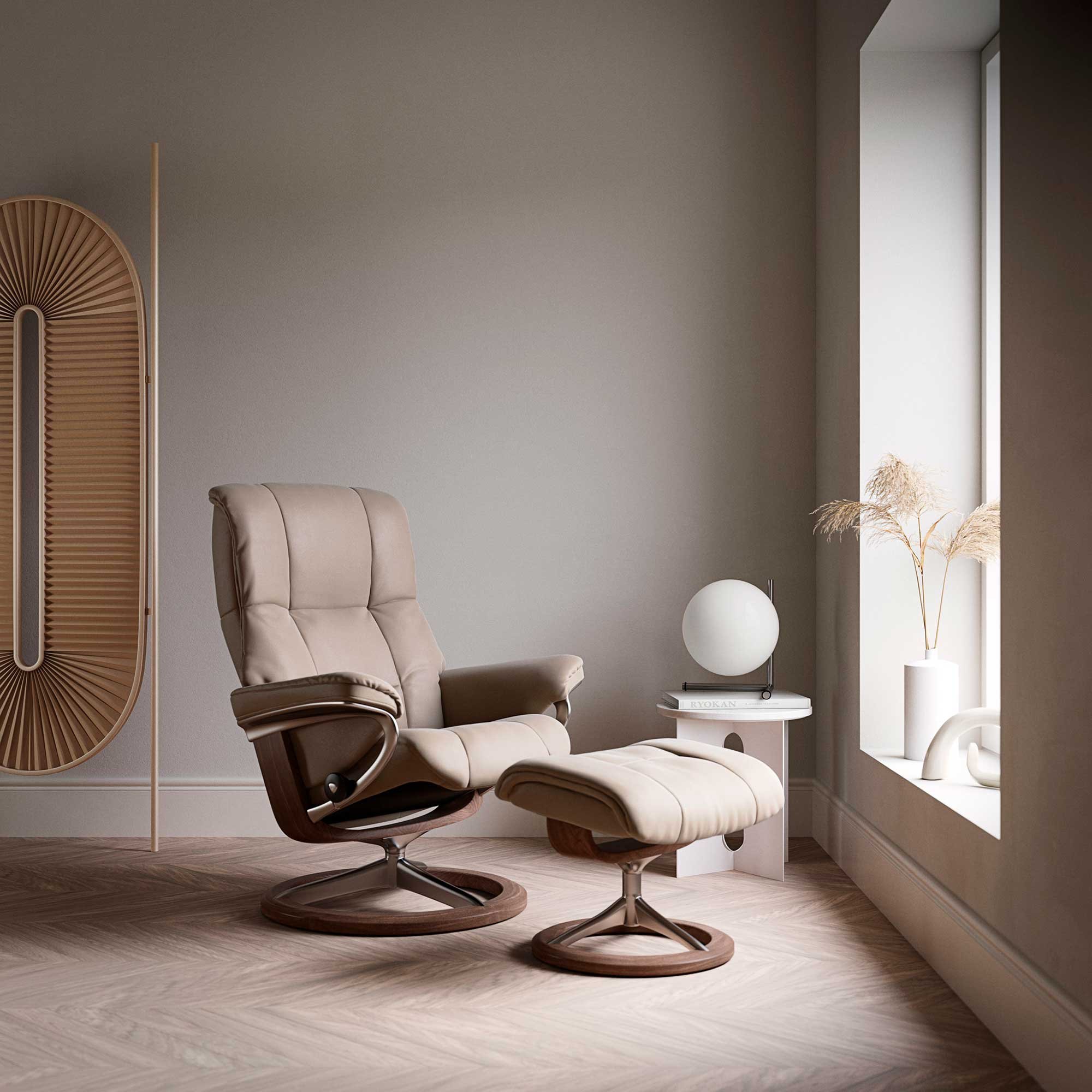 Product images & packshots
The quality, design, and presentation of your products in a high-quality, photorealistic format is ultimately what may mean the difference between the sale of a product or the loss of a sale to a competitor. Consumers today who shop online expect to be able to see the products they are interested in presented in great visual detail. This is especially important when offering furniture products that exhibit different textures, colors, and other details that are important to the consumer.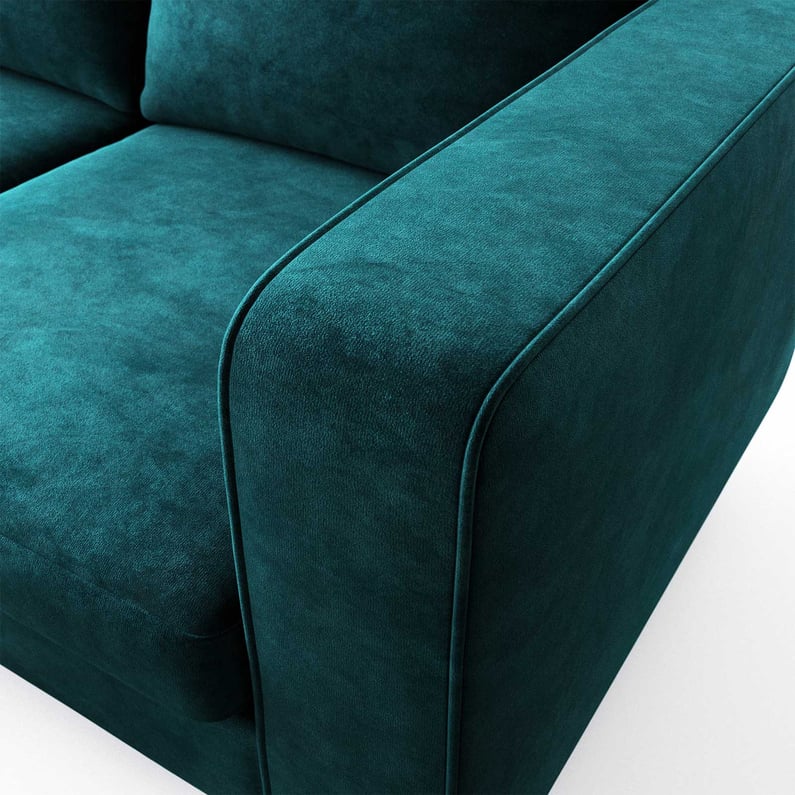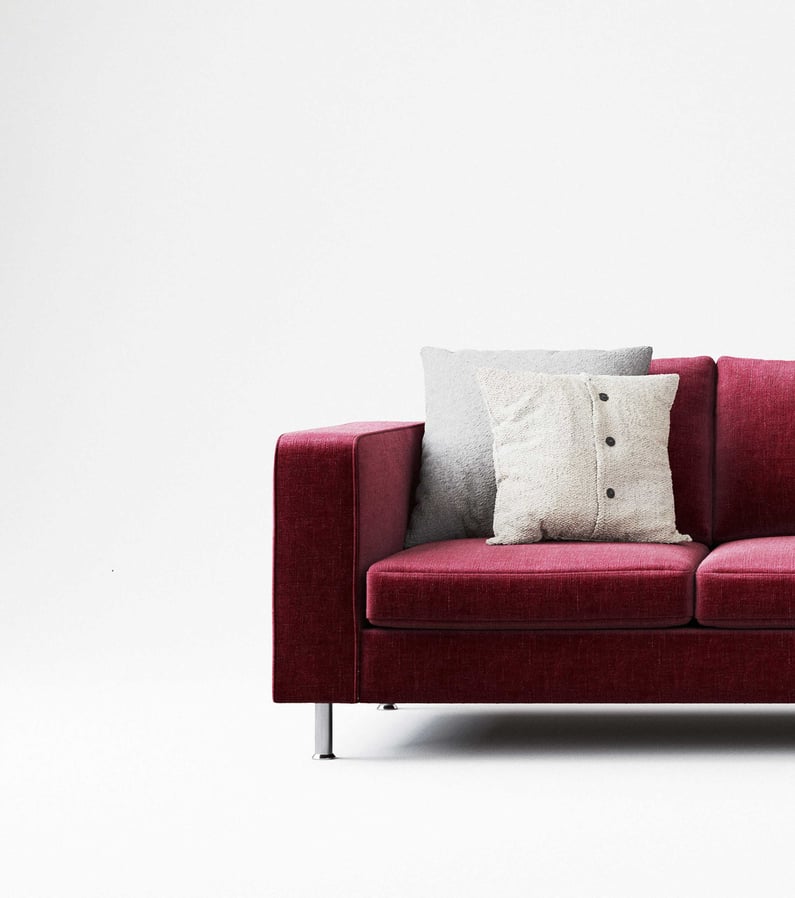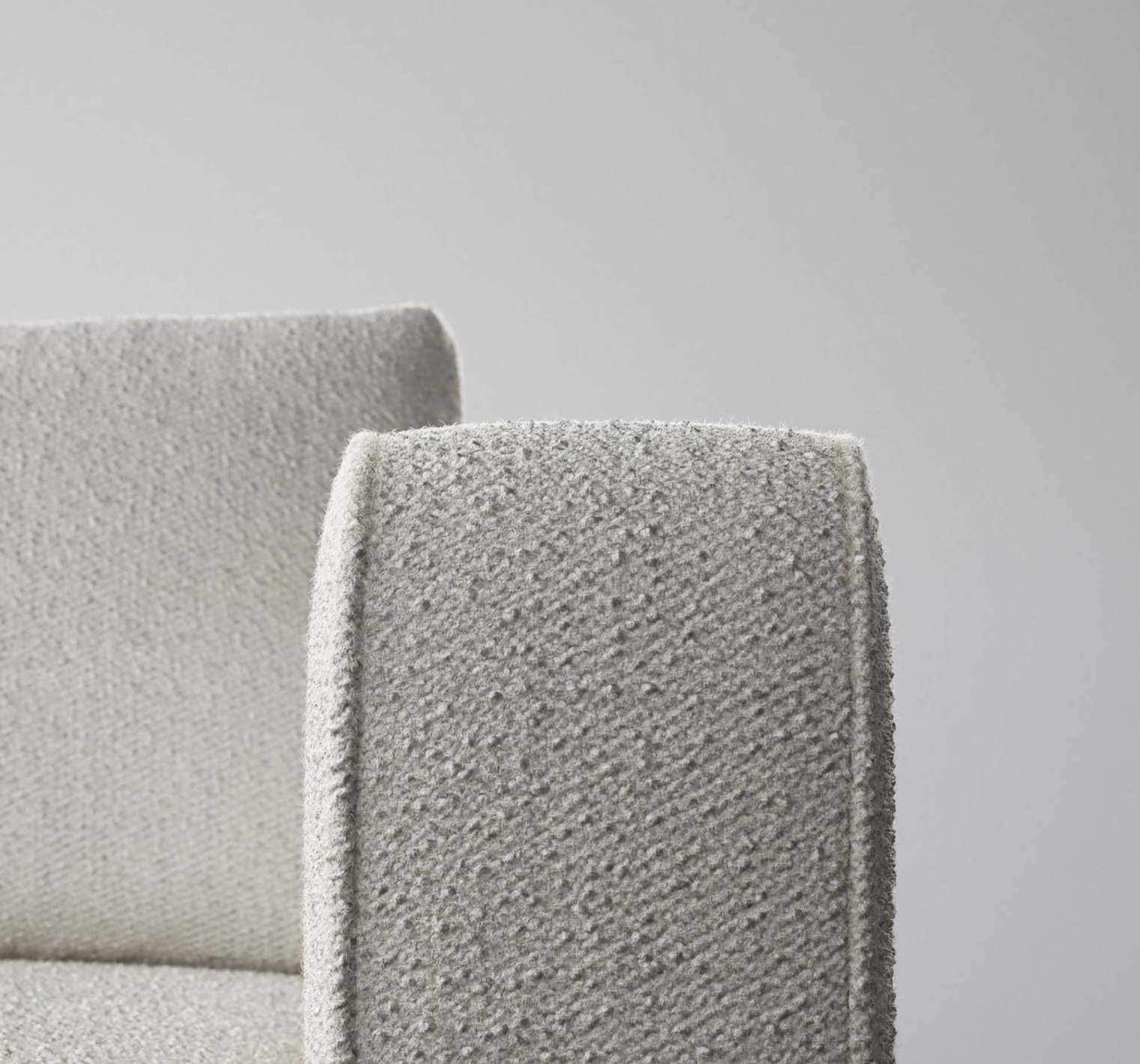 We can help you feature exactly what your customer base is looking for with beautiful images of your products that reveal every minor detail in stunning high-quality at any zoom level. With a complete library of product images and packshots, there won't be anything you can't show your customers.
And you can rest assured that we can perfectly match any color or texture — simply send us your samples and our advanced scanning technology will do the rest.
The importance and benefits of visual communication on your Ecommerce site
Think about it — when you've shopped online yourself, you expect to see good quality images of whatever product you are looking for. How frustrating is it when you can't find any or you can't easily imagine what a product might look like in a different color or at a different angle? How enjoyable is it when you can?
With a collection of high-end, photorealistic images on your own webshop, you can eliminate your customer's frustration and provide them with a more enjoyable, positive shopping experience. And, with customers today willing to spend more with a brand that delivers outstanding CX, this will not only ensure that you remain competitive, but also that you solve your customer's pain points and subsequently increase sales.
Thinking beyond
Product Images, packshots, and ImageScripting are a good start, but today's advanced technology allows for so much more. And because many other brands in the furniture industry are also now seeking to step up their CX efforts and appeal to customer expectations, you must also seek to continually advance your own CX strategy. When you're ready, we can take your webshop to the next level with the following digital solutions for your images:
In conclusion
When they say image is everything, it rings true today more so than ever before. Product images are one of the most important components of your marketing mix — your content marketing, social media marketing, and all the positive points along a customer journey won't amount for much if the positivity ends when the customer gets frustrated with subpar images of your products. If you want the customer to think that your products are amazing, you must present them in a visually amazing manner.
Doing so also further improves brand recognition as customers will likely base their impressions of your brand on what you present to them. Showcase your products — showcase your brand — achieve e-commerce success.