The furniture industry has always been competitive, with brands engaging heavily in direct mail and digital marketing campaigns to attract new customers and lead them into their showroom. As advancements in technology propelled e-commerce ever forward, online webshops brought forth new avenues for consumers to shop for furniture. But this digital landscape also led to new customer pain points in e-commerce — customers lost the ability to view and touch furniture products firsthand.
And while that may be, by far, one of the biggest retail business pain points brands must strive to solve, it is definitely not the only one. Thankfully, for each pain point, there is a solution. Those who discover and employ those solutions in creative and innovative ways embark on the road to success; those who do not will falter and lose customers to their competitors.
Consider these challenges that furniture businesses are facing right now and the proposed strategies and solutions to address the customer pain points in e-commerce, and you'll find that these challenges can possibly be easily overcome.
8 pain points in the furniture industry
Ever-changing advancements in e-commerce and technology
The customers' need to physically see the product
Standing out from competitors (both online and in store)
Training staff from a distance/online/digitally
Failing to recognize that perception of brand and product quality is everything
Consumers' need for inspiration, guidance, and education
The evolving customer journey
Consumers' focus on sustainability
1. Ever-changing advancements in e-commerce and technology
Consumer expectations have changed drastically over the years. And 78% of consumers expect brands to both know what those expectations are and seek to fulfill them.[i] In fact, understanding consumer expectations and addressing them can be the deciding factor between maintaining and growing your customer base or losing customers to competitors.
You might also like: "Technologies that drive revenue in furniture businesses"
Fuelling the change in consumer expectations is our ever-advancing technology. Depending on how you look at it, this can be either a great benefit to furniture companies or a great disadvantage. Brands that have embraced new technologies have developed intuitive and attractive e-commerce shops that satisfy retail business pain points and deliver outstanding CX. Others have shied away from reinventing their online presence or even developing e-commerce shops.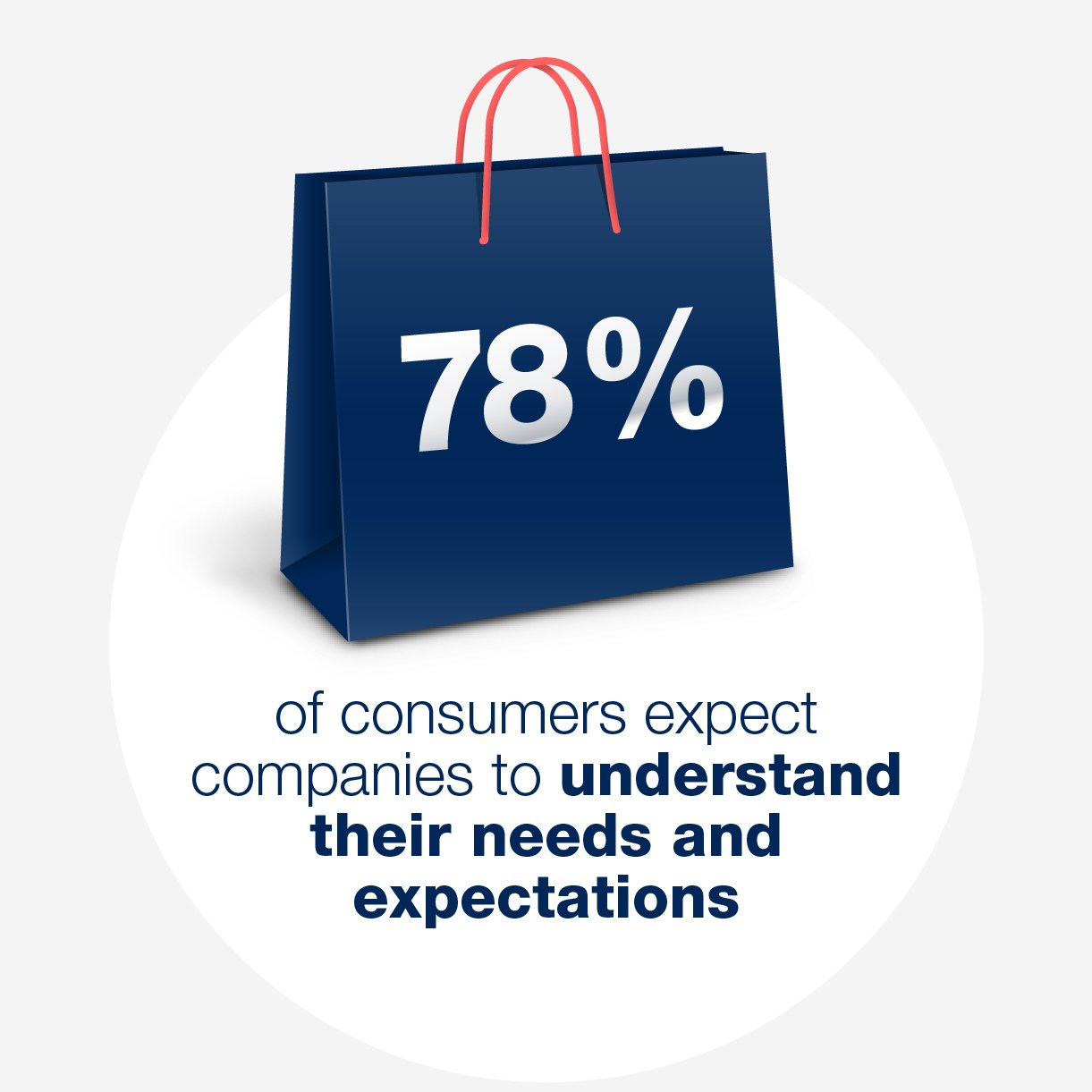 The latter are undoubtedly not faring as well as the former, and if they wish that to change, they must face their lack of understanding of the new digital landscape. Whether it's an unwillingness to change or concerns about resources and ballooning marketing budgets, making the change is a necessary component of future online success.
And, because of these new advancements in e-commerce and technology, making the necessary changes is now also more cost-effective. Technical and 3D solutions that showcase your furniture products in amazing, photorealistic detail, are possible at a fraction of the cost of professional photography. View our furniture portfolio or take a look at these examples.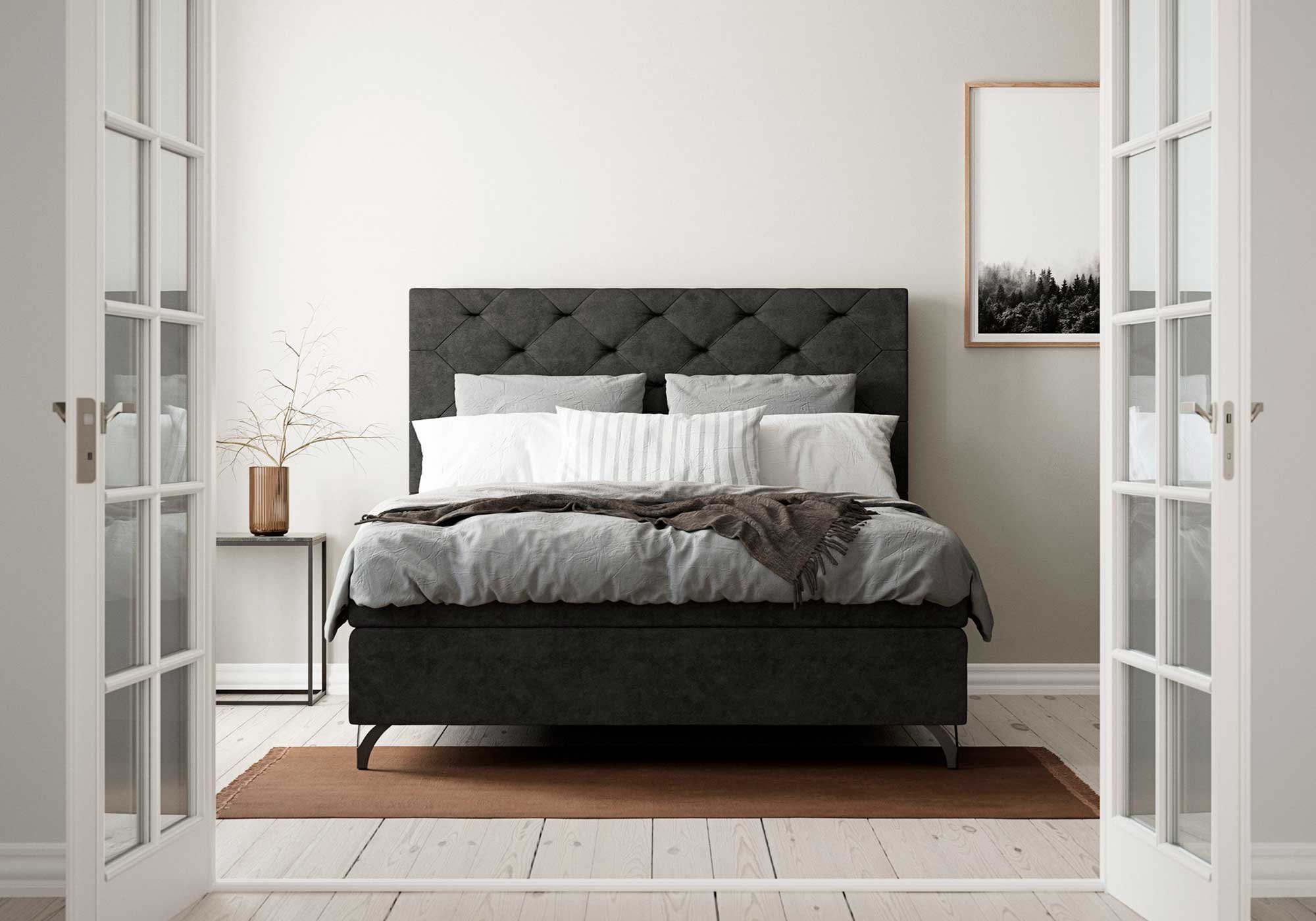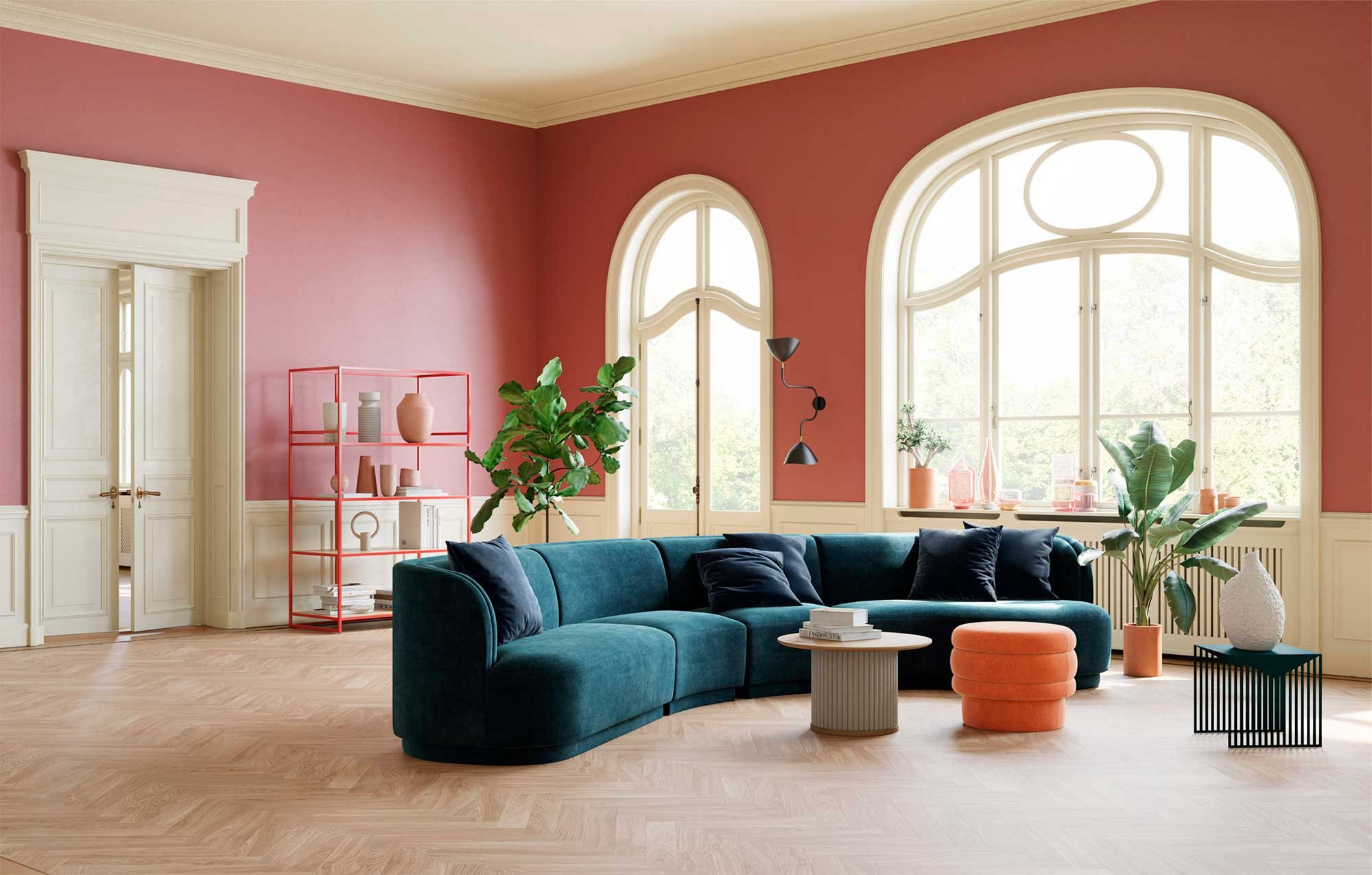 2. The customers' need to physically see the product
There are many products that consumers prefer to see and feel with their own eyes before deciding on a purchase. Furniture used to be one type of product that many thought could never be successfully sold online for this very reason. But the above solution of presenting your furniture products in a manner that is as close to the real thing as possible solves this retail business pain point as well.
You might also like: "How to easily generate product image variants of furniture products"
Using ImageScripting, customers shopping for furniture online can view each piece in your collection in stunning detail, rotating, zooming in and out, and examining hidden components with ease. Being able to see each product at any angle, in any variation of color and style, enables customers to more easily imagine how the furniture product might appear in their own home, as well as provides a positive shopping experience.
3. Standing out from competitors (both online and in-store)
In a completely saturated market, brands must discover and engage in new strategies to remain competitive and stand out from others in the industry. Whether online or in a brick-and-mortar store, delivering outstanding CX is ultimately what makes the difference. Knowing your target market and engaging your customers in a professional, knowledgeable, and friendly manner that indicates how much you value them leads to better customer acquisitions and increased customer conversions.
Knowing your audience means you'll also be better equipped with the knowledge and tools to meet and exceed their expectations. Whether it's by utilizing advanced 3D solutions online or going out of your way to developing positive and lasting interaction with customers in a brick-and-mortar setting, you must focus on delivering outstanding CX at every step of the customer journey.
You might also like: "10 ideas to boost foot traffic in your furniture store"
4. Training staff from a distance
The remote workforce has been utilized heavily during the pandemic years. Even though it's not a necessity anymore, brands are still keen on training staff to offer remote support as they saw how it improves their overall CX. Plus, consumers got used to having online support wherever they go. While there are many advantages of having a remote workforce, it is not without its challenges either. Many brands don't know how to go about training staff online, which means issues with communicating effectively, fostering engagement amongst remote staff and creating a rich company culture, and monitoring employee performance.
Solving each of these challenges is not only important to ensure that daily operations continue to function properly and productively, but also to ensure that the customer base is receiving the best possible service and attention as well.
Creating training modules, using online learning technologies, and encouraging communication amongst employees and managers at all levels of the organization serves to enrich the company culture, establish trust between managers and employees, and ensure that remote workers are provided with the tools they need to successfully engage customers in a positive manner.
One medium you can employ to secure employees' full understanding and capabilities of explaining the features of your furniture is video.
Here's an example where one of our customers wanted to show the different parts their office chair is made of. You can easily extend this kind of video with more details such as a voice-over explaining the benefits of the different parts or whichever way you want to educate staff on new products.
5. Failing to recognize that perception of brand and product quality is everything
Marketing managers and brand leaders in the furniture industry often don't take the time to really think about consumer perception of their products or services. They are simply too busy with their many other responsibilities. Brand perception[vi] is extremely important, and ensuring favorable brand perception is a key element in the development of the customer journey map.
In the furniture industry especially, it can be difficult to establish a positive brand perception if you cannot visually showcase your furniture products online in a manner that offers value and fulfills consumer expectations. Thankfully, technology today does allow for brands to stand out online (with quality images and video) using ImageScripting technology that permits you to go to market quickly and cost-effectively.
You might also like: "How to make a marketing strategy for your furniture business"
Here's a video that showcases every possible combination of Dauphin's chair. Once your furniture products have gone through our ImageScripting process, you'll be able to reuse the models for making video material, like this one, making sure that you can always keep building on your current marketing assets and make new variations or create other type of assets from your initial foundation of models. Unlike traditional photoshoots where you only have one shoot to get it right. With 3D visualization, you always have the option to change the lighting, colors, textures, and scenes as well as leveraging the synergies that make it possible to create video of the exact same models.
6. Consumers' need for inspiration, guidance, and education
Today's consumers seem to know what they want, but they also aren't afraid to ask for guidance or to seek inspiration to help them make their purchasing decisions. The best way to meet this pain point in the retail industry is via social media channels. Engaging with your customers across several social media platforms, using the advanced technological mediums that are available to you, addresses several of the above challenges and customer pain points in e-commerce: improving brand perception, standing out from competitors, and helping customers pick the right products.
You might also like: "Furniture industry trends - our predictions for 2023"
Make sure to create images and other marketing assets that inspire your target audience. With our styling services, our stylists make sure that your images always reflect the latest trends and can advise you on anything from which lamps to use, colors, and textures that are trending right now.
7. The evolving customer journey
The Internet today allows for customers to research brands and products heavily before making their final purchase decision. That means that brands must also ensure that all points along the customer journey are cohesive and continual, helping the customer to move effortlessly from one point to the next, while also always providing the pertinent information that addresses a pain point at each touchpoint. Doing so communicates that you are in touch with the customer, that you understand the customer's needs and expectations, and that you are equipped to meet their expectations and fulfill their needs.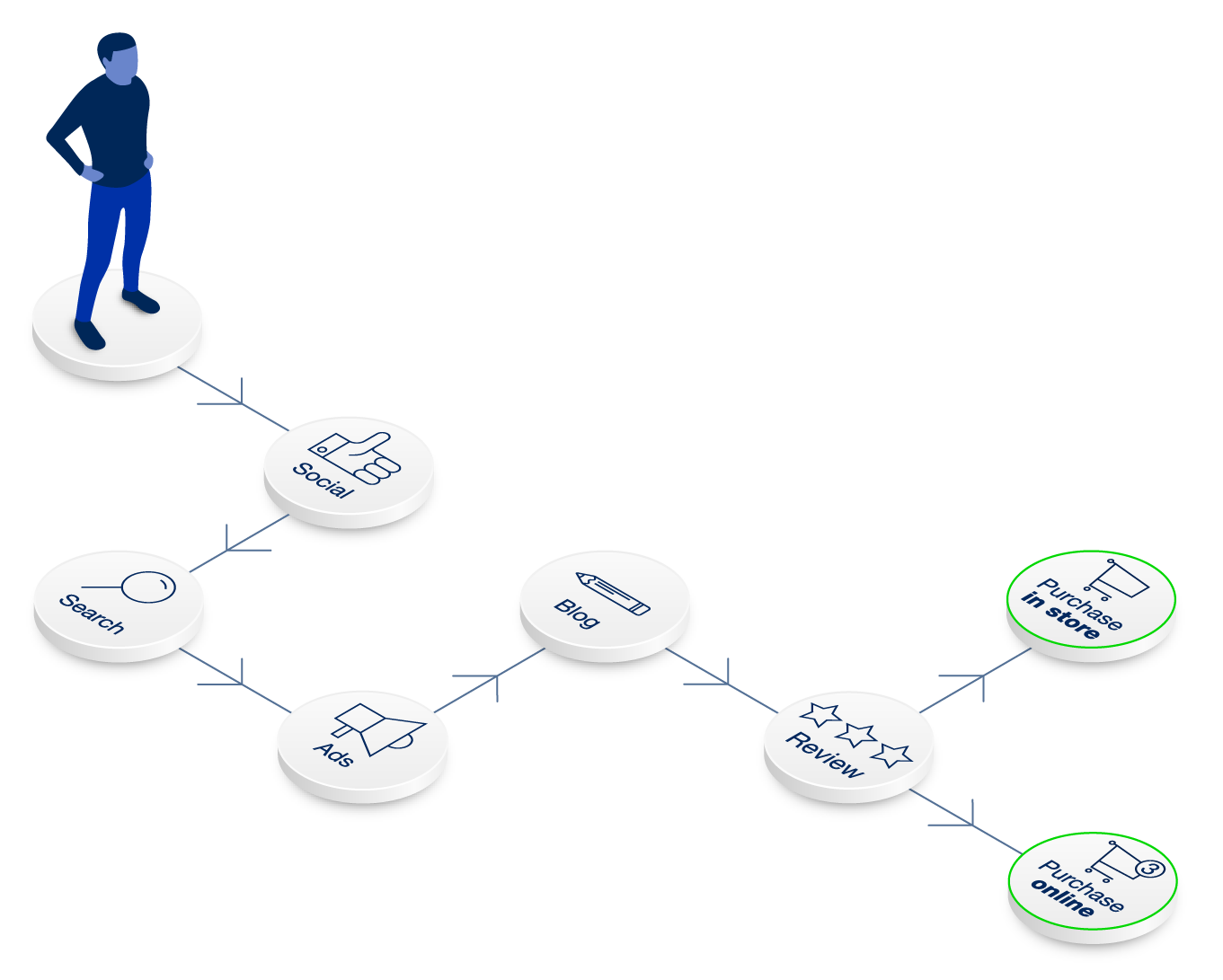 8. Consumers' focus on sustainability
What was once a trend is now a major market — brands that practice sustainability are a growing force in all industries, and the furniture industry is no exception. No longer do customers simply want a good quality product; now they also seek products from brands that maintain a corporate philosophy and practices that also align with their own values.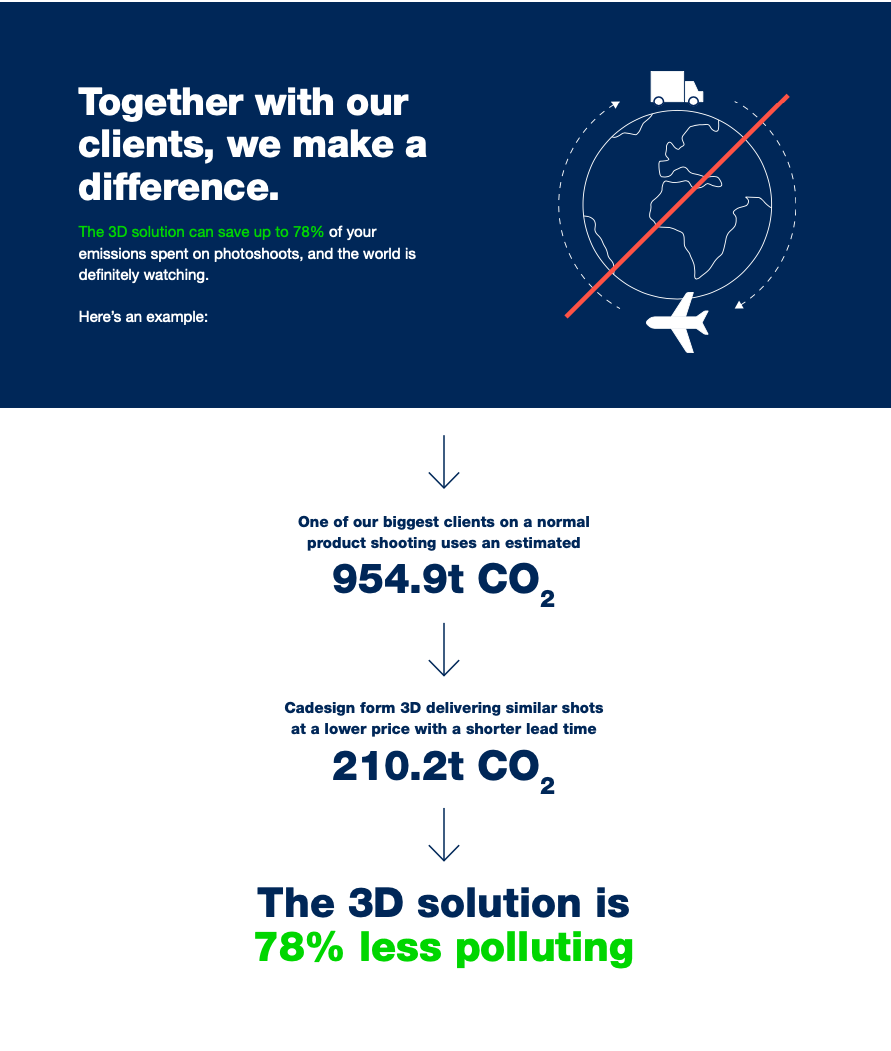 While going green and producing sustainable products isn't a change that can happen overnight, it is a worthwhile endeavour. There are many benefits to producing sustainable furniture, not the least of which is tapping into a growing market of consumers that exclusively seek such products. With a consumer focus on sustainability growing larger and stronger, a brand that makes one simple change in at least some of their products can make a big difference in the marketplace and with their bottom line. In conclusion
Brands that make the effort to face these challenges head-on and solve customer pain points will ultimately serve to establish themselves as a recognizable force in the industry, and a brand of choice for the consumer market. Some of the changes that must be made in order to fully adjust to the new consumer expectations and to develop strategies to meet new challenges will take some time, but it is a worthwhile investment leading to brand success.
To learn more about how furniture companies today can continue to maintain and grow their share of the target market, overtake competitors in a saturated industry, and generate more sales, download this informative ebook: The ultimate guide to generating more sales for furniture companies.
Resources
[i] https://www.salesforce.com/research/customer-expectations/
[ii] https://www.cadesignform.com/services/3d-visualization/3d-images/image-scripting
[iii] https://www.bizjournals.com/houston/news/2020/02/20/how-to-stand-out-in-a-saturated-market.html
[iv] https://www.stratfordmanagers.com/customer-experience-advantages/
[v] https://trainingindustry.com/articles/remote-learning/tackling-3-challenges-of-training-a-remote-workforce/
[vi] https://www.adtaxi.com/blog-roll/2019/2/12/brand-perception-what-it-is-why-it-matters-and-how-to-measure-it
[vii] https://www.businessinsider.com/sustainability-as-a-value-is-changing-how-consumers-shop
[viii] https://www.aristaint.com/en/inspire/sustainability-in-furnitura-why-is-it-so-important