We're slowly entering September and with this new month we mark a new season; namely AW19/20.

It's time for yet another change both in what we wear and how we decorate our homes. To make sure our crew here at Cadesign form are well prepared and ready for such changes, our styling team has spent the last couple of months browsing through various style and design fairs to catch up on the latest trends for the upcoming season. The latest fair we attended was the Formland fair.

Formland is the largest design fair in Denmark with 35 years of bringing the design industry together. It's an important source of inspiration and knowledge for a range of companies in this industry and vital to our work here at Cadesign form making sure our clients get an end-product that displays the newest and most valuable trends and materials. Staying true to our format, we bring you our top 6 trends spotted on Formland for this season.

Some of the biggest trends that we spotted are a continuation of last season's and last year's trends that simply have developed over time, into something brand new, in a sense. Some trends are such a big influence on the market that it would be impossible not to mention them once again as they will be difficult to avoid this season, and most likely will be for a long time to come. So without further ado, let's explore the trends we picked up as being the most influential ones for the AW19/20 season.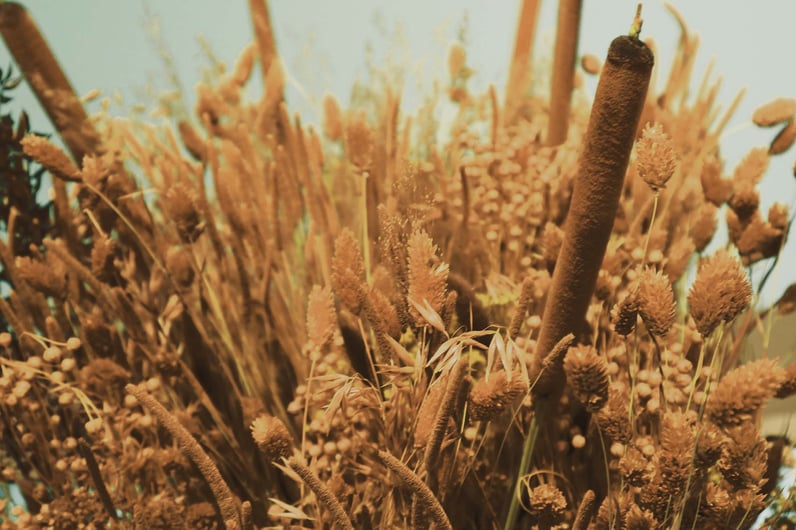 #1 Terrazzo Returns

Terrazzo had its comeback, well over a year ago, and since then the trend has grown bigger and has become more widespread. Today the material is used nearly everywhere and in practically everything from decorations to household items, covering everything from chairs and tables to lampshades and entire walls. It is a colorful yet simple and stylish element that brings a sense of playfulness into our homes.
Though the material itself has changed a bit in its recipe since its early use 500 years ago and its popularity in the 70s, the style remains the same. However, with an updated color palette, terrazzo achieves a fresh, contemporary look and designers are continuously exploring new ways to make interesting use of the retro material. Terrazzo will have a huge impact throughout this and the upcoming seasons, so when you're planning interiors for your upcoming catalogs or campaigns, think of ways to implement this colorful material into your advertisements.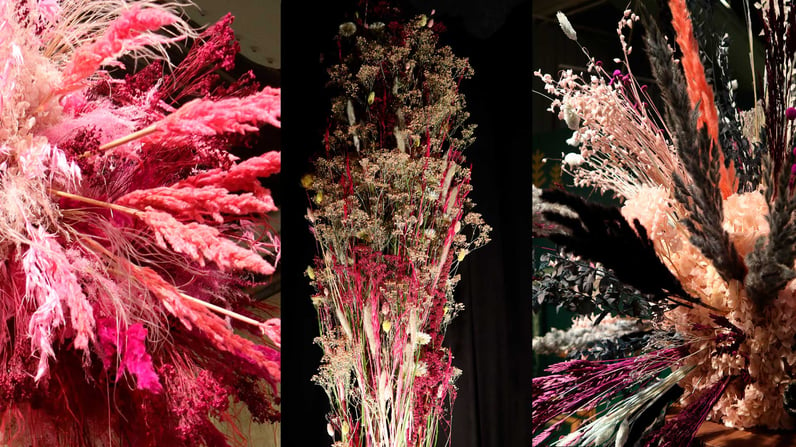 #2 Dried'n dyed flowers

Dried plants and flowers have been all the rage for quite some time now. This trend is a perfect example of how trends are in constant development. Dried and dyed flowers are one of the biggest trends this season and will most likely stay that way for seasons to come, perhaps with minor changes as we've witnessed this time around. It's a nice addition to the dried color palette we've been used to already. With this new and altered version, we can still maintain the mood of the 'New Nordic' movement, but with a splash of color added into the mix. Many would point to the Danish floral designer Poppy Kalas as one of the big influencers in how this trend became so popular. Her floral designs have been featured in campaigns for Gucci, Georg Jensen, Nike, and Normann Copenhagen, to name a few, and have also been featured in countless high profile fashion and interior magazines.

Dried and dyed flowers were everywhere at the fair this season in every possible shape and arrangement. Wherever you turned your head, strong vibrant colors were to be spotted. It's yet another playful and colorful trend that, with its simplicity, can frame your product or interior to your advantage as it draws attention and creates a moment of explosive emotional and creative stimuli.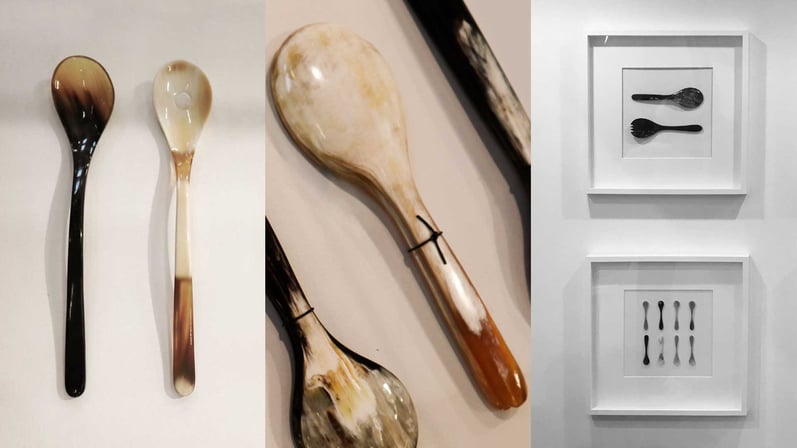 #3 Decorative Spoons

It is a fairly new trend, still on the rise, but worth mentioning this time around since it's now finding its way into our interiors outside of the kitchen. They can now function as a décor piece, rather than just being used for its initial functional purpose. The trend roughly started last year and was on the forecast for 2019. More specifically, bone and horn carved spoons were the main focus and it's still the most used material for this item that we´ll see this season, with a few exceptions. There are a few meanings and symbolisms attached to the spoon itself. In some cultures, the spoon represents good health and family strength and was used to decorate the walls in kitchens to emphasize its message. In dreams, spoons are set to be a symbol of pride and good luck, who knew?

There could be a subtle connection as to why, in this age of mindfulness and spiritual awareness, we use symbolism to decorate our homes. No one can say exactly how and why this trend is on the rise though some argue that the trend is in direct connection with the huge popularity of porridge lately. One thing is certain though, carved spoons do make for great decoration and, as with everything handmade, there's a quality and uniqueness to it that deserves to be on display.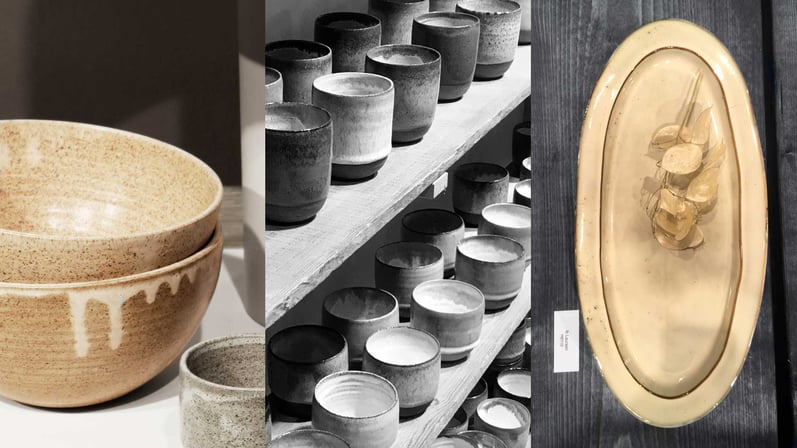 #4 Something Unique

Handmade crafts and ceramics have always been a sought after merchandise. Ever since art really started to infiltrate interior design at this new scale, handmade décor has been in high demand and this season is no exception. There is still a big focus on owning something unique. We see more tableware this season where every piece is a little different from one another, and large productions of vases, bowls, trays, etc. that differ in shape, color, and texture, though they are produced as a part of the same collection.

We tend to search for items with a story behind it, to bring a sense of honesty and transparency into our homes rather than shopping for mass-produced tableware collections and décor. The trend is strongly connected to the mindfulness lifestyle that has been the overall theme for a few seasons now, and a larger number of consumers even prefer small establishments and local craftsmanship in their search for household items or decoration. Though the industry is going through a rough time, consumers are becoming more picky and won't settle for what might be an easy or cheap choice, thus making the demand for unique items and specialties a fast-growing trend.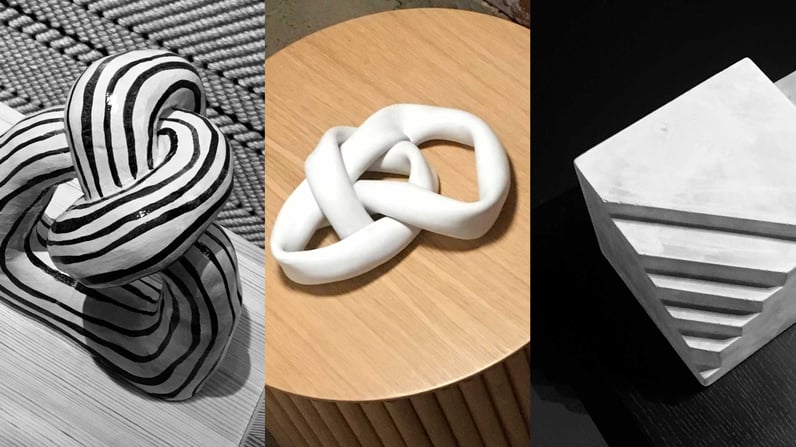 #5 Art for everyone, by everyone

In direct connection with the search for something unique we are seeing more art than ever used in homes, ads and displayed at the many fairs we have attended. It's hard to find a furniture campaign or an interior editorial that doesn't include some type of art whether it being a simple shape or a complex handmade decoration. Art is no longer for the elite. It is dominating the general concept of our homes and becoming a stable part of the interior as we know it today. It is the balance between emotion, quality, and practicality that makes it an ideal player, both in fashion and interior design.

We see a larger number of commercial brands and companies working closely with artists to develop and create new products for the contemporary consumer. With the influence of social media, consumers are free to explore thousands of artists selling their merchandise via their platforms with the simple swipe of a thumb. Art is now being shared across countries more than ever with the help of platforms such as Instagram which makes the prior niche market open its doors to the general public, making this trend grow rapidly.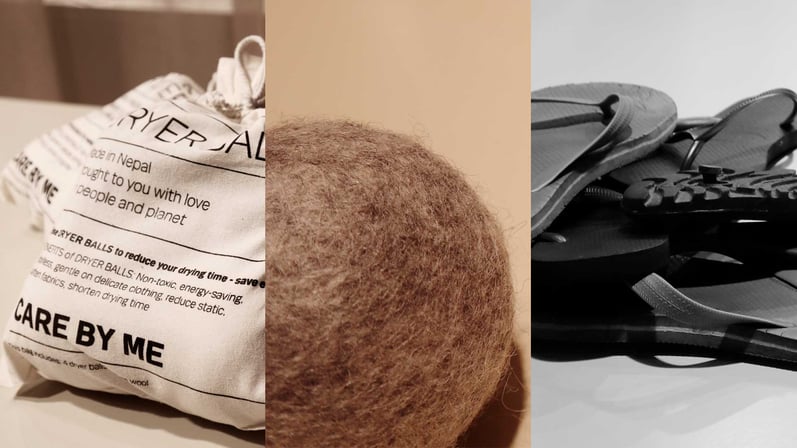 #6 The ever-growing focus on sustainability

The topic of sustainability continues to have a significant influence on how many industries are changing their business strategies both in terms of marketing, production, and materials used for their products as well. It's the inevitable question of responsibility and action. Consumers are demanding businesses to take responsibility for the industry they operate within, and pose as a constant reminder that taking action is vital for the survival of one's business. However, it's a cloud full of optimism and hope nonetheless, and the topic is becoming a more predominant feature with each season that goes by.

The focus on the environment and green solutions is nothing new, but it's noticeable how fast the trend of taking action is growing. It is extremely interesting from a design perspective to witness how many new and creative solutions brands are coming up with in order to meet their customers' expectations. Green materials are in constant development and we see more and more furniture and household items being made from recycled plastic than ever before. It is an interesting and exciting time of discovery and creativity. Combined, they create a vast variety of new unexplored design possibilities resulting in exciting new products for consumers to indulge in.