We live in an age where the consumer expects everything fast. Information, products, shipping, service — whatever it is, they don't want to wait for it.
But if you're in the furniture industry, you are well aware that sometimes waiting is the reality. There is lead time waiting for materials to arrive, lead time to build and ship products, and lead time to develop marketing campaigns. While it might not be possible to achieve lead time reduction in all of those scenarios, it is very possible to decrease the lead time on your product marketing assets.
Decrease the lead time with our Location Library - your choice of ready-made 3D locations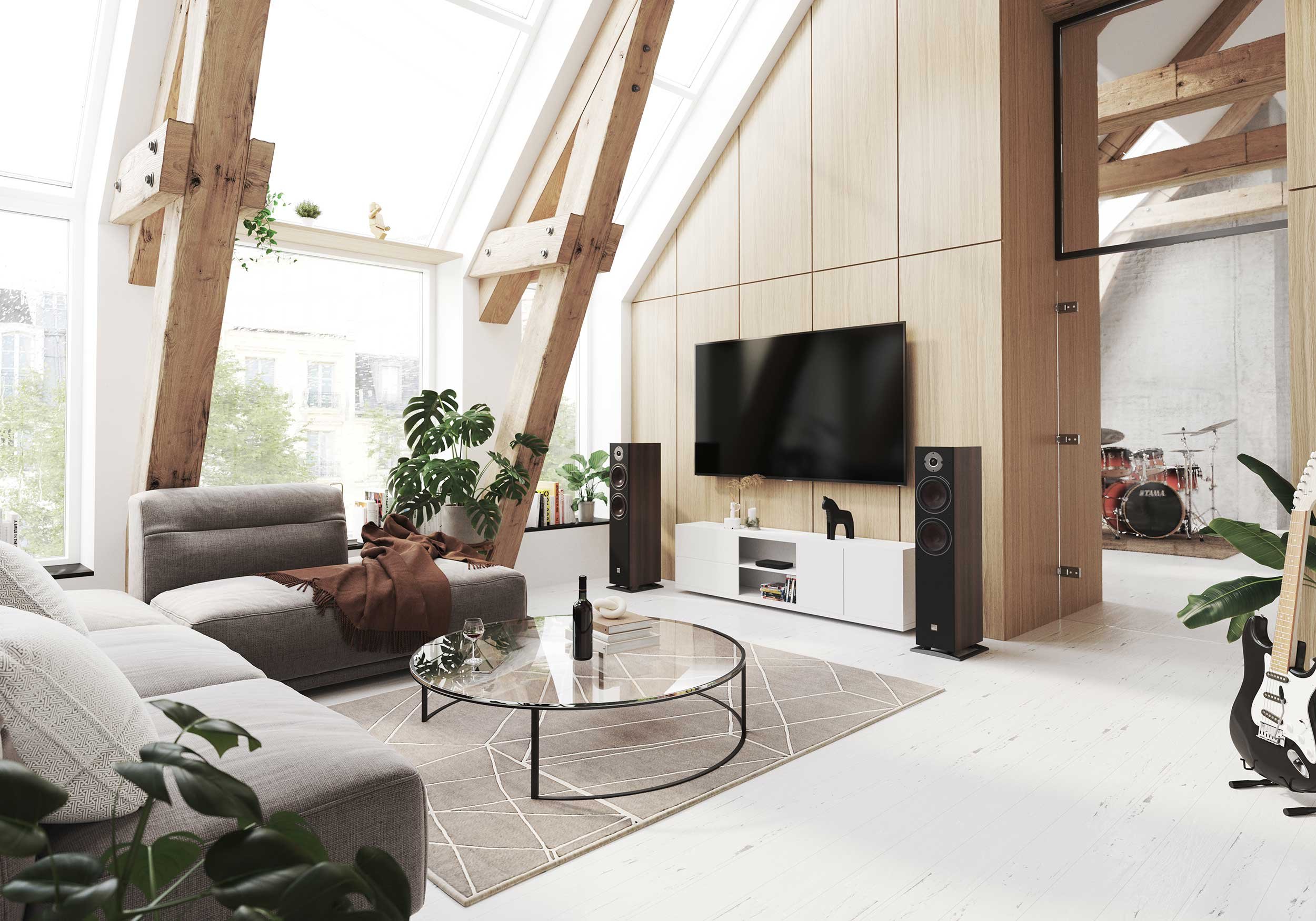 What is lead time?
Put simply, lead time is the amount of time that can be measured between the start and finish of an action. For example, the amount of time between the start of the construction of a product and the moment it is completed could be considered factory or production lead time. Likewise, when a customer places an order and then receives the item, the amount of time would be classified as customer lead time.
Being aware of specific lead times in the various aspects of your business is important because it ultimately affects both your ROI and your ability to achieve your business goals. It's also especially important for customer satisfaction. As mentioned above, consumers today don't want to wait long for anything. If it takes too long to receive an ordered item or even too much time to find what they are looking for on your website, you risk losing them to a competitor. This also means that the company that gets its products to market the fastest has a major competitive edge.
Today's technology can facilitate the production of many products and possibly reduce the actual lead time for various processes involved in a factory setting. Additionally, fast shipping options can reduce customer lead time. But perhaps more important than either of those areas is lead time reduction for product marketing. After all, it doesn't matter how quickly you can manufacture a product if your target market isn't aware of it.
Have a look at how digitally produced images and video compares to traditional physical photoshoots when it comes to time to market and lead time reduction.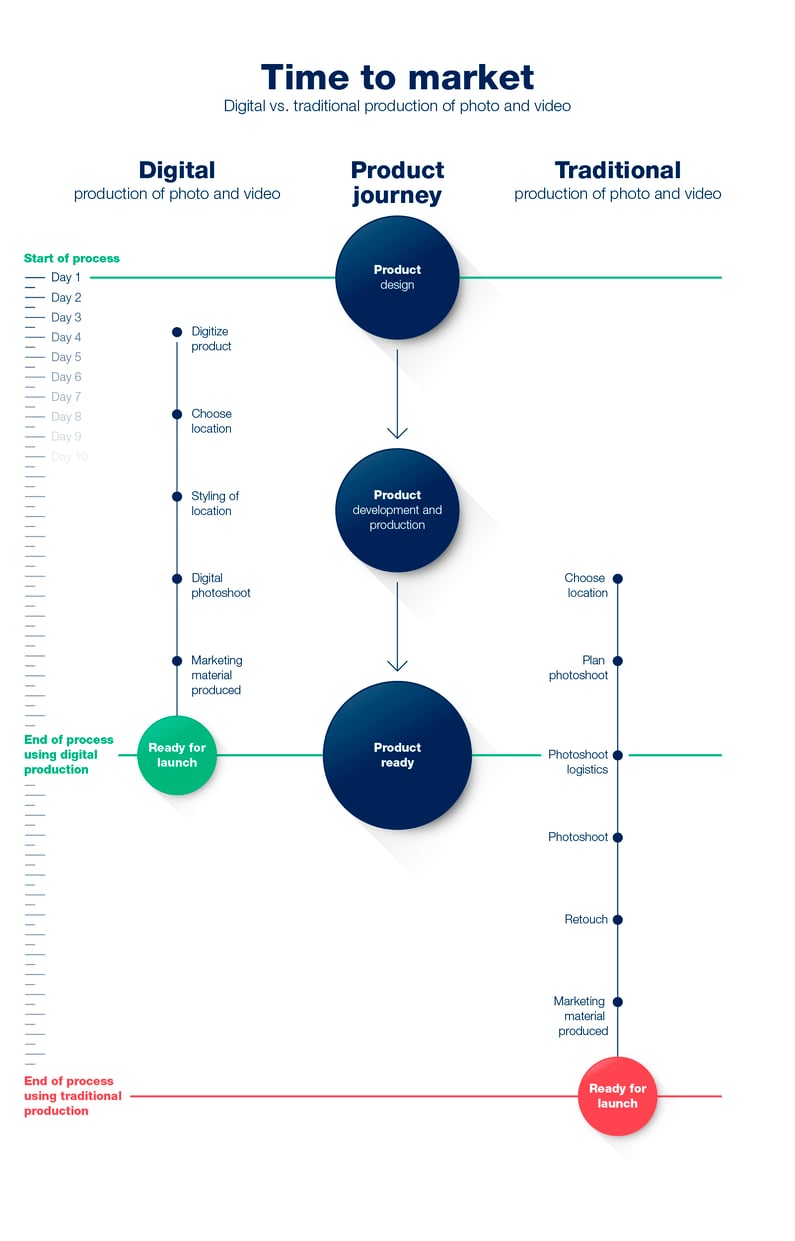 So, getting your marketing out quickly is imperative to stimulate sales. This not only gets your product in front of the eyes of the consumers quickly, but it also serves to ensure you aren't wasting time and money sitting on inventory that isn't moving.
Technologies that reduce the lead time on your product images and film
Traditionally, most furniture industry brands that had new products they wanted to promote would first schedule photoshoots for their various product lines. This is time-consuming, costly, and often subject to a number of unexpected delays or incidences. Problems with lighting or the environment, poorly skilled photographers, or the need for reshoots or time fixing photos that didn't turn out as expected all contributed to longer lead times and extra expense.
Learn how Vauni used our Location Library to reduce time to market on their marketing assets
Photoshoots are definitely not conducive to lead time reduction on your marketing materials. This is especially true for companies with a large catalog of products. Arranging multiple photoshoots for an extensive array of products is not only a huge drain on a marketing budget, but there is also the fact that photoshoots can't even be performed until the product (or an initial prototype) has actually been manufactured.
However, various technologies provide an alternative, cost-effective, and time-conscious solution that significantly reduces lead time and produces superior results.
3D product imaging
The best way to market your products quickly and in great detail is with CGI stills and films, made possible with 3D visualizations of your furniture products. With a high-quality, photo-realistic model of each of your products, you'll be able to showcase and market your products in a variety of engaging and exciting ways. Even before your product is manufactured.
You might also like: "Technologies that drive revenue in the furniture industry"
From simple yet highly detailed images displayed in a catalog or on a website to captivating videos and even virtual reality and augmented reality, 3D product imaging offers many marketing opportunities at a fraction of the cost and with a significant lead time reduction.
Look at this example from Brunstad, who choose to use our Location Library Partner Solution as the foundation for their interior product images.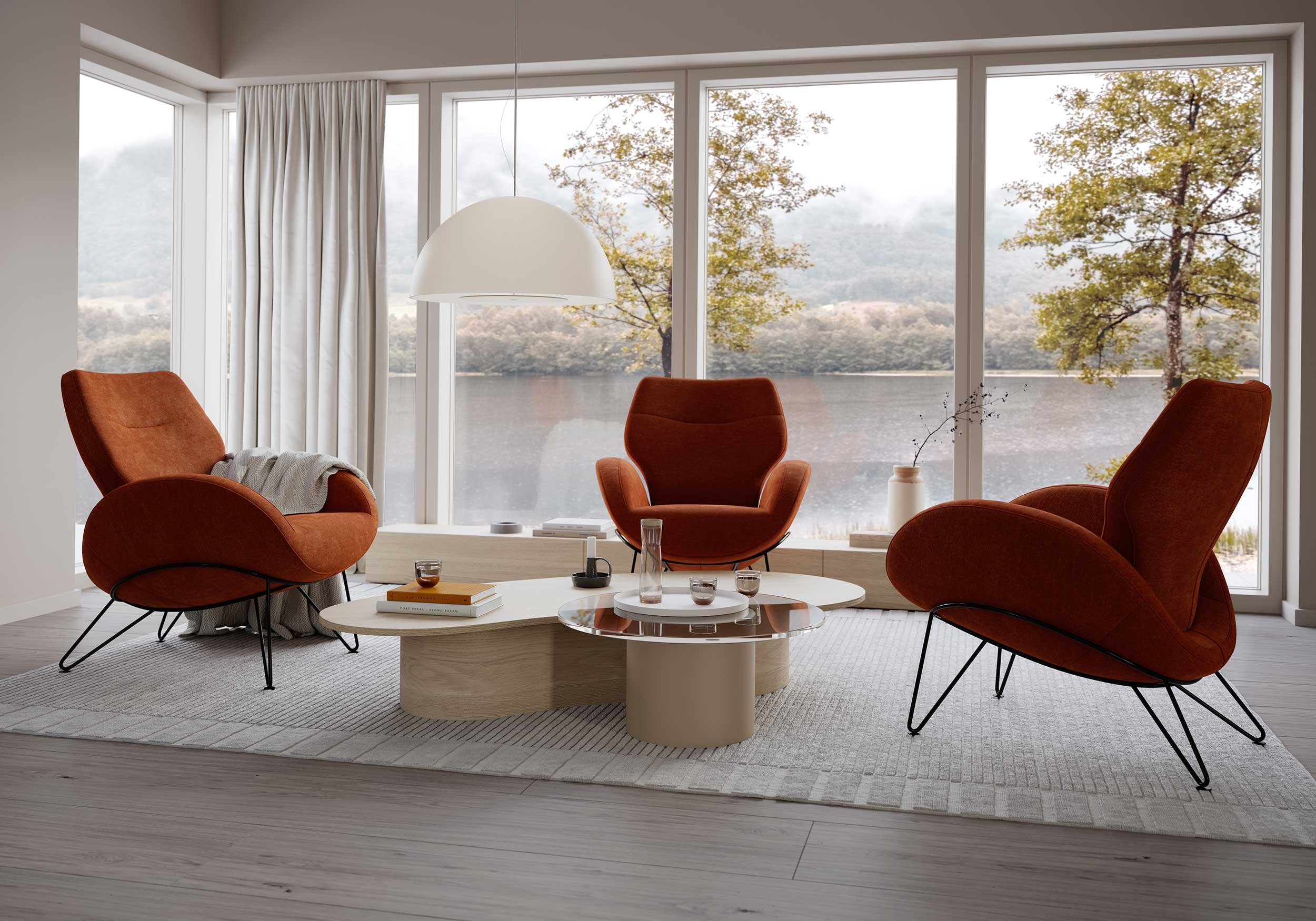 Enter our Location Library
Taking 3D visualizations a momentous step further, consider subscribing to our Location Library. Our Location Library comprises a series of ready-made 3D locations built by highly skilled designers. These locations can set the scene for you to display your products in a truly imaginative and unique setting, such as a luxury cabin in snowy Norway or a chic apartment in France.
And, with the ability to fully rotate and view the scene from any angle, there is seemingly an endless array of possible displays you can use to present your product in different styles and settings. Consider using our Location Library for lead time reduction of your marketing assets by subscribing to this high-quality shared library of locations and experience a strong ROI.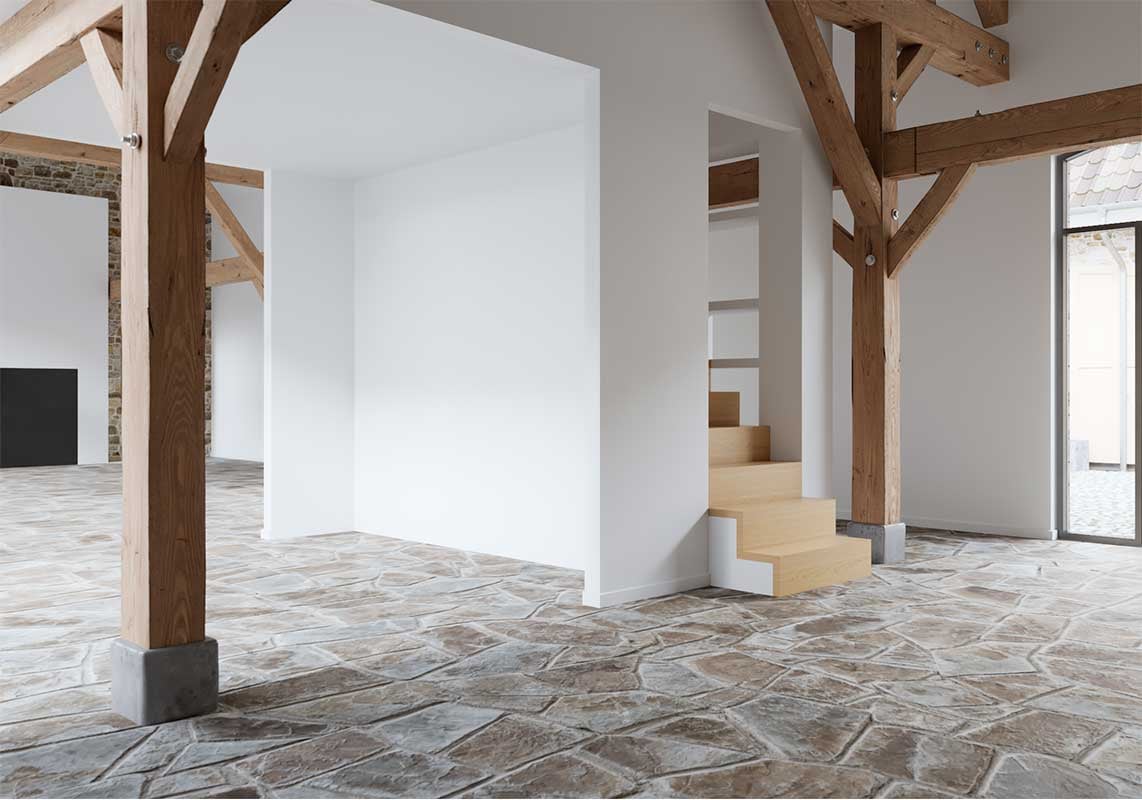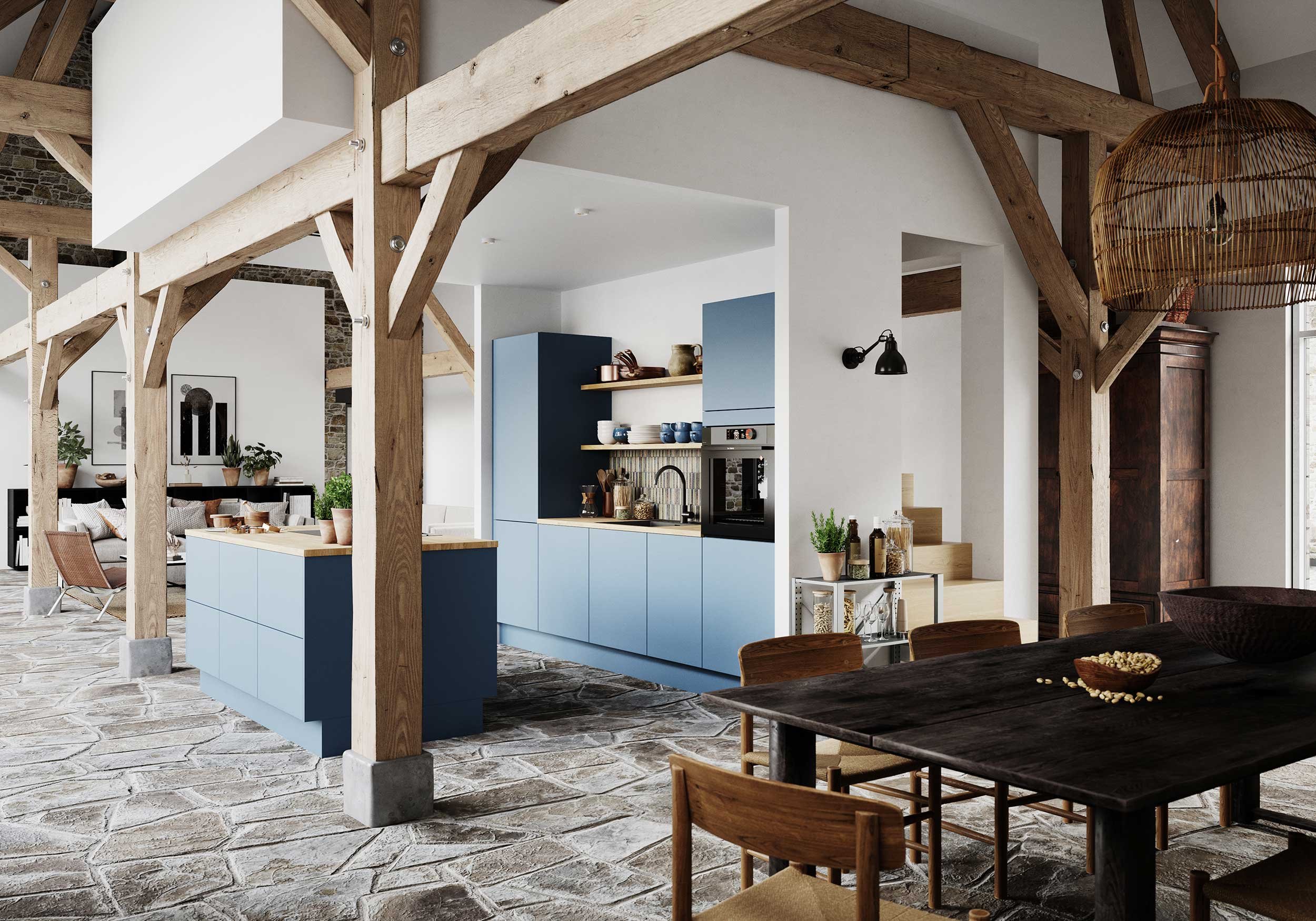 A subscription service offers several advantages over purchasing and building one single location at a one-time cost. The subscription ensures you never run out of new 3D scenes to use since new ones are always being created and added to the library as part of the subscription fee.
Additionally, the subscription service provides another benefit by informing you if particular scenes are already in use by other brands in the industry, saving you from possibly producing marketing materials that are too similar to those from a competitor.
Not to mention that every customer has the opportunity to change the styling of the scene to fit their unique brand DNA.
"We have been looking for a high-end 3D provider for many years that can provide us with a constant flow of new material for marketing purposes. That has proven very difficult due to either very high cost or poor quality or a combination of both. Then we found out about Cadesign and their new Location Library service which fits us like a glove."
- Robert Bann, Managing Director at Vauni

Learn more about Vauni's experiences with Location Library
In addition to lead time reduction, there are also plenty of other benefits afforded by subscribing to our Location Library, such as:
Continuous additions of exclusive ready-made locations at a fraction of the price

Simple process (forget about flying your products across the globe to do a photoshoot or the traditional time-cap on a rented physical location)

Sustainable solution - not only for the planet but for your budget too

Option to buy add-ons - use your location for creating video for social media or step it up with a product configurator

Pre-styled locations with the option to custom-fit it to your brand

Option to re-style your choice of location such as lightning, surfaces, colors, etc.

Easy re-use of your existing environments - get images from new angles, place a different product, or change the lightning
Lead time reduction benefits
Ideally, your customers would never have to wait for anything. But that just isn't reality. In fact, the reality is that your target market will likely go wherever they can receive what they want in the shortest amount of time. But delivering a positive customer experience can go a long way towards ensuring brand recognition and customer loyalty, two critical factors that may cause a potential customer to wait a short while for your product.
But again, before they are willing to do that, they must be aware that your product exists, and it must be presented in a way that directly influences their purchase decision. And the best way to do that is twofold: get your marketing materials out to your customers quickly, and ensure that your marketing strategy showcases your products in a manner that sets them apart from the competition.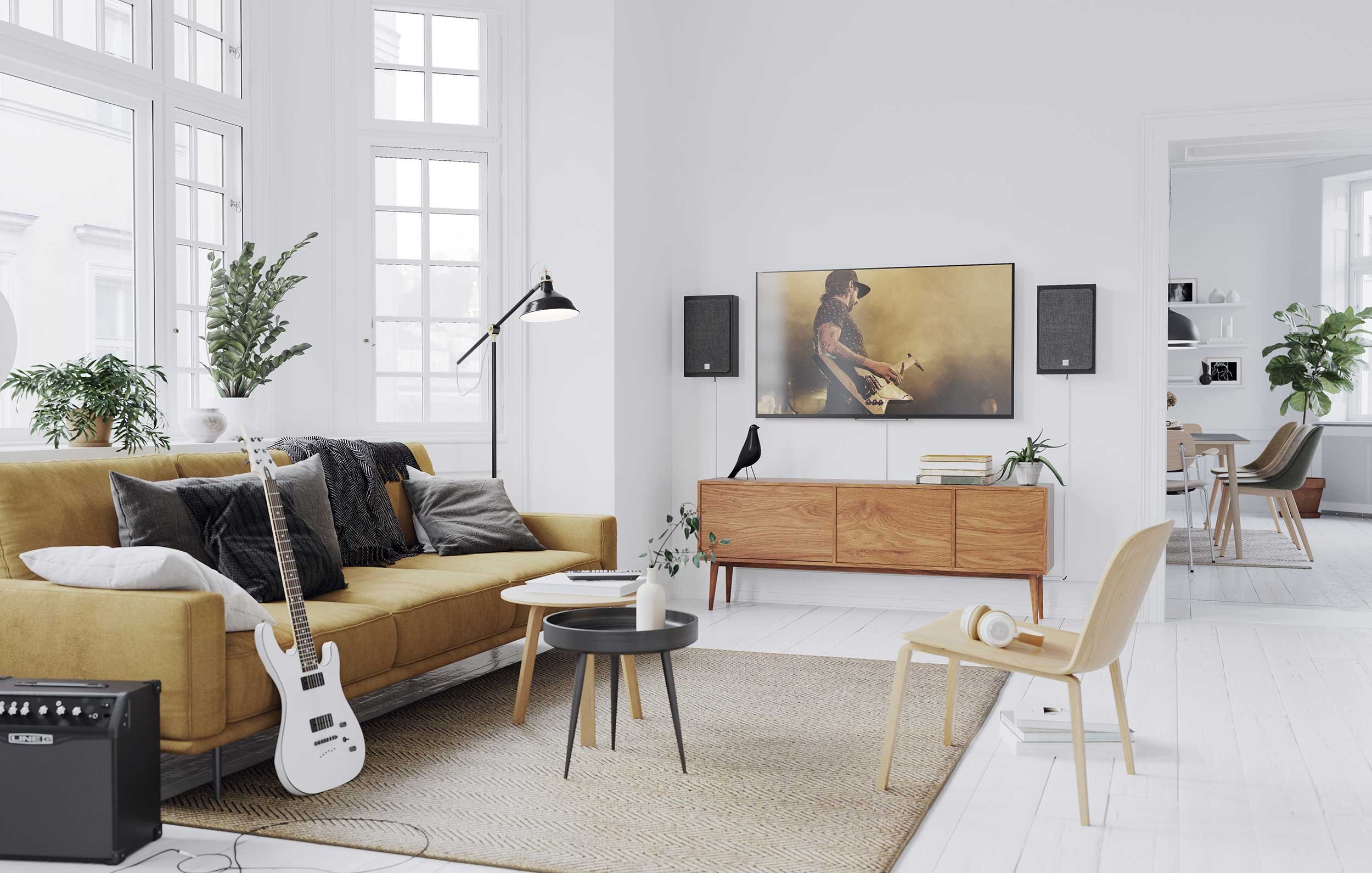 That's what 3D product imaging and our Location Library subscription service is ideally suited for: presenting your products in a way that allows the customer to realize how they might look in an actual setting, as well as get the chance to view the products from different angles and in different colors.
Make an effort to always deliver the best to your customers as quickly as possible, and not only will they be happier, but so will you when your margins grow ever higher.