Today's competitive marketplace requires brands to find innovative ways to differentiate themselves in order to maintain their edge over the competition. At the same time, a marketing strategy must be cost-effective in order to achieve a strong ROI. That's why so many furniture manufacturers and retailers are ditching the traditional photoshoot locations in favor of ready-made 3D scenes.
Brands have always been searching for visually stunning presentations for their furniture products. Traditionally, this meant marketing managers would spend countless hours scouting for an intriguing and exciting photoshoot location to shoot their new product ranges. But this was neither a cost-efficient nor sustainable option, especially when today's ever-advancing technology offers more substantial solutions.
Here's a preview of a few of the locations you get access to when subscribing to our Location Library. All ready for your choice of styling to make sure your product images reflect your brand's DNA.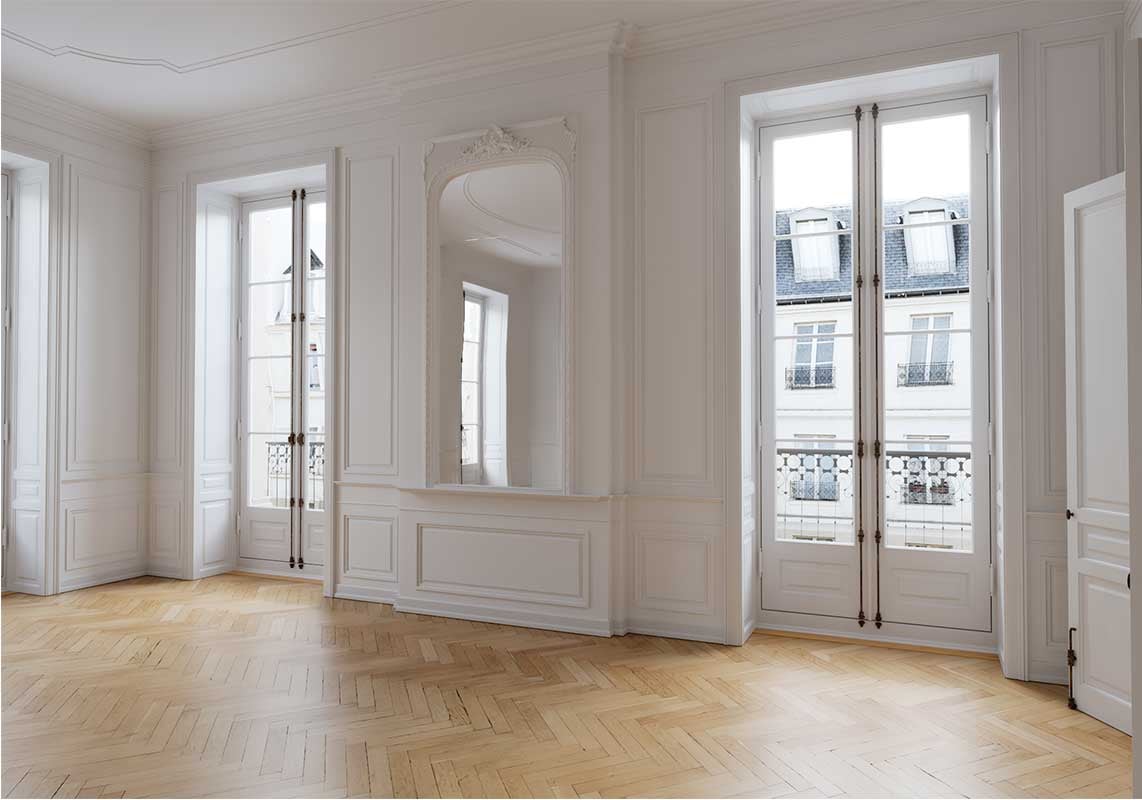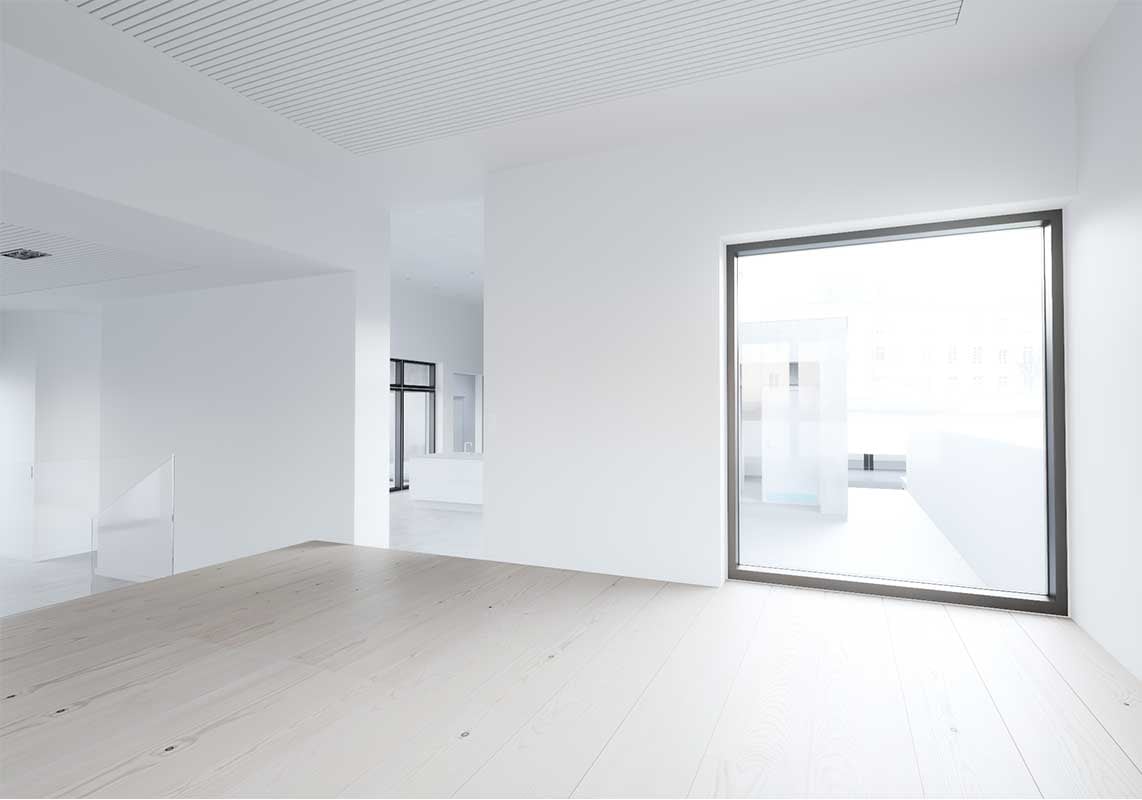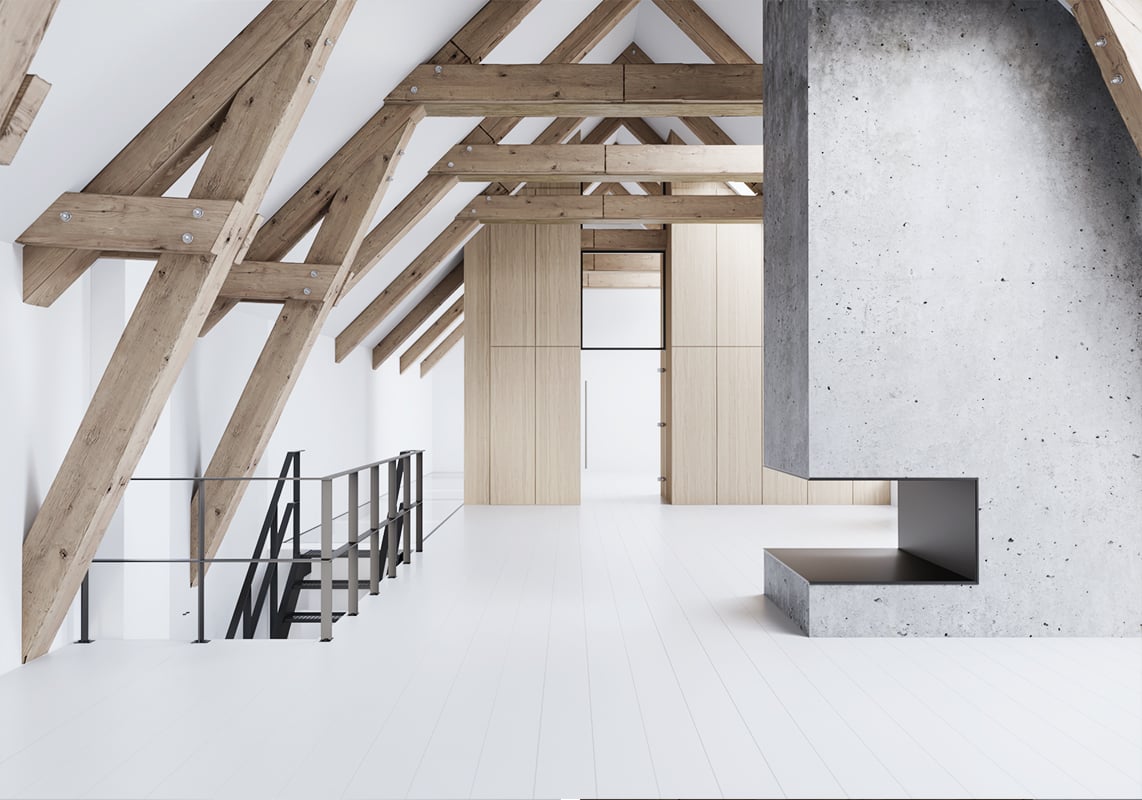 See all available locations in our Location Library- click here
To alleviate costs and lead time, more brands are now opting for 3D renderings of furniture instead of photos. This is certainly not a new concept. At Cadesign form we have been providing images and interactive solutions for the furniture industry for over 25 years. Still, many companies rely on old methods although the ROI of using 3D visualizations is significantly better.
Why 3D imagery is the optimal tool for your ROI
For the furniture industry, it's imperative that strong visual content is used to convey not just the look of a particular piece of furniture, but also how it can be presented in various environments. The ability for the consumer to picture to be able to visualize how the product might appear in various settings will greatly influence their purchasing decision.
The traditional photoshoot location only offers a limited scope and is beset by various pitfalls that could hamper the results of the photoshoot.
You might also like: How to decrease lead time on your product marketing assets
Issues with logistics and scheduling, bad lighting, problems with staging and shadows, unexpected reflections, poor photographers, inadequate studios and more can quickly ruin a photoshoot. And, it is also an expensive drain on your marketing budget, which can significantly impact your ROI.
But a library of 3D visualized locations — your own extensive, easy-to-use photoshoot location resource — is a time relieving and sustainable option eliminating the need for physical locations and offering endless possibilities for stylized product placement. With our Location Library at your disposal, you can easily create high-quality 3D marketing assets, at a fraction of the cost of sourcing a traditional photoshoot location.
Learn how Aubo used our Location Library for communicating their new values
Best of all, it's easy to make changes. Consider a traditional photoshoot — you may not realize that things don't look exactly as you preferred until the post-production phase. And then it's a lengthy process to try to fix the photos, or, even worse, schedule a reshoot. But with the use of 3D locations, not only do you save time and money, but you also get the ability to make major changes that would not have been possible without reshoots.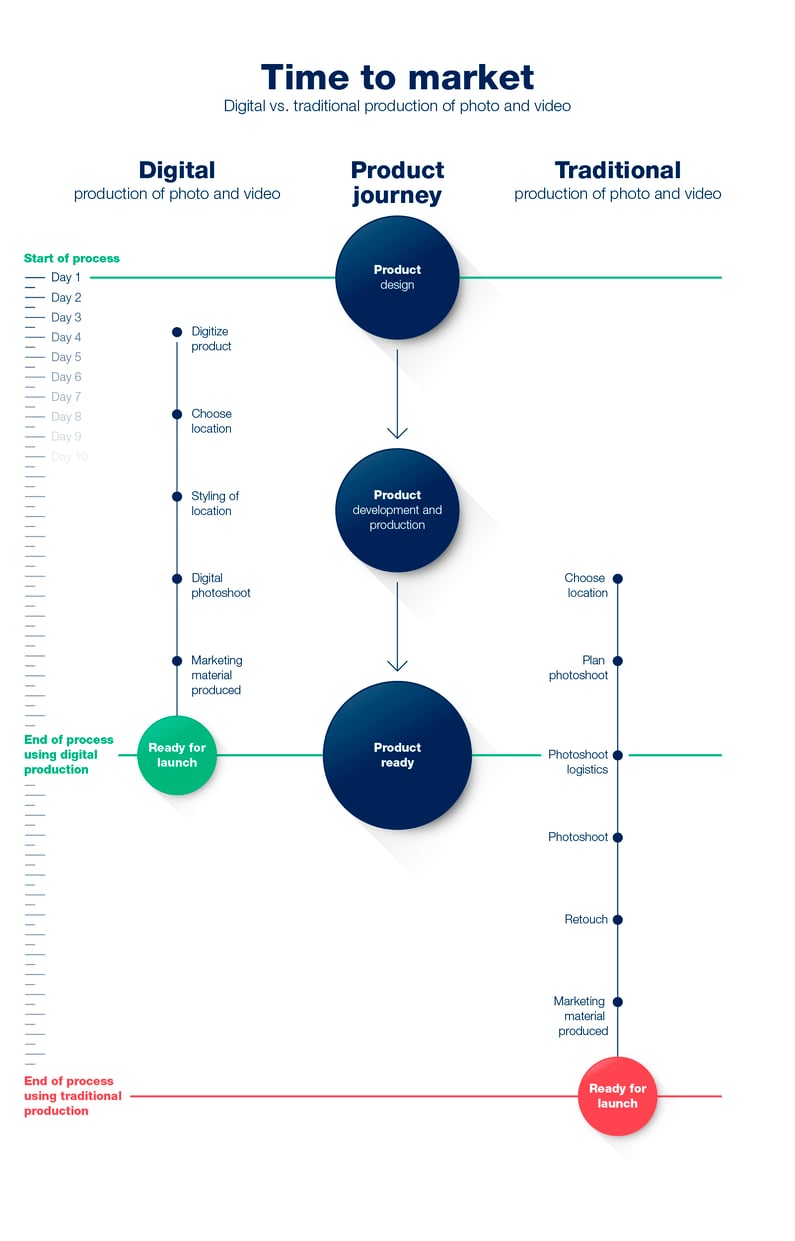 For example, suppose you want to fix the lighting or remove some shadows. Or maybe you feel as though the scene could benefit from a few more plants or flowers. Maybe you even want to change the color of the furniture. It can all be done fairly quickly and with ease when you're working with 3D models. Or maybe you just loved the location so much that you want to use it again a year later - with 3D locations you can easily place a new product into the same scene and restyle it to your needs.
Choosing your location
Our subscription model gives you access to ready-made 3D locations at a fraction of the price of having your own locations built from scratch. Building a scene from scratch is a time-consuming process, not to mention costly. The expenditure of both money and time wouldn't be feasible for your budget or your lead time scheduling. With our Location Library, you can get started quickly, and you don't have to worry about coming up with creative ideas for a location yourself.
Our service also solves the problem of not knowing if other brands in the industry are also using some of the same scenes. That's why it's better to consider a subscription model — it'll better enable you to achieve your goals and set yourself apart from competitors in a cost-effective and sustainable manner.
Location Library: join our partner solution
Cadesign form offers the furniture and kitchen design industry a time-relieving and sustainable option for physical locations with the endless possibilities contained in our Location Library subscription service. As a subscriber, you'll receive exclusive access to all available locations at a fixed monthly price. New 3D photoshoot locations are continuously being added, so you'll be able to keep your product catalogs and online showcase fresh and exciting.
Unlimited possibilities
Each scene has been expertly built by 3D specialists working in conjunction with interior designers. With each scene, you can add or remove products with ease, ensuring that you'll always have a steady supply of alluring images to quickly meet consumer expectations.
The rooms and photoshoot locations have been constructed to be viewable from all 360-degree rotations, complete with surroundings that further enhance each scene. For example, you can position one room so that the window affords a view of the sea in Miami. Or you can set up your products in a quaint cottage in snow-covered Norway. Essentially, without the need to create surroundings from scratch, you'll save money and time, and produce beautiful imagery to capture the attention of your target market.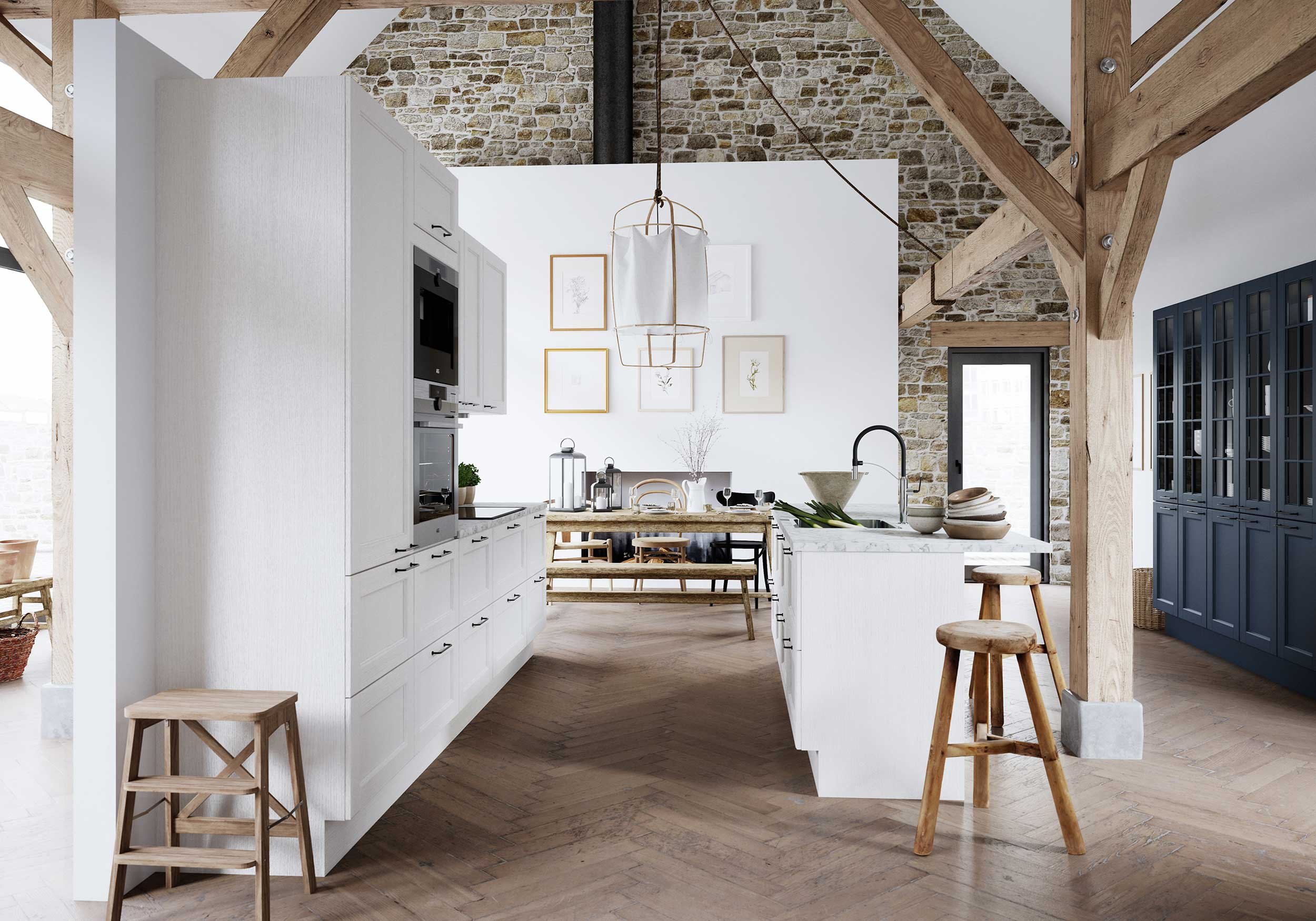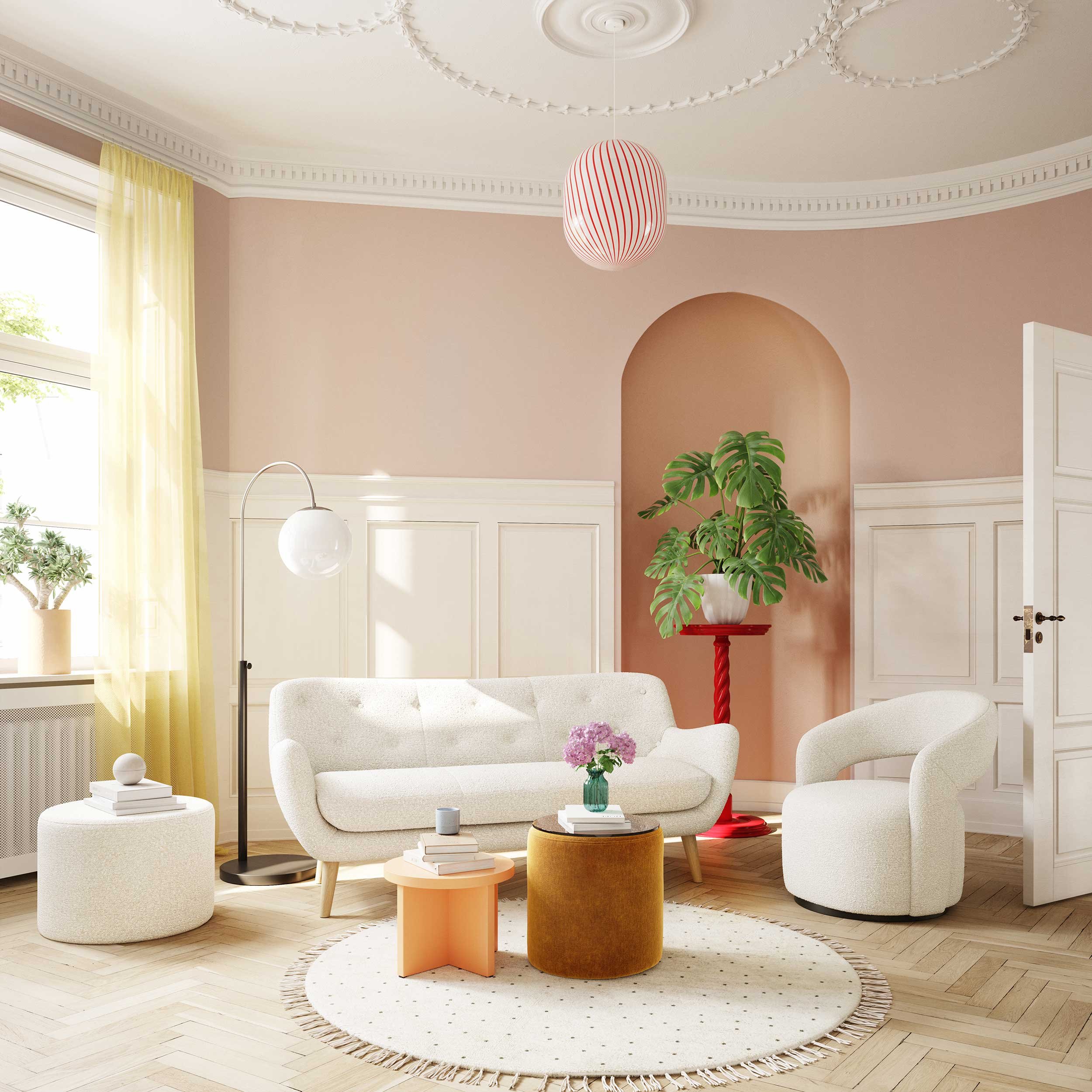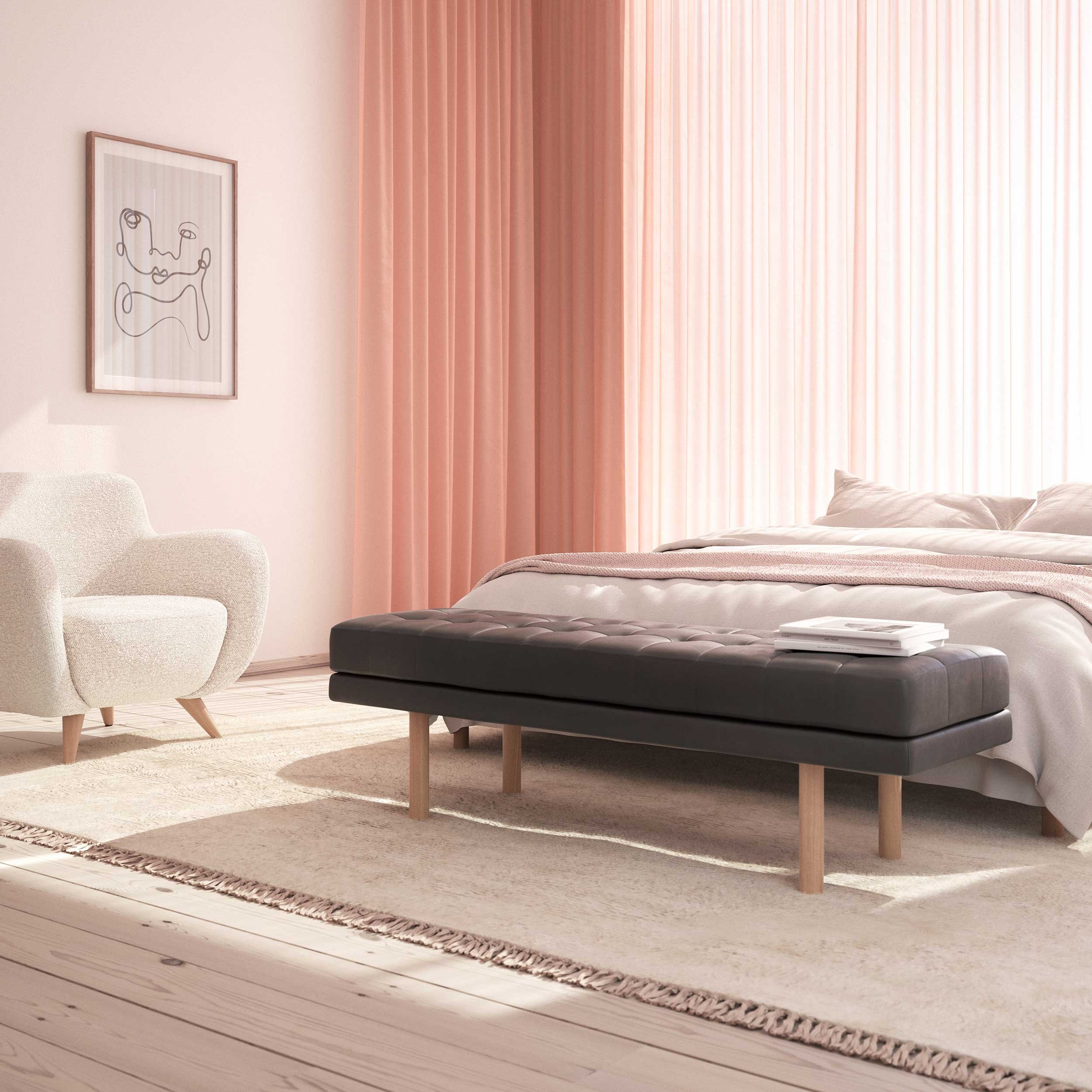 Differentiate yourself from the competition
The Location Library subscription service also eliminates the worry that other brands in the industry might be using the same images you've selected. While other subscribers will have access to the shared Location Library, an intuitive interface can provide you with information as to how many companies are using particular locations. Company names will not be disclosed, but at least you'll know if it's safe to use that French apartment scene, or if it would be wiser to use the industrial warehouse scene instead.
Learn more about our Location Library Partner Solution by downloading the product description.
The ultimate resource for product designers
Finding a photoshoot location to showcase a furniture product line is time-consuming and costly enough; kitchen photoshoots are even more demanding and expensive. It's complicated to find the right location for a kitchen photoshoot since they can differ greatly depending on where they are in the world. And then there's the issue of shipping products to the photoshoot location and back again.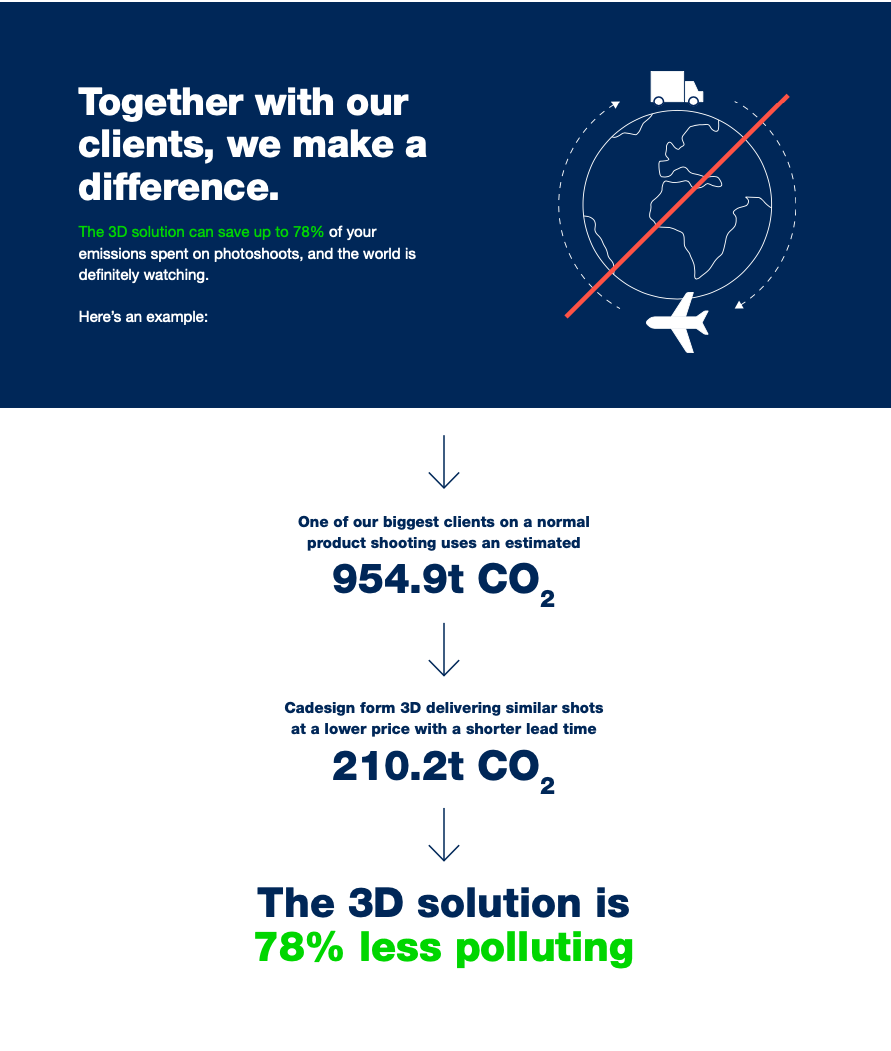 The Location Library subscription service solves this momentous issue with a continuous stream of environments that can be re-used from different angles or with different products. This also enables you to quickly produce marketing materials and meet deadlines.
Additional benefits of a subscription service
With a single fixed cost for a scene package, you're not just limited by the number of scenes you receive. You typically don't receive any extra valuable features as you would with Cadesign form's Location Library. These subscription perks include:
Access to all the scenes in the Location Library

Continuous updates with newly added scenes to the Location Library (xx/yearly)

Pre-styled locations with the option to custom fit it to your brand

Option to re-style your choice of location such as lighting, surfaces, colors and so on.

Option to buy add-ons – use your location for creating video for social media or step it up with a product configurator.

Easy re-use of your existing environments – get images from new angles, place a different product, or change the lighting.
For the ultimate in quality, realism, customization tools and features, control of the environment, and improving the customer experience, you just can't go wrong with a 3D location library that never gets old. And when used in conjunction with some of the other hot trends in the furniture industry, such as AR/VR or BIM Objects, you'll be poised to achieve your goals and ensure future success.