With 3D visualization, CGI we digitalize your products and enable you to ignite the dreams and aspirations you wish to evoke in your existing and potential clients. This will boost your branding, your ROI and your time to market, and it makes sales conversations much, much easier. We deliver value especially for businesses with extensive product ranges within the segments of Living, Building, Industry, and Retail.
Using CGI we grow your brand
We live and breathe creativity and technology that help us deliver world-class visual experiences. From 3D visualisations, images, film to product configurators and interactive 3D tools, put your wonderful product in the spotlight with our CGI solutions.
Hover each category to see the individual services.
Digital transformation of Classic Photo Shoots
Our digital approach to traditional photo shoots delivers a comprehensive package—conceptualization, packshots, interior and exterior images, films, and interactive sales tools with unmatched quality. Achieved in half the usual time, directly from our desks to yours.
We provide tailored advice, swift execution, streamlined workflows, boundless creativity, and the versatility to repurpose your content to fit your evolving needs.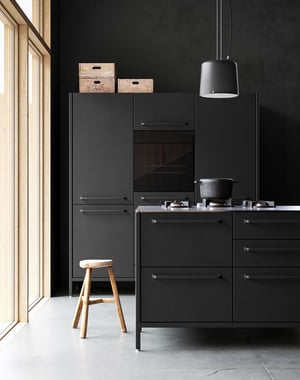 Let's guide you safely through
the process
We've transformed traditional photo shoots into a fully digitalized experience. We offer everything from concept development and packshots to lifestyle images, and films, along with interactive sales tools.
We'll give you specialized advice, rapid execution, automatic workflows, maximum creative freedom, and the opportunity to reimagine and reuse your content when needed.
What our clients say about us
Fritz Hansen
Aubo
BoConcept
Dali
They all trust us with their brands
FAQ
You ask, we answer
We want to simplify your life. Here are the answers to some of the most common questions we get.
Why 3D visualization
If you have time constraints, want to limit your CO2 footprint or simply need to display your product in every thinkable combination of colors, texture and layer of how the product is engineered, 3D visualization is a good choice.
Countless hours of work were invested in the processes and we've developed a library of items that you can choose from to style the settings you want to display your product in.
You save yourself a ton of time, headaches, and money, when you don't have to ship your products to Bali to replicate a beach sunset environment.
What is the return on my investment?
Once you see how your 3D visualizations can be reused and are suited for cross-channel promotions, you really see the great effects of using 3D.
Any environment can be replicated such that you don't need to ship your products off to photo shoots. You save time, money, and a lot of headaches.
And once your first batch of materials made in 3D arrives at your desk, we can make any edits in the future based on your previous materials.
Visual communication is changing. Start your digital transformation journey with us.
How do I get started
Once, you've decided that 3D is the right solution to market your products, we recommend that you browse our website and service pages. You can get the first overview of 3D Visualization right here.
After that, we highly recommend that you get in touch with one of our specialists who will explain the process of how we work.
How do I get support?
If you get stuck in your internal processes or need to make changes to a setting, the lighting, order additional images, films, or product configurators - your project manager is ready to help you.
One point of contact.
Is Cadesign form the right fit for me?
Our services are best suited to companies that are looking to make dramatic improvements to their visual communication and the ROI it drives.
We find that our clients achieve their goals faster and with higher ROI when we work together on multiple touch points.