Does your website pass the test?
Did you know that more than 70% of your sale is happening online - also B2B sales?
This means that your website plays a central role when it comes to closing the deal and if your competitors' website is more professional and visually persuasive... well then you're out of the game.
The Confederation of Danish Industry has released a report about organizations' online purchases. We have taken the essence of the report, so we can help you sell more online.
Over 70% of the sale is happening on your website
Is it really that much? Well, according to the report, organizations conduct research online until they are ready to buy. This is why your sale depends on whether your customer can figure out what difference you can make for their business.
So your website clearly has the potential to sell your products without any help from a sales team. But how do you make use of it?
What should you expect from your website?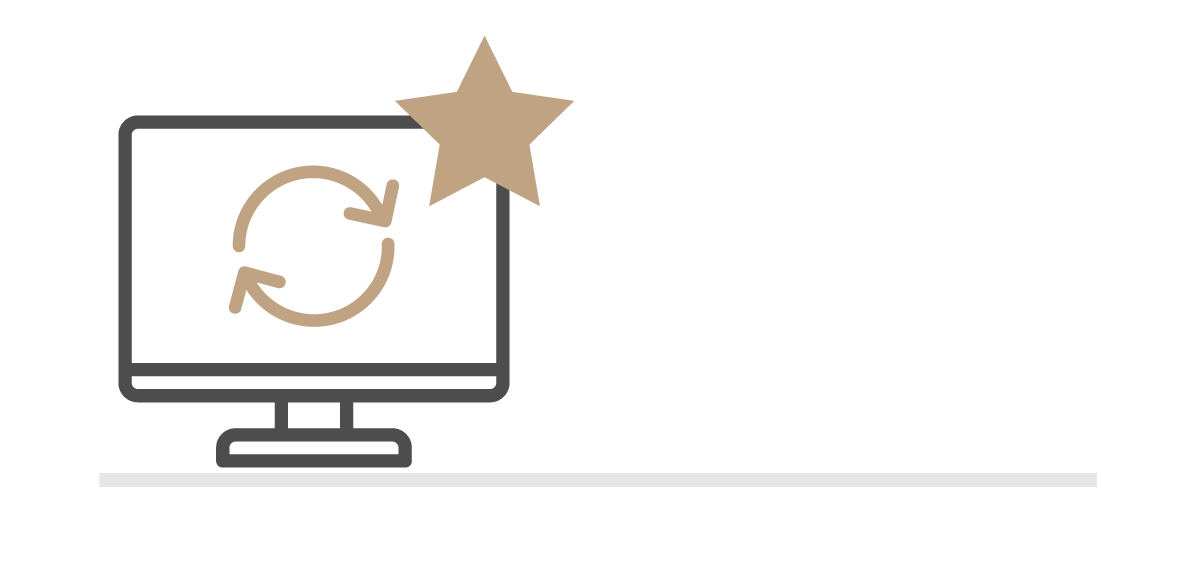 WHAT?
57% of organizations emphasise that your website needs to communicate trustworthiness and professionalism. So the first step is to ensure that your website is updated, looks nice, and communicates that you take your business seriously.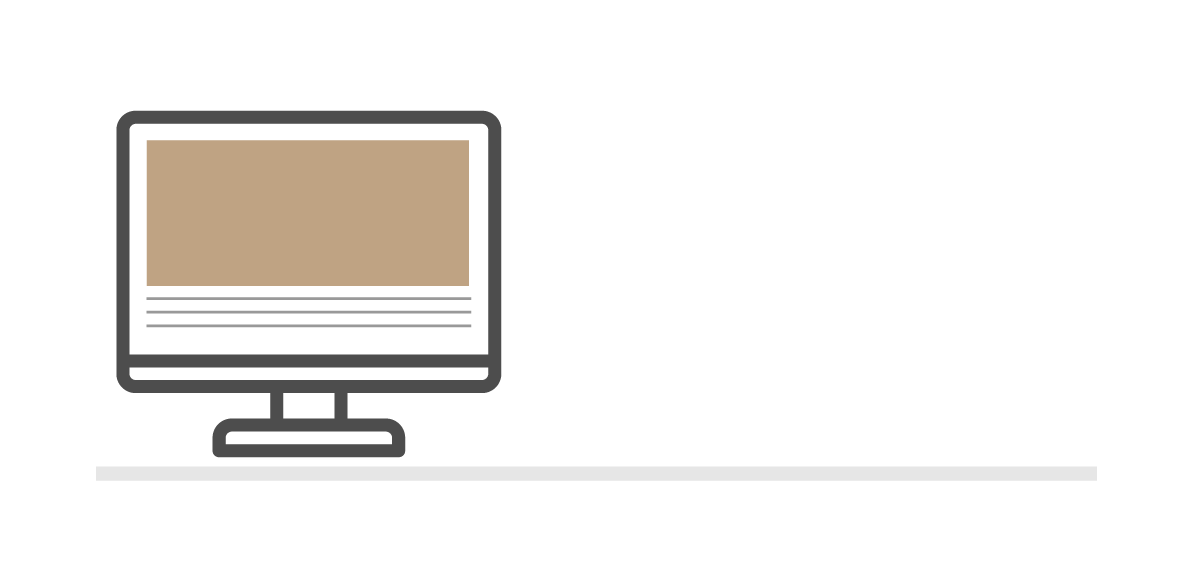 HOW?
Forget the sales pitch.
Instead of telling customers why they should choose you, let the customers tell what value your organization has created for them. That is way more trustworthy.
Make it simple and pretty.
If you show your visitors that you are up-to-date and you have put thoughts into user-experience, you will automatically make a good first impression.
Show off.
The less you talk, the more you tell. Graphics, images, films, and especially interactive tools are way stronger arguments because our brains decode visual information over textual information. And your customer is not going to get more convinced to make a purchase by reading a long text you came up with about yourself.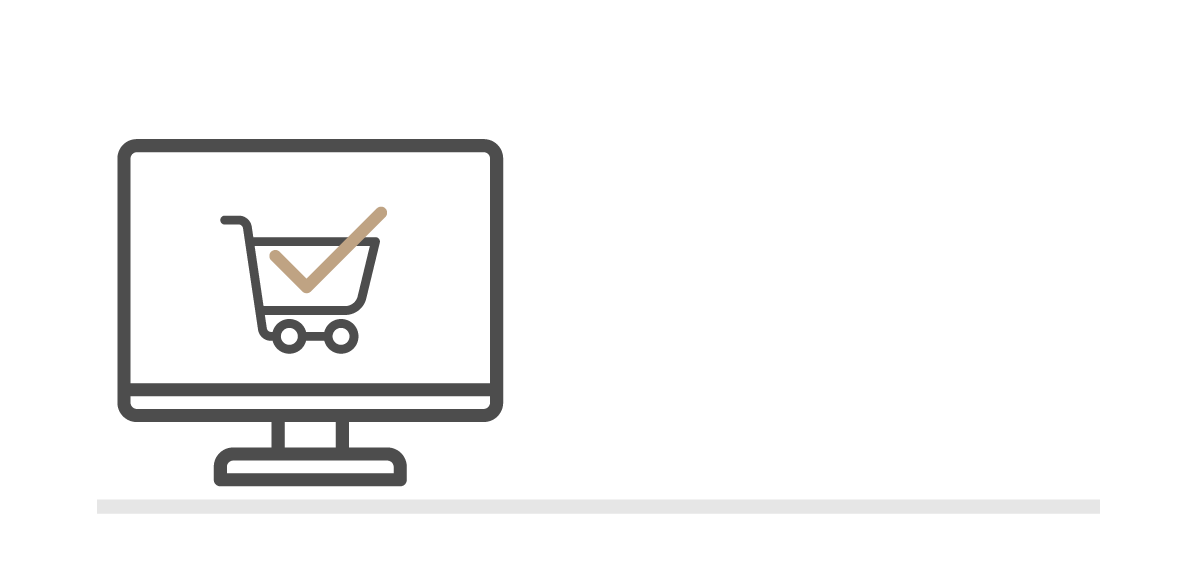 Close the deal!
WHAT?
We know that organizations use the internet throughout the decision-making process. If you want to close the deal, it is crucial that you present your products as well as your sales team can present them... or better.
HOW?
With VISUAL PROOF! Show them what you've got, how to combine it, how it works, and how easy it is to implement.
Do it with a film, a million images, or with a configuration tool that is tailored to your business.
PROOF!
BoConcept's Osaka couch is available in 115,000 different combinations. So it is very likely that their customers will find the right couch. But BoConcept cannot take pictures of all 115,000 combinations. They have a solution for that - they use CGI and our ImageScripting technology.
Based on a single standard model, the different options can be visualised, so the customer can mix and match until they find the right couch, and that's when the sale truly enters its final phase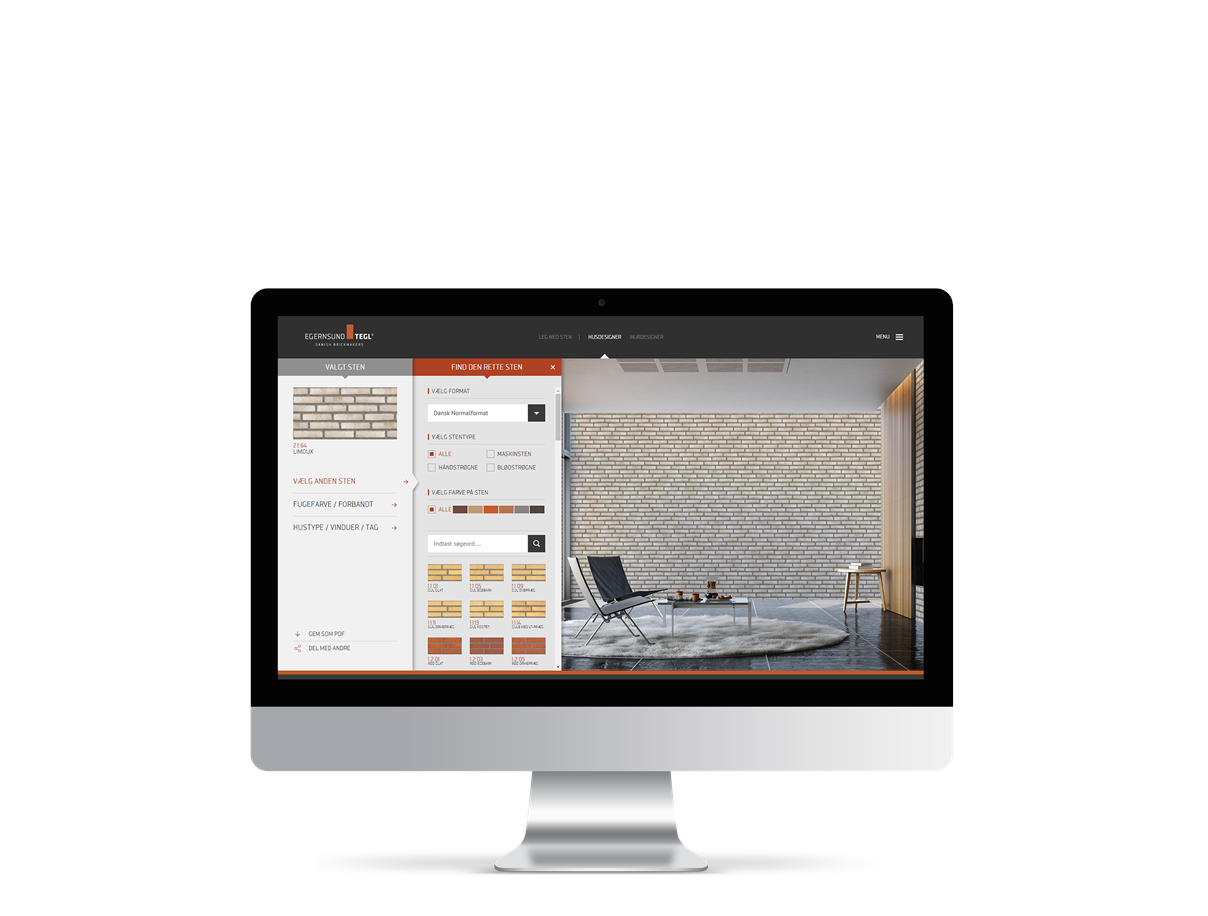 Configure!
Let's take Egernsund Tegl as an example. How do they convince potential customers to buy their products? By showing everything and making it simple for the customer to see, what he is buying. The customer can tailor the product to his needs and is ready to buy, when he contacts Egernsund Tegl.
Try it out with a few clicks and it will be clear why this tool is so powerful
Psst! Click here if you want to see the report from the Confederation of Danish Industry (in Danish)